Pitch perfect – LeanIX gewinnt "Walk the Plank – Pitch Competition" beim Pirate Summit 2016
"Helping companies to build great IT architectures" – mit diesem Pitch konnte LeanIX gestern Abend den "Walk the Plank"-Wettbewerb des Pirate Summits für sich entscheiden. Das Technologie-Start-up aus Bonn überzeugte die hochkarätige Jury und setzte sich gegen 1.200 internationale Konkurrenten durch. Als Siegprämie erhielten die beiden Gründer André Christ und Jörg G. Beyer eine dreitägige Reise nach Berlin und London, wo sie ihr Unternehmen weiteren internationalen Investoren vorstellen können.
"Der Pirate Summit ist eine einzigartige Veranstaltung für die Start-up-Szene", so LeanIX-Gründer und Co-CEO André Christ. "Dass wir gegen eine so große und starke internationale Konkurrenz bei der "Walk the Plank"-Competition gewinnen konnten, ist für uns etwas ganz Besonderes und hilft uns bei dem Ausbau unserer Kundenbasis und der weiteren Markterschließung, vor allem mit Blick auf die USA."
Der Sieger-Pitch befasste sich mit dem Thema, wie die digitale Transformation erfolgreich mithilfe der SaaS-Lösung von LeanIX umgesetzt werden kann. Das Bonner Unternehmen optimiert IT-Architekturen und fördert die Etablierung moderner Paradigmen wie Microservices. Mit diesem Ansatz konnte LeanIX seit seiner Gründung im Jahr 2012 Kunden wie Adidas, Axel Springer, DHL, RWE oder Zalando überzeugen.
Der alljährliche Pirate Summit in Köln ist Europas größte Konferenz für Start-ups aus der digitalen Branche mit 1.000 Besuchern aus über 50 Ländern. Nach einer Vorauswahl präsentierten sich während der beiden Konferenztage 73 Start-ups der Jury. Der Erfolg von LeanIX ist bereits die zweite Auszeichnung in diesem Jahr. Im Juni 2016 wurde das Software-Unternehmen als "Best of Startups" in der Region Bonn/Rhein-Sieg ausgezeichnet.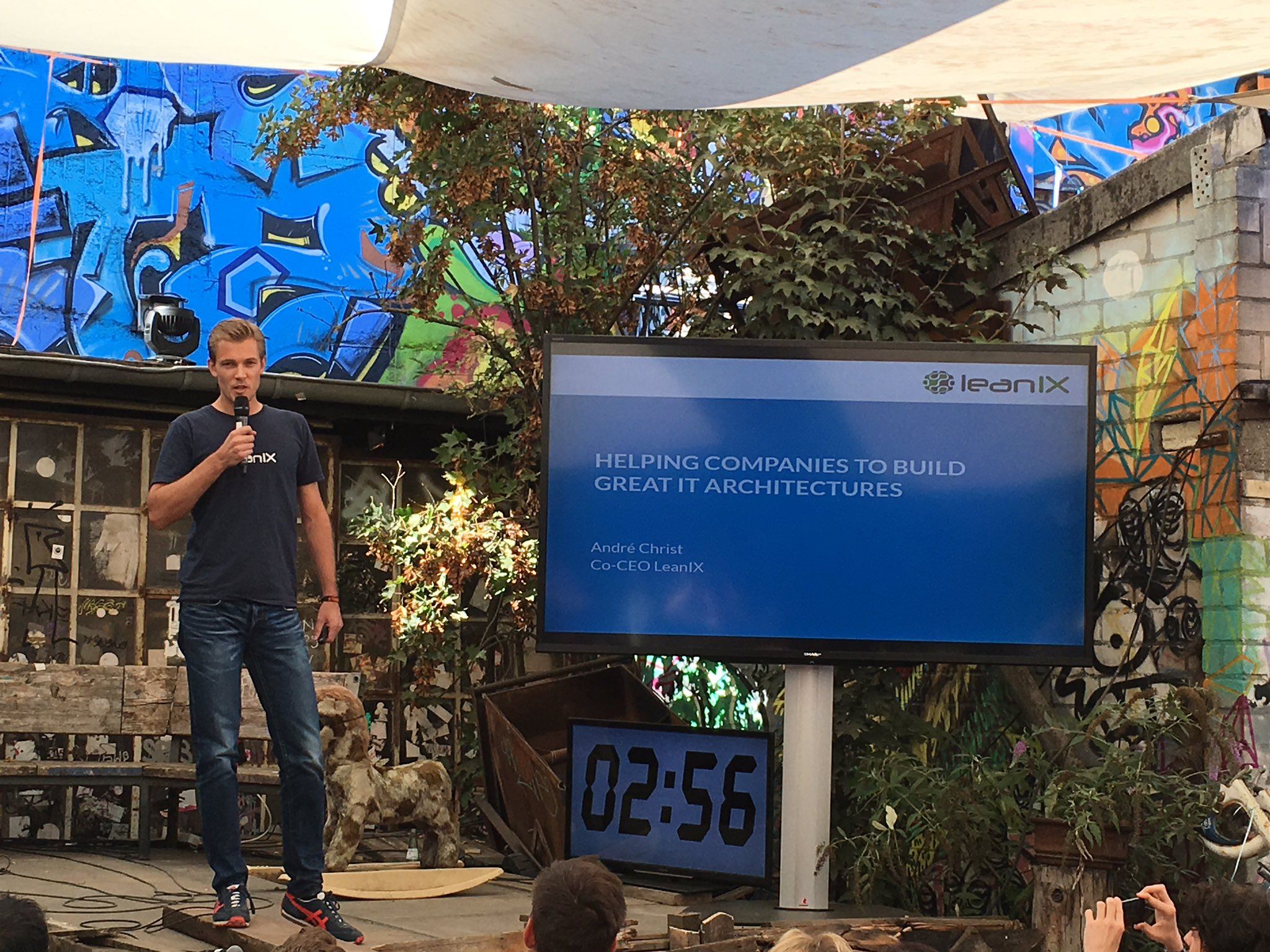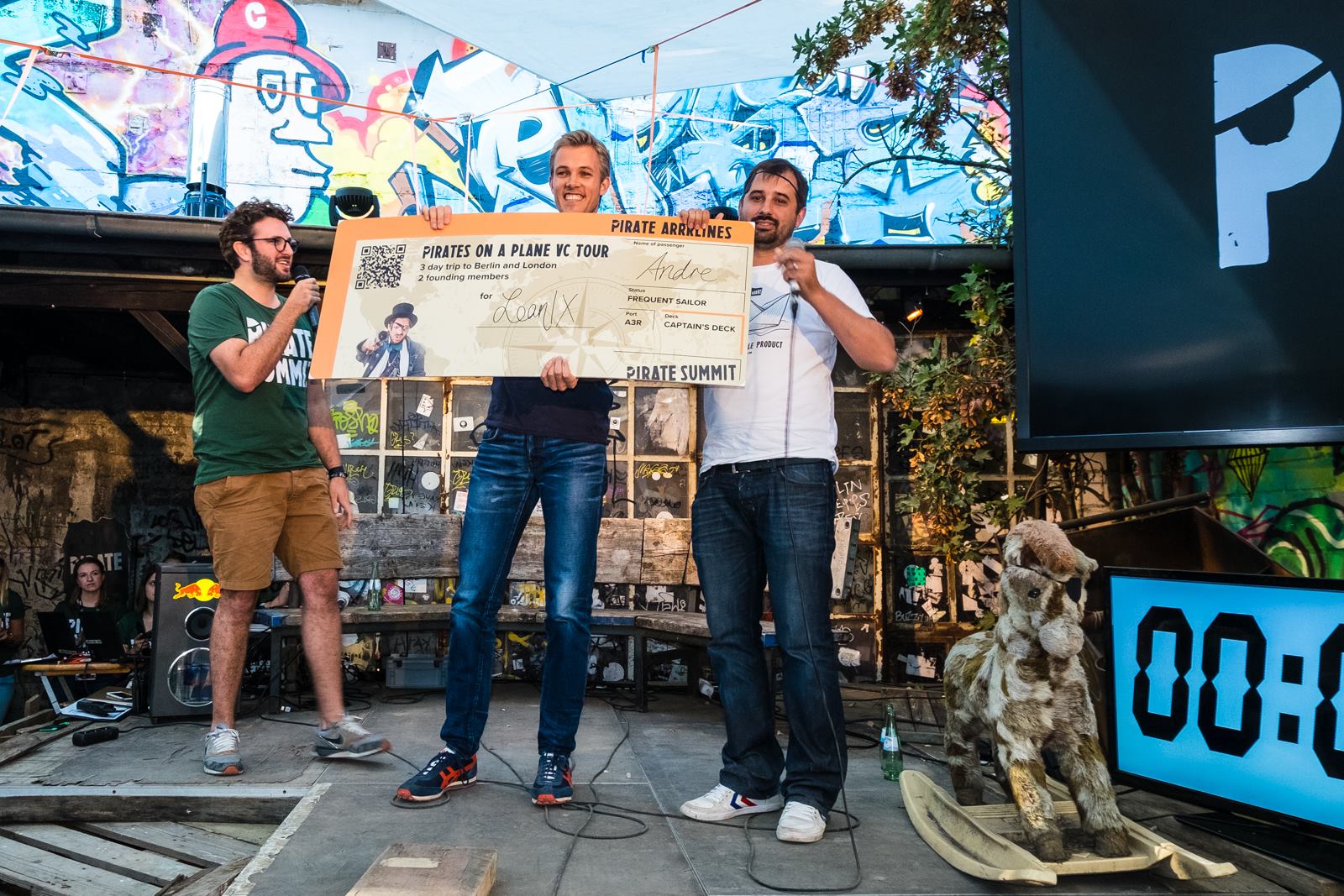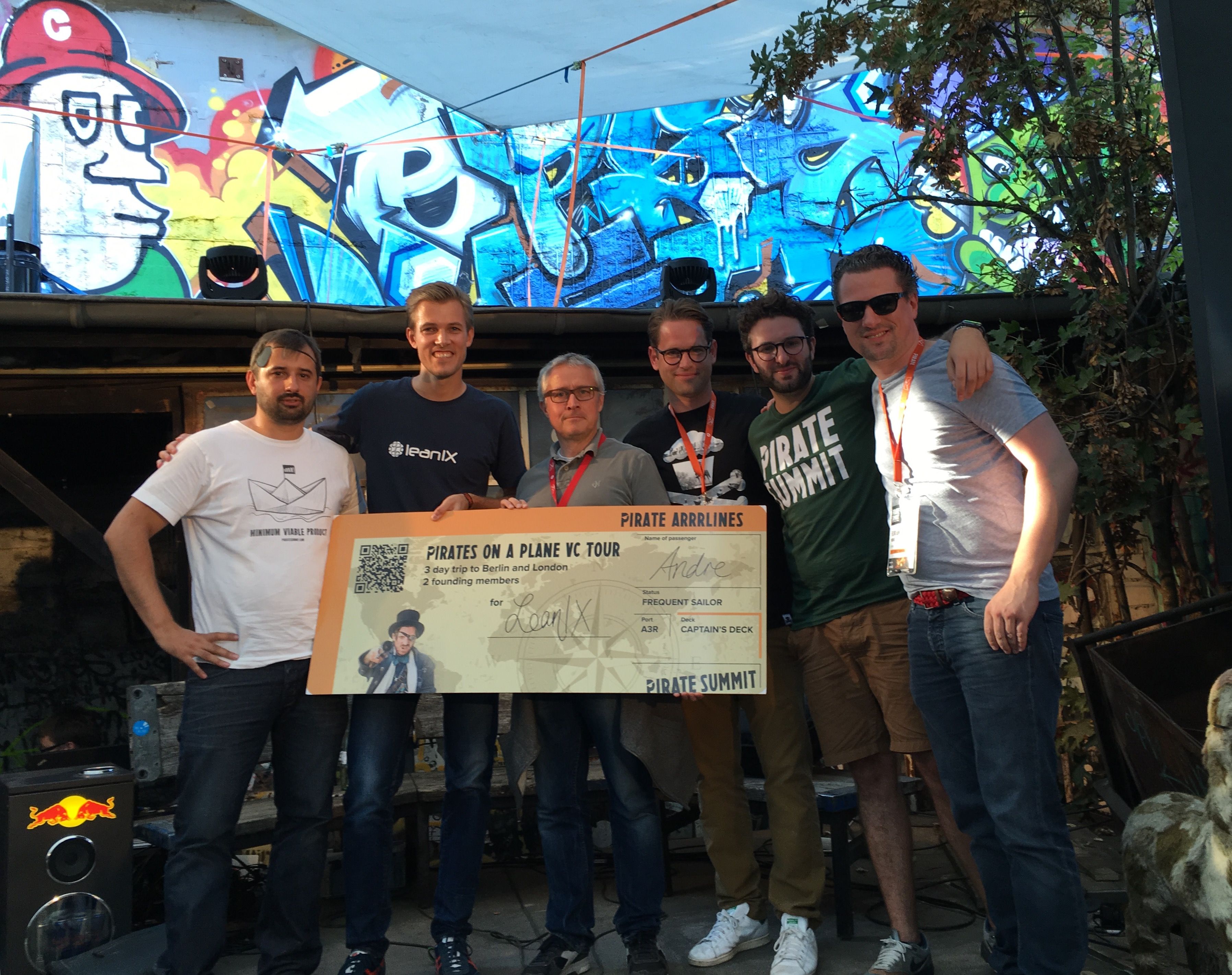 Photos: Pirate Summit, Dan Taylor/Heisenberg Media, KPMG
Über LeanIX
LeanIX bietet eine innovative Lösung für das Enterprise Architecture Management (EAM) als Software-as-a-Service in der Public-Cloud oder im Rechenzentrum des Kunden. Die web-basierte Plattform besticht gegenüber traditionellen Ansätzen durch eine intuitive Benutzeroberfläche, ein flexibles Reporting und offene APIs. Dadurch lässt sich LeanIX mit minimalem Trainingsaufwand schnell im Unternehmen einführen und nach kurzer Zeit Mehrwert generieren. Sowohl kleine bis mittlere als auch große Unternehmen aus verschiedenen Branchen vertrauen auf die Lösung, wie z.B. Axel Springer, Helvetia, RWE, Merck und Trusted Shops. Unabhängig von der Unternehmensgröße werden immer mehr Unternehmen als Kunden gewonnen, die bisher Berührungsängste mit dem Thema EAM hatten oder frustriert sind von schwerfälligen Tools. Gegründet wurde die LeanIX GmbH 2012 von Jörg G. Beyer und André Christ. Der Sitz der Gesellschaft befindet sich in Bonn mit einer Niederlassung in den USA, unterstützt von einem breiten Partnernetzwerk in Europa, Australien und Amerika. Weitere Informationen sind verfügbar unter: www.leanix.net.