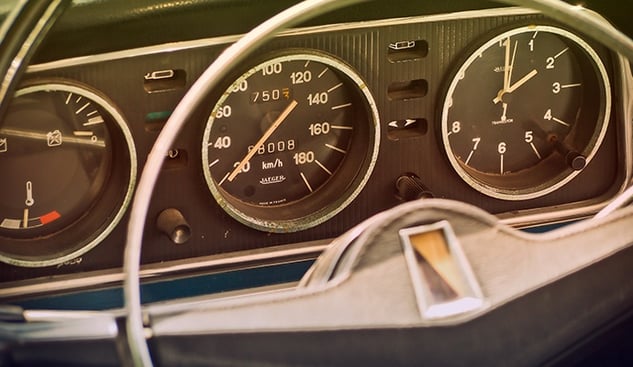 In our last blog in the blog series about "How to succeed at Enterprise Architecture", we will address real-time application intelligence and what it's benefits are.
Remember that you can always download our free EA Success Kit to get an indepth view to this topic here.
Now that you have successfully installed an EA program in your organization, it is time to really reap the benefits. Combining EA methods with real-time data that was previously lost in silos offers great opportunities.
Gartner says that "through 2017, 90% of the information assets from big data analytics efforts will be siloed and unleverageable". Vast amounts of data exist in companies; the challenge is to make it meaningful and actionable. Enterprise Architecture is ideally positioned for this job as it already facilitates communication between different stakeholders in technology and business.
If you are going to integrate real-time data in your EA tool, you need to decide which data from which tools will provide additional value, for example login data from a mobile app, response time or availability. With the LeanIX Metrics Add-on, you can make use of several out-of-thebox integrations with applications that provide relevant data or connect your own data source using the open source SDK.
Real-time Application Intelligence benefits:
Make better decisions thanks to reliable realtime data
Improve quickly and iteratively
Use existing data sources
Enable fast analyses without experts
Provide the answers to questions like:
How does a new feature on the website catch on with visitors? Which areas of our software are prone to errors? Can the backend handle a user increase? How is the availability of an application? Is it meeting SLAs?
Real-time metrics support BizDevOps
Digital business models require almost realtime reactions to changes. The DevOps method was developed, as close cooperation between development and operations was necessary due to requirements for solutions that need to be developed in a very short time and evolving in an iterative approach with frequent releases. Access to information by the team is vital, they need insights into availability and performance at all times. Many requirements derive from business analytics of user behavior. Thus business should be integrated into the DevOps team to be involved in real-time decision making to streamline processes. With LeanIX you have a platform that delivers the structure and up-to-date information that serves the needs of all three parties.