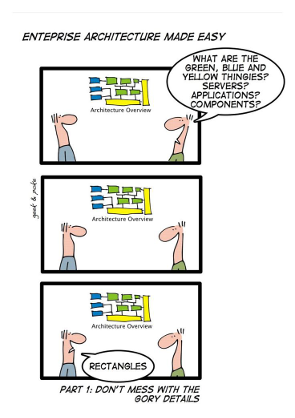 The role of an Enterprise Architect (EA) is a thankless endeavor, as you're often charged with the task of mapping the unmappable, charting the unchartable, and simultanously visualizing the past, present, and future of an entire organization in one A1 size poster.
But, do your diagrams actually make any sense?
With LeanIX dashboard, you can keep it simple, yet informative. And you can keep the colors :).
IMAGE: GEEK AND POKE