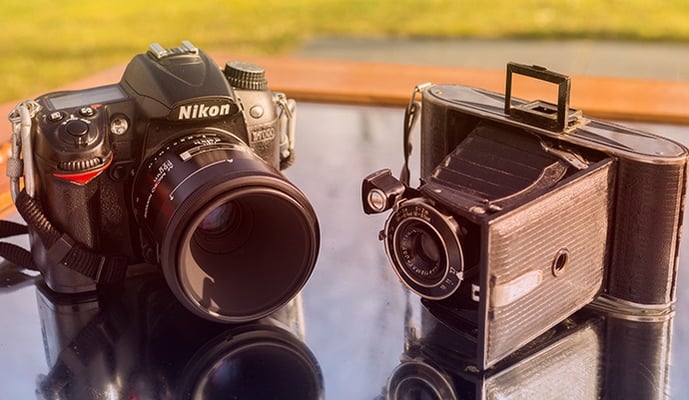 Nowadays IT works at an amazing pace, releasing one application after another to increase the customer's experience, but as soon as they think they are near their goal, their IT architecture fails them and they must start again from scratch. The integration of legacy systems into the digital world means that one must resource to a lot of new measures, making this task very tedious…thus, no company should deceive itself (and its employees) into thinking that a new IT architecture can be built from nothing to get ahead in the digital age.
The agony of this process is of common knowledge amongst CIOs globally. Bain discovered in a study among 150 IT decision makers at banks, retailers, insurance companies and consumer goods producers, with one third of them affirming that their IT systems were not able to fulfil the requirements of their customers due to insufficient equipment. The main hurdle amongst retailers and insurers were the deficiencies in achieving a consistent Omni channel experience. Banks reported that they experienced the biggest difficulties with their fully automated transaction services as well as in risk management and human resources, while half of the consumer goods producers said that some of the main challengers were the weaknesses in areas such as data analysis and procurement.
Even though so many short fallings were identified, only 35% of all companies said that the budget needed for their IT modernization had been assured and only 20% earmarked for optimizing outmoded systems and the remainder for enhancing current processes.
Is legacy IT architecture a mortgage on its future?
The weaknesses shown before offer an alarming insight into why many enterprises view their IT architecture as a mortgage on their future. Usually CIOs know where the problem lies, with 65% of CIOs interviewed by Bain admit knowing about their current technological deficiencies, but choose not to act on this knowledge.
Even though we see these hesitations from most companies, there are options to create an up-to-date IT architecture, but one has to understand that this is not an instant miracle. Today many people rely on the illusion of creating an microservices architecture from scratch. As LeanIX's survey about the topic discovered, one of the best ways to move to an microservices architecture is to slowly transform existing monoliths to microservices, but not all at once.
An IT architecture can be modernized piece by piece according to the requirements that are most pressing, but one must know that this will not happen overnight. There will also be the inevitable period where it will be necessary to invest more resources into this, but in the end, it will create a path to an agile IT architecture, able to function at high speed, from the application down to the entire core system.
Are you interested in starting now with an microservices architecture? Try out LeanIX for free and see how your way to microservices is opened.