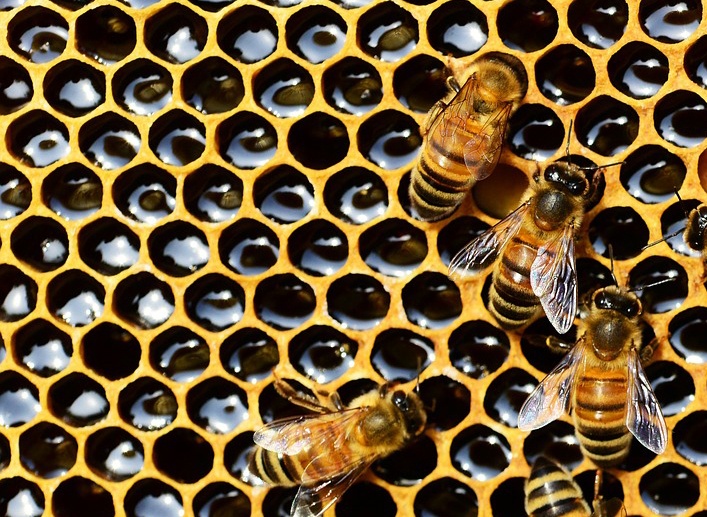 To meet expectations of business, today's CIOs must make strategic decisions about their company's IT architecture, and use the tools available to the company innovative and competitive. By now, you've heard about microservices many times. The hype around microservices isn't baseless, microservice architectures have proven to be critical to the success of many enterprises.
Microservices enable constant improvement
The segue into microservices is worth it, but migration can be tricky. LeanIX helps our customers to move their architectures to microservices. LeanIX also completely re-invented our own code after five years. Microservices were key in the successful IT modernization.
Join us at our Byte Size presentation, "IT Modernization for Digital Success" where speakers Mark Hemphill, Director of Sales at LeanIX, and Chris Wickman, Sales Manager at LeanIX, discuss the many ways that rapidly accelerating digitization forces us to rethink traditional IT architectures. Hemphill and Wickman will detail how microservices speed up deployment times and enable success in the digital economy. Don't miss this Byte Size session on Monday, October 2 at 4:15 p.m. on ITxpo Stage 4.
Other Relevant Microservices Talks at Gartner Symposium/ITxpo:
Sun, 1 Oct 2017 3:30 PM - 4:00 PM
To the Point: Microservices in Banking - Is it Time to Ditch Your Core Banking Vendor?
Don Free


Tue, 3 Oct 2017 11:30 AM - 12:00 PM
Accelerating Transformation with a Data-Driven, Connected View of Your Enterprise
Justin Gaspard


Thu, 5 Oct 2017 11:15 AM - 12:00 PM
Key Trends in Platform Architecture for Digital Business
Yefim V. Natis
Downfalls of monolithic applications
Initially, traditional monolithic designs had their advantages. They were easy to set up, and all of the steps of the process would look very similar. Digital transformation is demanding a change to architectural structures. Traditional monolithic design tends to amplify and enable coupling, which
inadvertently introduces an exponential level of inefficiency that increases technical debt.
Simple necessities like bug resolution, interface modifications, adding capabilities, and other changes to applications, impacts the monolithic application as a whole and causes downtime. Downtime is very costly to an enterprise.
98% of organizations say a single hour of downtime costs over $100,000

81% of respondents indicated that 60 minutes of downtime costs their business over $300,000

33% of those enterprises reported that one hour of downtime costs their firms $1-5 million
Benefits of moving to microservices
Microservice architecture has many benefits:
Agility




A microservice architecture allows for quickly scaling up when needed.

Flexibility
DevOps teams can focus on upgrading only relevant pieces of an application. This loosely coupling of pertinent modules of services removes the intricate process of integration normally associated with monolithic applications, and allows the rest of the team to focus on other applications.
With the help of agile frame works, microservices allow for faster iteration, and speed up development and deployment.
Efficient use of code, infrastructure, and personnel reduces complexity and costs.
Organizations experience significant cost savings by as much as 50% by reducing the amount of infrastructure required to run a given application.
Dispersing functionality across multiple services eliminates single points of failure. As a result, apps are stronger, experience less down times which in turn saves your organization money.
Digital transformation is forcing enterprises to adapt or die. The move from monoliths to microservices can be difficult, as it requires a cultural shift in your company. If carried out incorrectly, migrating to microservices can prove worse than monoliths. And if carried out successfully, it can save your company millions of dollars, and push you to the forefront of the market in your industry.
Visit the LeanIX booth at Gartner Symposium/ITxpo 2017 and receive best practice tips for implementing microservices in your organization.
Join the ranking of software giants like Netflix and Amazon by making the move to microservices.
Book a meeting at the LeanIX booth at the Gartner Symposium/ITxpo to receive an interactive demo and speak with Co-Ceo Jörg G. Beyer and the supporting sales team. LeanIX has worked with Flagstar Financial, BlueCross Blue Shield, adidas, and many more, helping each organization to gauge and organize their IT landscape, and save millions along the way. One visit to our booth can help you select a plan for a microservices-based architecture, prepare for GDPR, and lower your IT spend through application rationalization.