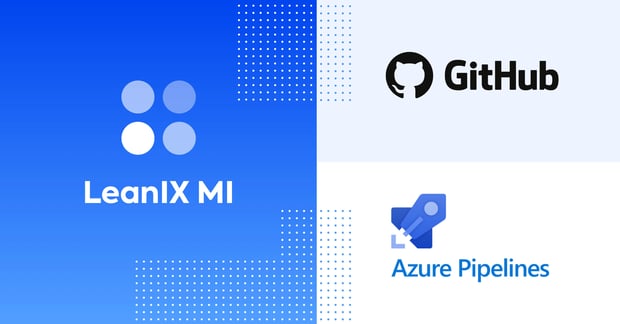 We're excited to announce two new out-of-the-box integrations with Azure Pipelines and GitHub. These connectors make it easier to catalog and navigate the owners and dependencies of services across your DevOps toolchain. Both are available as of today.

The perks of modern software development, such as decoupling services to increase deployment velocity and ultimately shipping innovations faster to customers, also introduce constraints in organizations. For example, in a highly distributed environment, documentation is necessary for knowing the purposes, ownerships, and dependencies across service landscapes for you to navigate and operate it efficiently.
The importance of documentation for DevOps teams
The ugly truth about documentation is that no one likes to do it – especially not development teams. Because these stakeholders already work with services on a daily basis, they see no practical value for doing more. But consider what might happen during a company reorganization, merger, or any other event contributing to the rapid growth of a service landscape.

In these situations, how can those outside the usual team of experts identify, locate, and include a service in a domain-driven architecture when performing comprehensive decision-making? How are they to know what a service does, which dependencies exist, or whether its increased failure rate is rooted in a recent production outage? Without proper documentation, it takes significant time to gather information on these connections – without being able to obtain it autonomously.
Without automation, your service documentation is already outdated
Naturally, the solution is to make documentation an integral part of development efforts. Integrating documentation processes with your Git repos won't burden your developers with bureaucratic overhead. It also offers a holistic overview of your service landscape for whenever needed.

LeanIX Microservice Intelligence addresses this need and by extending our range of out-of-the-box connectors. Until now we have discovered services through deployments in CI/CD pipelines and the Azure Pipelines plugin further extends this functionality.
Try it out yourself by contacting us.