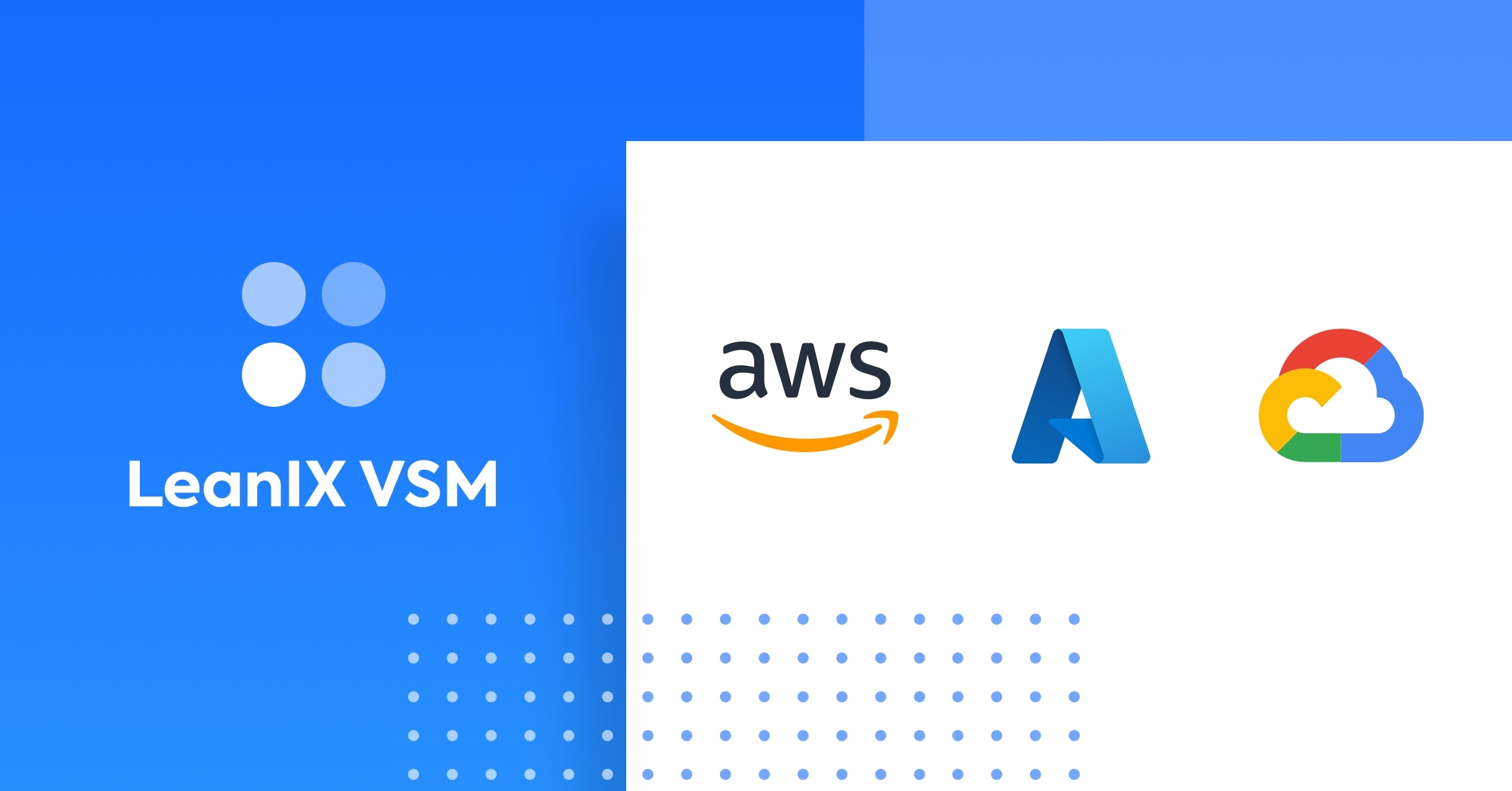 Engineering managers and DevOps teams require visibility into their public cloud footprint for actionable insights on hosting, technology, and costs. The more efficiently users can discover Public Cloud infrastructure data, the faster they can enrich the information on software artifacts and make informed business decisions.
What's also important for productivity is seeing this information holistically on a microservice, team, and product level.
For reasons such as the above, we are happy to announce the Public Cloud integration for LeanIX Value Stream Management (VSM). The integration offers connections in VSM workspaces to Amazon Web Services, Microsoft Azure, and Google Cloud to help engineering teams leverage contextualized insights on virtual machines. This includes links to cloud accounts, underlying cloud services, instance tags and labels, and instance locations.
This present version of Public Cloud integration comprises only the first of many sets of features related to the VSM Public Cloud integration. In the future, we will add more Public Cloud resource types and features like the following to our integration:
LeanIX VSM Public Cloud Integration: Virtual Machines - Available as of 15/11/2021

LeanIX VSM Public Cloud Integration: Cloud Spend Extraction

for insights on cloud costs

- Roadmap

LeanIX VSM Public Cloud Integration: Container Services (e.g.

, Azure Kubernetes Engine)

to create a connection between software artifacts and containers - Roadmap

LeanIX VSM Public Cloud Integration: Data Services (e.g.

, AWS S3, Google Cloud Big Query)

to gain visibility on data objects, data governance, and static data infrastructure - Roadmap

LeanIX VSM Public Cloud Integration: Low Code Services (e.g.

, AWS Lambda)

to enrich software catalogs with low code objects - Roadmap
[Product Updates & Roadmap: See LeanIX's latest feature releases, product improvements, and announcements]
Virtual Machines
VSM Public Cloud Integration links a user's software artifact with its respective cloud runtime environments for views into the bounded context of architecture. Cloud Account is introduced as a new LeanIX Fact Sheet type and Compute Environment and Technology LeanIX Fact Sheets are being enriched with additional information.
The Public Cloud integration extends users the following benefits:
Visibility into the context for your Public Cloud resources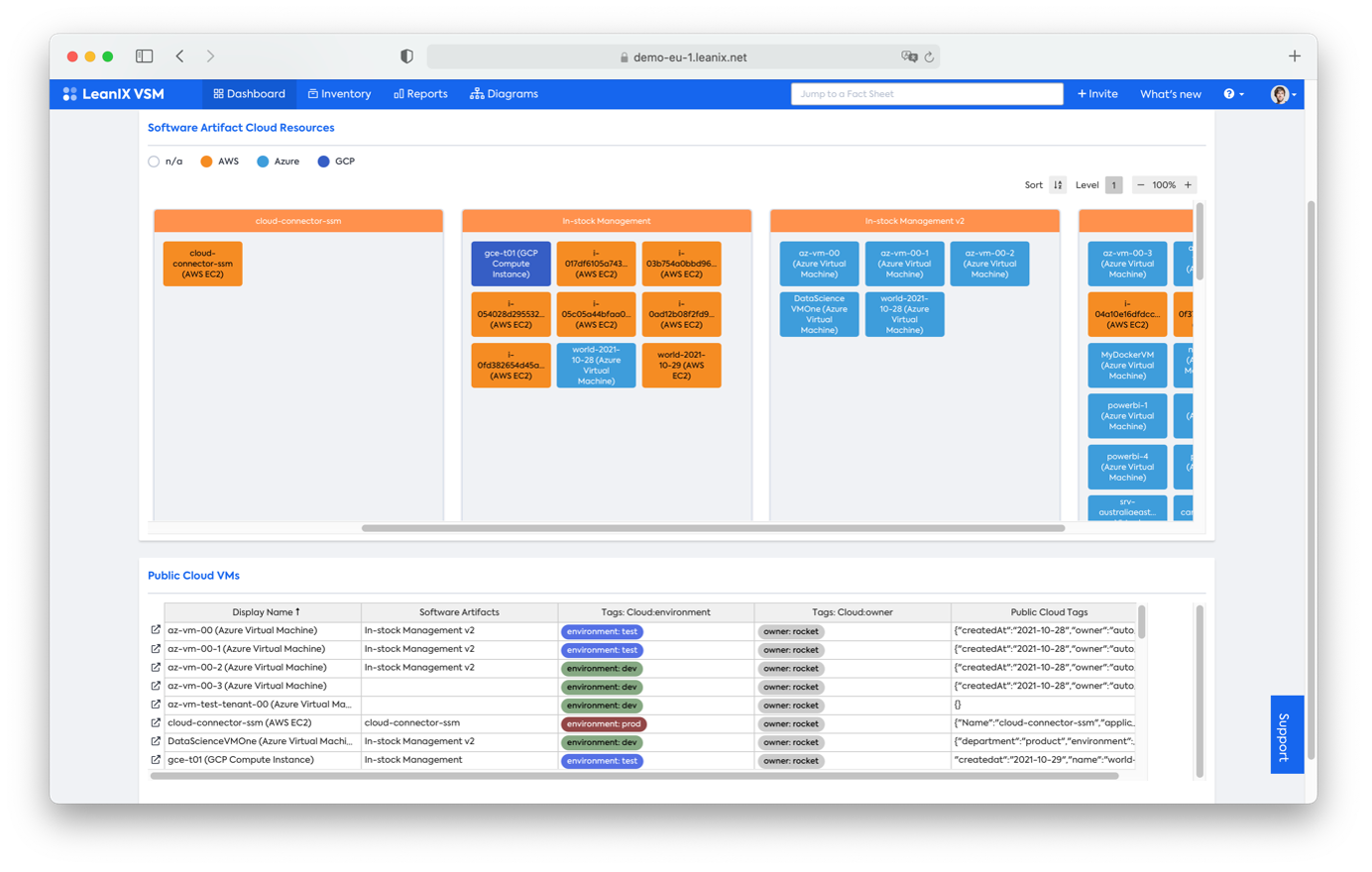 Visibility into ownership of Microservices and Cloud Accounts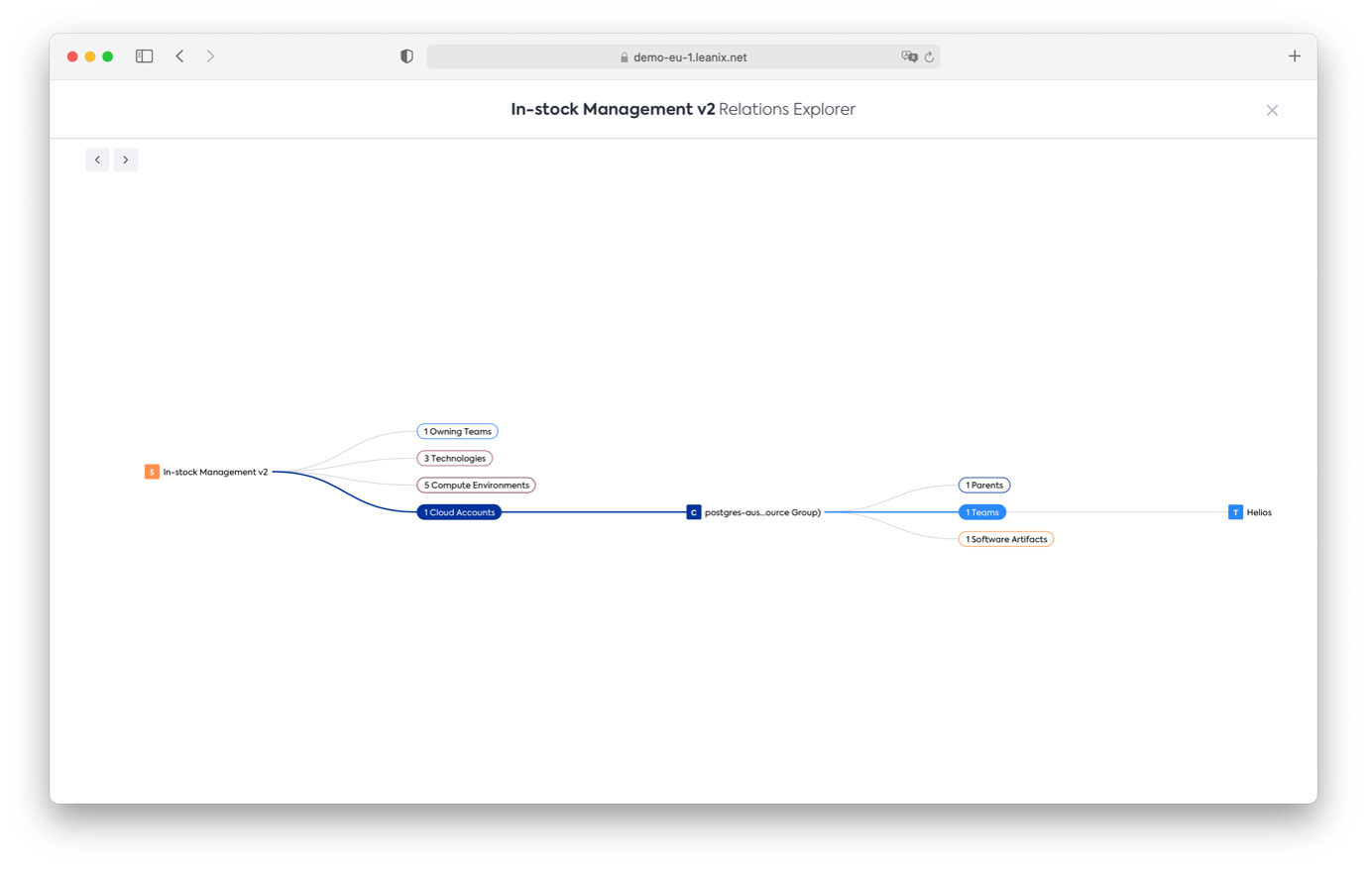 Simplified overviews of software deployments in non-sanctioned regions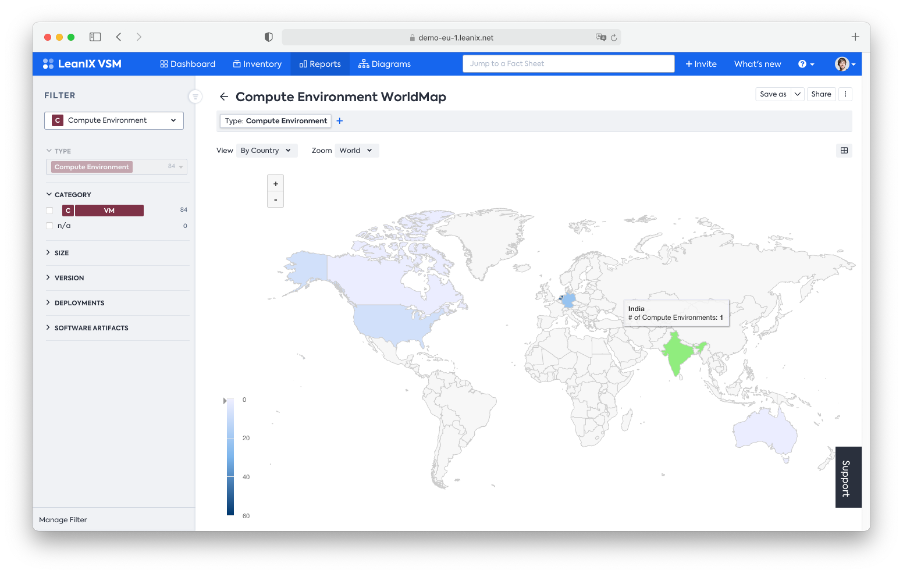 ---
If you and your colleagues would like to try LeanIX VSM, start a free trial today.