Communication plays an essential role in software development and project management. A study by Project Management Institute revealed that ineffective communication had a negative impact on successful project execution. Unsuccessful projects tend to lack effective communication, which results in negative economic impact - as poor communication management leads to project failure one-third of the time. If that sounds a bit outrageous, view the study results below.
Project Management Institute study results:
"Companies risk $135 million for every $1 billion spent on a project and new research indicates that $75 million of that $135 million (56 percent) is put at risk by ineffective communications, indicating a critical need for organizations to address communications deficiencies at the enterprise level."


"Ineffective communications is the primary contributor to project failure one-third of the time, and had a negative impact on project success more than half the time."

Jira x LeanIX - The perfect match
What is Jira?
Jira is the #1 software development tool used by agile teams. This powerful issue and project tracking software tool allows software developers to manage product development and build better software. Jira can be integrated via the API with LeanIX to create transparent workflows, solve issues, and strengthen project communication. The tool keeps track of simple tasks, software defects, or even new features or requirements.
Integration Use-case
In this particular instance, a multinational engineering company generates transparency between the Project owner, Developer, IT Component owner, and Business Capability Domain Expert along the project development pipeline.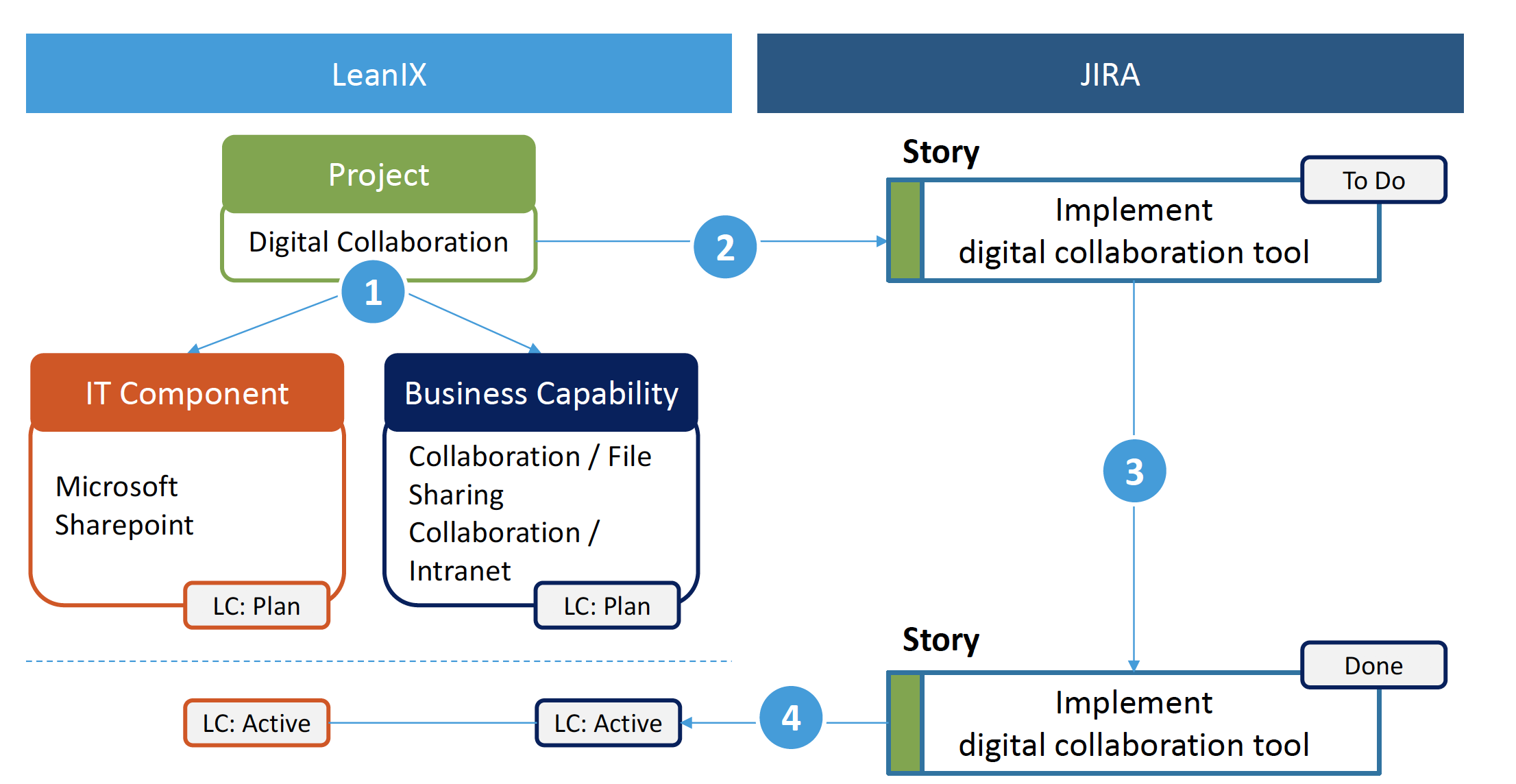 Figure 1: LeanIX x Jira intelligent workflow
sample workflow with Jira and LeanIX
When a project is created in LeanIX, it automatically creates a story in Jira.

Software developers work on the story inside of Jira

Once the developer has completed his code, he sets the status as "completed" in Jira.

Jira relays the "completed," status to the LeanIX project fact sheet.

This action also automatically triggers the lifecycle change of the underlying IT component and Business Capability

from "Plan" to "Active."
This intelligent workflow allows Devs to update the life cycles of IT Components and Business Capabilities from Status: Plan to Status: Active. Automated communication cuts down on manual updating, enables transparency, and ensures communication in the project pipeline.