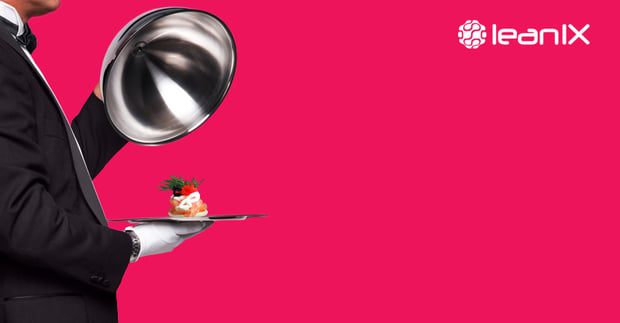 Each year, Forrester and InfoWorld highlight the EA programs that have made a significant impact on their organizations—embracing the opportunities for helping their business be customer-led, insights-driven, fast, and connected.
What is the four-stage architecture of an IoT architecture system? We're all aware of the advantages of Big Data. Insights drawn from Big Data have been used to improve transportation, health, and education services across the globe. On the other hand, what are the risks of Big Data? And what can we do to prevent them? Find out more in the 'Trends' section below. What are the top three DevOps culture mistakes and how do we fix them?
What else is happening in the EA world?
Built to Last: Laying a Framework for IoT With Enterprise Architecture
Industry estimates predict billions of IoT-based sensors will surround us by 2020, with the average household creating enough data to fill more than 300 32Gb iPhones. The weight of unneeded information flow will tax the architecture to a breaking point and make analysis less efficient. This is why the first step to building an IoT-centered architecture is understanding what data is and is needed and should be planned accordingly. Click here to learn the components of the IoT framework.
Call for Entries: The 2018 Enterprise Architecture Awards
Rockstar EAs - It's time to shine. If you have a story to tell about how you've helped your organization become an insights-driven business, or how you've guided the development and execution of a digital transformation strategy at your company - submit it to the Forrester/InfoWorld 2018 Enterprise Architecture Awards.
II - TRENDS
Big Data - Understanding the Risks
The use of Big Data can provide advantageous results for businesses, research, and the public sector alike. However, due consideration must be given to the risks associated with the retention and use of data, especially where personal data is involved. Read the compiled list of advantages and risks of Big Data.

How McDonald's Is Getting Ready for the 4th Industrial Revolution Using AI, Big Data and Robotics
Learn how McDonald's uses current trends to enhance their customer's experience, such as digital menus that use data, trends analytics, and kiosks and interactive terminals to improve personalized customer experience. In Japan, customers who use the app spend an average of 35% more thanks in part to the recommendations they are provided at the time they place an order.
III - TECHNOLOGY
3 DevOps Culture Mistakes and How to Fix Them
A successful approach to DevOps is a pragmatic one. Constraints and roadblocks will always exist and simply take time to overcome. Teams should embrace that notion, not reject it. Just like code, no DevOps culture is without bugs or errors from time to time. But, committing to diagnosing and continuously troubleshoot problems will keep a company perennially successful in DevOps. Read the full article here.
From Mono to Micro: Paving the Way to IoT
Developing applications, services, and processes that support IoT require teams to work at an unprecedented pace. As with any other major transformation, the decision to modernize is not to be entered into lightly. Shifting away from a decades-old, highly layered monolithic architecture comes with a set of challenges that is not for the faint of heart. Click here to learn more.
IV - RELATED NEWS
Zendesk Hits $500M Run Rate, Launches Enterprise Content Management Platform
Over the last several years, Zendesk has been making the transition from a company that caters mostly to small businesses to one with larger enterprise customers — and their revenue reflects that. Zendesk reports that 40 percent of its revenue now comes from larger enterprise customers, which they define as 100 seats or more. The company is predicting it will cross the $1 billion run rate by some time in 2020. Read the full article here.
Spotify Opens at $165.90, Valuing Company at Almost $30 Billion
Spotify opened on the New York Stock Exchange at $165.90, giving the company a market value of $29.5 billion. The first trade didn't happen until 12:45 pm Eastern. At halfway through the trading day, it sets a new record for the latest opening time for a public debut. Click to learn more.
That was the week in a nutshell; let's see what next week brings!