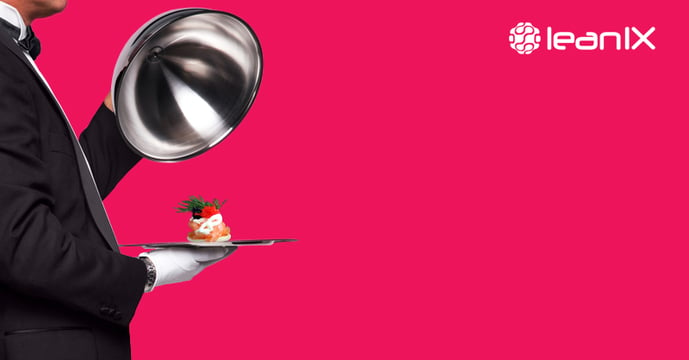 Explore why enterprises are skipping containers and diving directly into serverless, learn top tips about building enterprise SEO, and take note of the crucial next steps for federal data security This week examines important topics on Enterprise IoT Projects: Data, Ml, Security, and the fall out of Telegram's convoluted ICO.
What happened this week in the EA world? Jump right in:
I - ENTERPRISE ARCHITECTURE NEWS
Meet LeanIX at the Gartner Enterprise Architecture & Technology Innovation Summit
Book a meeting with LeanIX to learn critical chief architect skills and tools needed to succeed in the digital era at the Gartner Enterprise Architecture & Technology Innovation Summit on May 22 - 23. Click here to schedule a time slot.


Businesses Not Ready for Network Implications of Cloud Native Architecture
The challenge facing users of container technology is that a container running a microservice has a network IP address, which needs network management. The IP address is used to enable other containers to communicate with it, in order to build applications based on a microservices architecture. How can businesses prepare for network implications of cloud native architecture? Click here to find out.


II - TRENDS
Enterprise IoT Projects: Data, Ml, Security, and Other Key Factors
The Internet of Things has been hyped, discussed and piloted since 2013, but is now beginning to deliver real business benefits. There's a widespread sense that the pieces are now falling into place for it to begin delivering real value for businesses of all kinds, and not just early adopters. Click here to read the full article.
With Federal Data Security, It's Time to Finish What We Started
In recent years, federal cybersecurity initiatives seem to have generated measurable security improvements, yet there is a disconnect between progress on cybersecurity mandates and actual security itself. Vice President and Deputy General Counsel of Intellectual Property at The Kraft Heinz Company, Dan Conrad explores the steps needed to fully implemented existing federal cyber mandates and initiatives. Learn more here.
III - TECHNOLOGY
DevOps Top 5 Tips: Securing Management Buy-In
Pavan Belagatti, a DevOps influencer working at automation software provider Shippable, shares his top five tips for securing senior management buy-in for your team's agile ambitions. Click here to read the full article.

Why Serverless Computing Is One of the Biggest Threats to Containers
The furor over containers is loud, and rightly so: Containers mark a demonstrably better way to build applications, with Kubernetes the runaway leader for making it easy to manage those containers at scale. And yet, as Cloud Native Computing Foundation (CNCF) data suggests, Kubernetes, despite making containers easier, is still too hard for some, with plenty of enterprises jumping straight to serverless to get all the benefits of containers without having to think about containers. Read the full article.
IV - RELATED NEWS
Soundhound Has Raised a Big $100m Round to Take on Alexa and Google Assistant
As SoundHound looks to leverage its ten-plus years of experience and data to create a voice recognition tool that companies can bake into any platform, it's raising another big $100 million round of funding to try to make its Houndify platform a third neutral option compared to Alexa and Google Assistant. Click here for more information.

Telegram's Billion-Dollar ICO Has Become a Mess
Telegram's grand vision is to build the TON (Telegram Open Network), a blockchain-based platform that extends its messaging app,
which counts 200 million active users
, into a range of services that include payments, file storage, censorship-proof browsing and decentralized apps hosted on the platform. According to the original whitepaper, the plan was to raise $1.2 billion using both invite-only private investors and an open sale to the public.
Instead, the ICO has become a mess with the tightly controlled fundraising process in disarray as early backers sell their tokens for handsome returns. Read the full article here.
That was the week in a nutshell; let's see what next week brings!