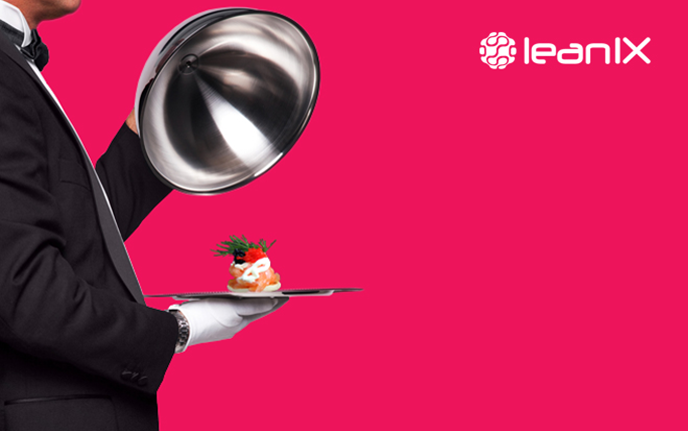 The Internet has revolutionized our lives and hardly anyone can imagine a day without their smart phone anymore. Virtual and Augmented Reality have the potential to change the world in an impressive way, while the Internet of Things has already shaped our lifestyle. The Internet of Things is about processing of device-generated data: and more and more data is being processed. According to Cisco, there will be a data increase of 14.1 ZB per year by 2020. Edge and Cloud Computing offer an exciting solution. But not only this "match" has potential. According to CA Technologies, DevOps and Cloud Tools are the perfect combination to increase software delivery performance.
I Enterprise Architecture
I won't believe it until I see it
Wouldn't it be wonderful to see the sofa in your living room before you buy it? Wouldn't it be much easier to trust in data collection devices than to laboriously enter manual commands into a PC? Yes, it would. This is also the reason why more and more companies are using AR and VR to optimize their business models. How EA can benefit from the technology and implement it, you can read here.
II Trending
Edge Computing Cloud Computing
Cisco Systems predicts a data increase of 14.1 ZB per year by 2020. As a result, cloud computing could develop into a data storm. So what should you do? The answer is "Edge Computing". Read more about the topic here.
III Technology
DevOps + Cloud: So happy together
The study by CA Technologies shows that companies who really want to improve their software delivery performance, need to combine DevOps with cloud-based tools. If you want to know more about the perfect interplay between DevOps and Cloud Tools, please click here.
IV Also interesting

Policeman, entertainer and guide: The Robo-Cop is everything
Dubai was the first country that uses a robot as a policeman for security in shopping centers. But whoever thinks that the guardian of law is only concerned about the security of the mall-visitors is wrong. What else the Robo-Cop can do, you can find out here.