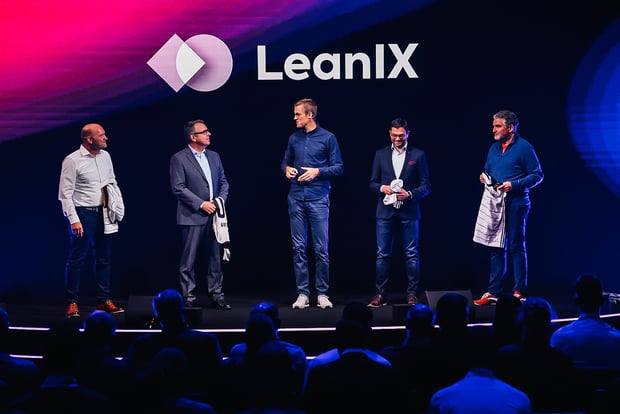 IT events for 2023, both virtual and in-person, will offer the opportunity to connect with some of the best minds in the business, exchange ideas, and learn new ways to approach the challenges all businesses face.
We've put together a list of the best IT events in 2023 and added some reasons why you won't want to miss them.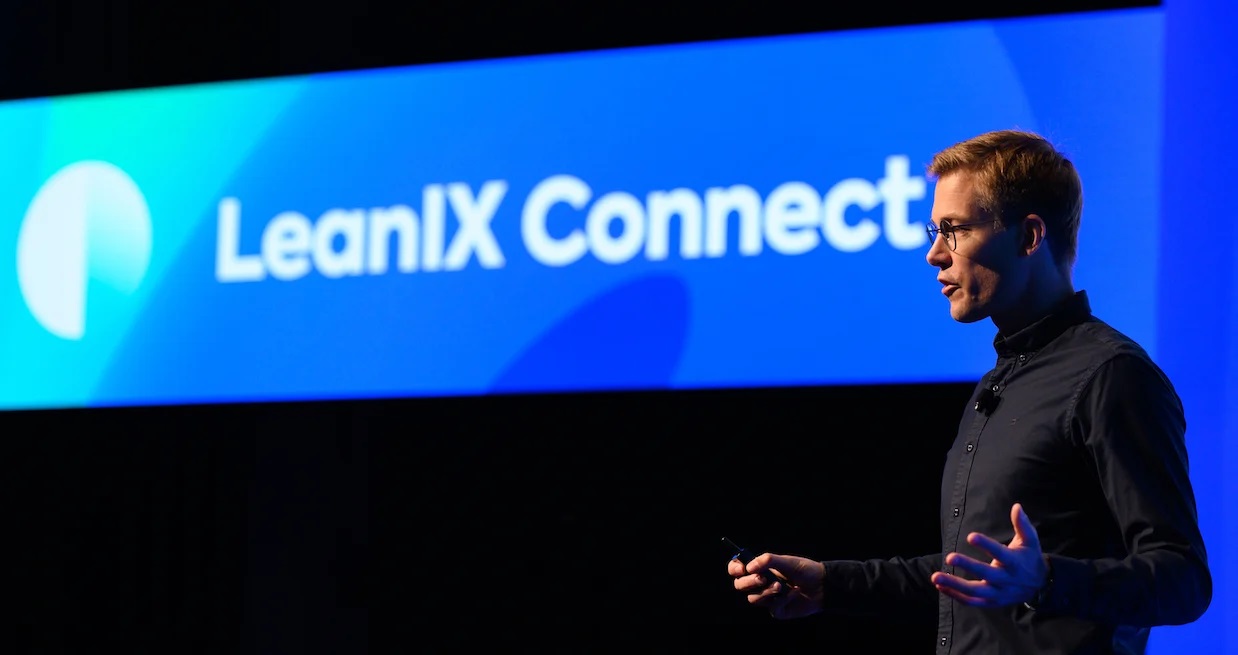 What is it?
The leading conference on IT and business transformation. Every year, LeanIX Connect brings together hundreds of innovators, experts, and transformative leaders to discuss all the ways that enterprise architects and CIOs drive business impact.
Why should you go?
You'll hear from inspiring keynote speakers, gain practical and actionable advice on tackling IT challenges, and network with your peers from around the globe.
When is it?
LeanIX Connect will be held in four locations this year:
Europe (Frankfurt) – May 9 and 10
USA (New York) – June 6
USA (San Francisco) – June 8
APAC (Gold Coast) – September 14
If you have a story to share, we are currently accepting proposals for talks: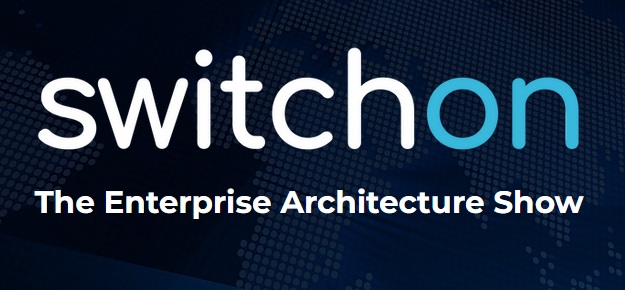 Image source: switchON
What is it?
An online showcase of the latest developments and innovations in enterprise architecture
Why should you go?
You'll learn about emerging technologies and trends shaping the IT world — ones that will help you create agile IT landscapes and drive your digital transformation efforts forward.
When is it?
Europe: February 23 and September 14
Mena: March 15
Americas: March 11
APAC: TBD
Americas: TBD
The Open Group, London
Image source: The Open Group Events
What is it?
The Open Group events focus on using technology to achieve business and global objectives using technology.
Why should you go?
This year's Open Group event has a focus on the key issues of sustainability and the developments in their new The Open Group Architecture Framework standard (TOGAF) 10th edition.
Where is it?
Broad Sanctuary, Westminster, London
When is it?
April 17-20
Image source: Developer Week
What is it?
This is the big event for Europe's developers and engineers. This is where you can get into detail about AI, DevOps, cloud computing, and even join in with an intense online hackathon.
Why should you go?
This event isn't just where you can discover the latest IT solutions, but where you can watch them being created in real time. This is a must for tech specialists.
Where is it?
Online
When is it?
April 26-27
Group Futurista Future Events
Image source: Group Futurista
What is it?
Two virtual events, one for enterprise architecture in April, and one focusing on SaaS management in November.
Why should you go?
Group Futurista's events are designed to bring awareness to the vital role of SaaS management and enterprise architecture in today's business world. This is the best way to found out about the issues that are impacting the industry.
Where is it?
Online
When is it?
The Future of Enterprise Architecture: April 27
The Future of SaaS Management: November 15

Image source: Stockholm Tech
What is it?
The Nordic region's largest meeting place for high-tech and new technology
Why should you go?
It's a big event — 100+ exhibitors and brands, 2,700+ industry leaders, and 500+ conference participants — meaning you can get some serious networking in with professionals from all over the world
Where is it?
Stockholm, Sweden
When is it?
May 3-4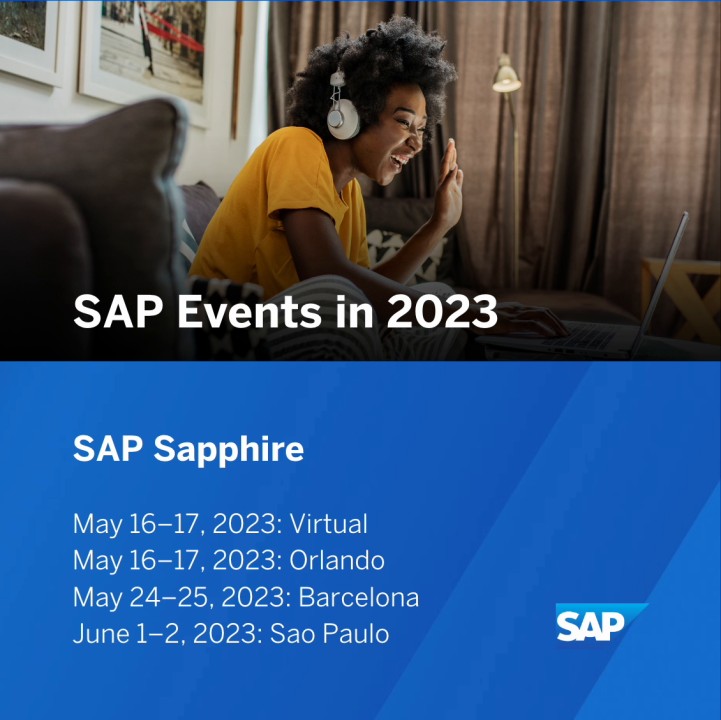 Image source: SAP LinkedIn
What is it?
This year's SAP Sapphire events explore how you can achieve greater agility, transform your business, and unlock the potential in your people to stay one step ahead of the next change coming your way
Why should you go?
SAP is the leading enterprise resource planning software vendor, and who better to showcase what's next for the IT industry?
When is it?
Orlando: May 16-17
Barcelona: May 24-25
Sao Paolo: June 1-2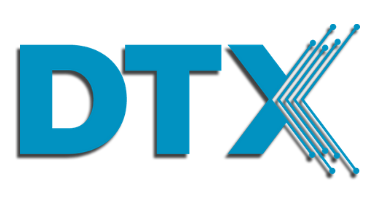 Image source: DTX
What is it?
With digital transformation at the forefront of enterprise IT, DTX Europe showcases the world's latest must-have technologies along with expert insights and real-world use cases from leading companies around the globe
Why should you go?
It will help you stay on the cutting edge of innovative new tech solutions.
Where is it?
ExCel London, UK
When is it?
October 4-5
Image source: SaaStr Annual 2023
What is it?
Zoom's CEO, Eric Yuan, describes SaaStr Annual as a "Superbowl moment" for SaaS companies. Over three days, the event includes:
2,000 networking events
1,000 investors
300 speakers
150 workshops
Why should you go?
This is the major event for cloud services and the networking opportunities are huge. With over 12,500 attendees, you're sure to find someone you want to network with.
Where is it?
San Francisco, USA
When is it?
September 6-8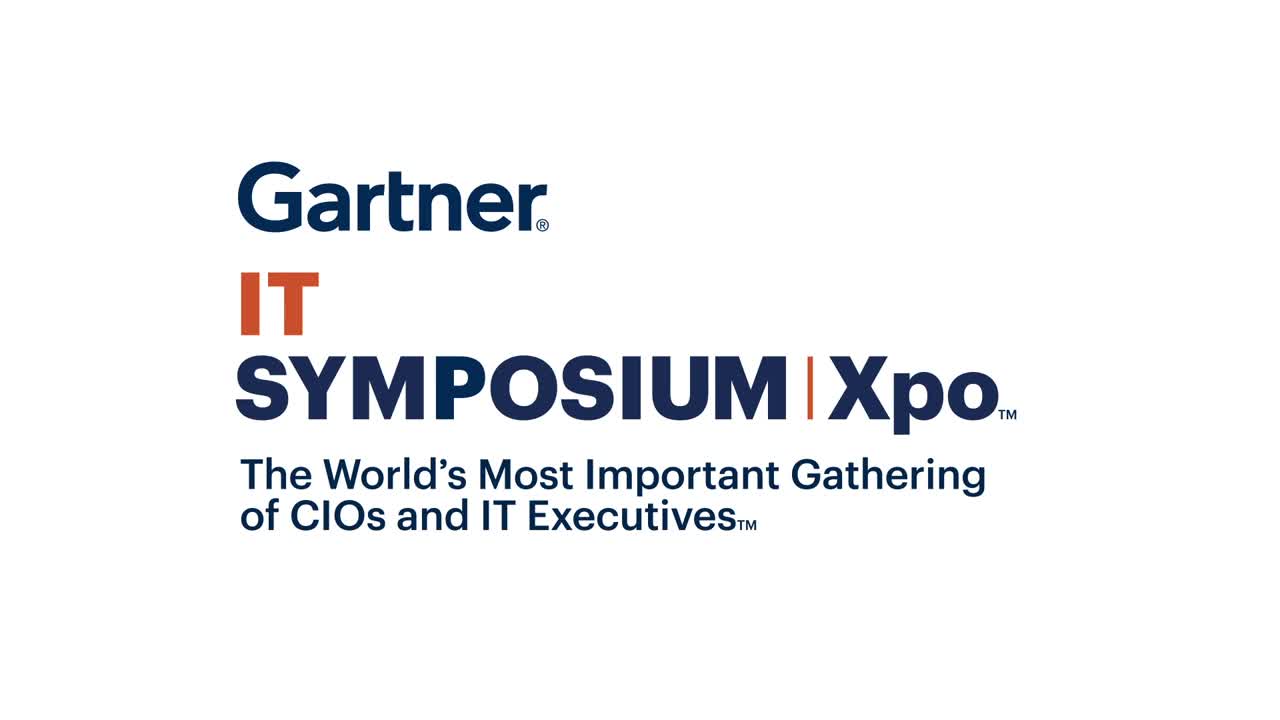 Image source: Gartner
What is it?
Gartner says their symposium is the world's most important gathering of CIOs and IT executives, and they may well be right. These events will cover coming trends and critical strategies and methodologies to take advantage of them.
Why should you go?
If there's one company that can tell us about the future of our industry, it's Gartner. You'll definitely want to attend at least one of these events, and the people you want to network with won't be missing it either.
When is it?
APAC: September 11-13
USA: October 16-19
Europe: November 6-9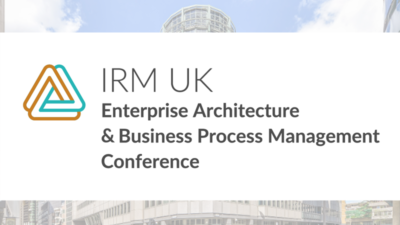 Image source: IRM
What is it?
Two co-located conferences focused on enterprise architecture, business process management, and the synergies between the two disciplines
Why should you go?
You're getting a two-for-one deal here: two awesome conferences in the same place at the same time. Both are designed "by practitioners, for practitioners," meaning you'll gain insight and practical advice from experts who have truly been there, so to speak.
Where is it?
London, UK
When is it?
October 9-12
---
Call for papers
If your want to get involved in IT events in 2023, remember we are currently taking submissions for LeanIX Connect: