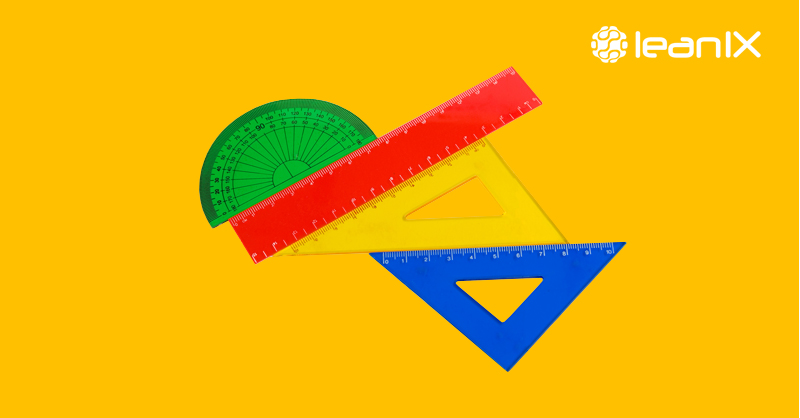 André Christ shares his best practices
Life is better if IT processes become automated. When software and applications are leveraged to minimize manual labor and maximize efficiency, an atmospheric change occurs in enterprises—more smiles, an economy of compliments, children are reunited with their parents, etc.
The opposite is true, however, when sequences are built and deployed poorly. Bad automation causes a backlog of errors—ranging from technical to organizational—almost impossible to fix with architecture management alone.
André Christ, co-founder and co-CEO of LeanIX, writes in a guest article at Big Data Quarterly how to avoid these problems before unleashing automation sequences. Here's a summary:
Rushing the automation process
"Before kicking off a software automation project, managers need to get a bird's eye view of how the end result will impact every line of business…"
Be patient, says André Christ. Focus first on establishing objectives and fine-tuning methodology processes to ensure development teams choose only the right tools for the job. Whether for analysis and testing purposes, there are many distractingly attractive tools seemingly capable of supporting an automation project. Make time to study them all.
Failure to identify areas of high risk
"Execution plans should include efforts for risk management and mitigation, ranking the threat of the risk at stake, a plan of action for the unidentified risk, and risk treatment upon notification."
More automated systems, more potential points of failure. Christ implores software automation testers to become "fluent" in their product's security—or lack thereof—when crafting sequences in a large enterprise setting. He recommends attaching firewall restrictions and antivirus sequences with any execution plan for potential automation.
Automating inaccurate sequences
"It is vital that developers be attentive to critically examining details throughout the process of automating a complex sequence of events to verify that there are no overlooked morsels of information."
If just one script element is off, the entire automation sequence will endlessly duplicate that very single error—exponentially increasing the potential of risk to a business and, as Chris notes, in some cases even jeopardizing customer data. Yes, it is very natural to want wicked fast automation sequences right away, but do yourself a favour and critically examine everything ahead of deployment.
Failure to actively maintain your automation process
"It's imperative that organizations identify how to most effectively execute system repairs, conduct proper analyses, and identify additional repairs that should be made simultaneously in order to reduce spending."
Maintenance is the watchword. "Rolling out an automated sequence," Christ says, "isn't a one-and-done business effort." Predictive maintenance techniques must be in place, ones which use machine learning to forecast failure and alert technicians in advance. Automation requires ongoing improvement, so make sure project managers focus their attention on system repair strategies to identify optimal cost savings and efficient processes.
Investing in the wrong tools
"Failing to invest in optimized, future-forward platforms that support overall automation processes—and aren't limited to one developer group or solving one problem—introduces the potential for easy error."
Christ urges caution when investing in platforms to supplement ongoing IT automation processes. Choose tools/platforms "broad enough to impact daily activities and Agile initiatives"—something which will actually benefit the organization in the long term. It is advised to evaluate new platforms based on if they will "amplify" processes and leverage the automation.
Poor organizational vision
"When deploying organization-wide changes such as automation, executives must take steps toward company-wide transparency and collaboration—as well as ensure alignment throughout the entire organization's business model."
Automation is no longer a benchmark for just IT departments. Sales, marketing, and HR processes are becoming increasingly sequenced thanks to digitalization and data-first cultures. This is good! Christ offers a friendly reminder, however, to implement effective training methods to ensure employees across all business departments/units understand their role in supporting the IT architecture responsible for streamlining their working lives.