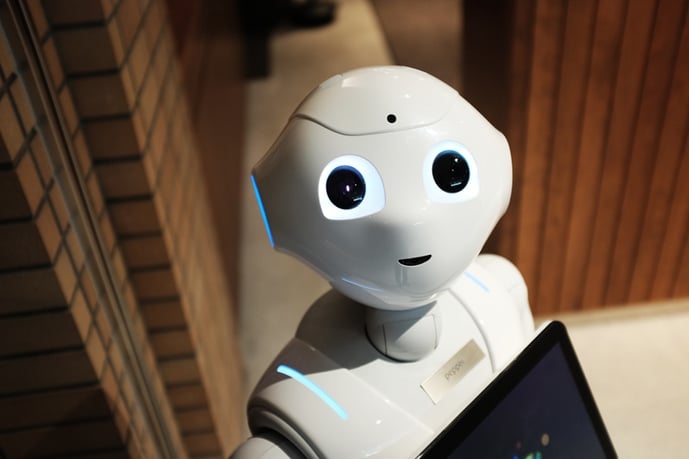 LeanIX and "Rethink IT! Europe" conducted a survey, which investigates the implementation progress of Artificial Intelligence (AI) into daily business and the importance of data. The study also examines the advantages for AI users and the problems that arise when implementing AI.

The many advantages of AI?
The analysis of the study revealed that nearly 70 percent of the interviewed companies already use AI. But what advantages do users enjoy with regard to their work processes? The study provides detailed information about the key assets of AI as listed by leading IT decision-makers. For example, 43 percent of the respondents stated that due to the implementation of AI-specific processes in the company could be automated. Others (20%) said that new products, services, and even business models were positively influenced or even integrated by AI. One-fifth of IT decision-makers see artificial intelligence as the key success factor for "predictive maintenance". Only 14 percent are of the opinion that AI can contribute to an increased error reduction.

AI can do anything - except sales?
The implementation of AI has enormous potential for the improvement of work processes. However, an exception appears to be the sales department. Only three percent see AI as a stepping stone to increasing sales turnover. Even if Artificial Intelligence is not yet trusted to improve sales, it still provides a great opportunity for companies to simplify, improve and make processes more efficient. With so many benefits is it not surprising that only 17 percent of the surveyed companies already use the advantages of AI?

Yes, you can! Oh wait, you can't!
According to the survey, it is not the absence of will, but the lack of expertise. An astounding 67 percent justify the non-use of AI due to the complexity of the topic and the shortage of experts to make full use of the potential. And a fifth blame the established legacy system as a problem why companies have not yet implemented AI. Considering the advantages AI offers, companies will be impelled to invest in this topic in order to overcome the lack of skilled workers. This will inevitably result in a reformation of the old legacy systems and will do something about the current lack of expertise. In our next blog article on Artificial Intelligence we will give some insights about the business units that are most attractive for AI investments.