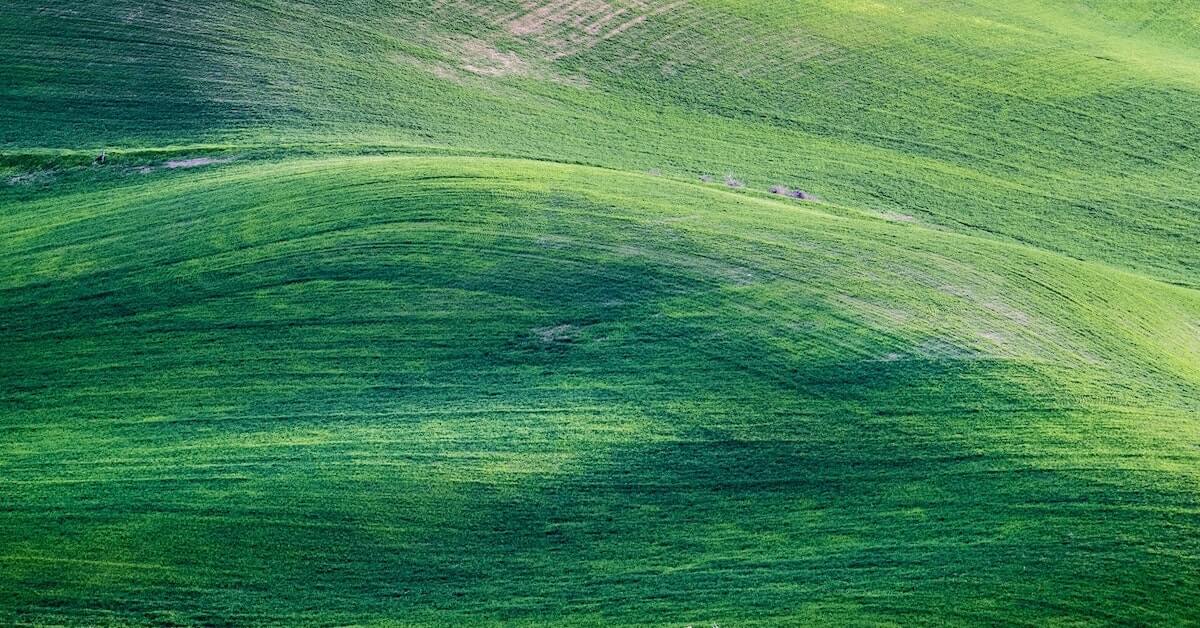 Composable ERP is vital for competing in the modern market, according to Gartner. Discover five ways ERP micro-services are key for business transformation.
According to Gartner, organizations that have adopted a composable approach to IT are 80% faster in new-feature implementation. This is particularly true when using what Gartner calls composable enterprise resource planning (ERP) platforms.
Leveraging micro-services instead of a monolithic ERP system empowers organizations with greater flexibility and agility in the face of a turbulent market. Gartner believes this will be a competitive advantage in the future.
Let's look more closely at what a "composable ERP" platform entails, and explore five reasons why you need to adopt one to empower your business transformation.
What Is Composable ERP?
A composable enterprise resource planning (ERP) platform, like SAP S/4HANA, is made up of a selection of modular micro-services that function together to provide a full ERP platform. This means you can exploit the capabilities you need and not invest in those that are extraneous to your strategy.
Rather than leveraging a single, monolithic ERP system with a set list of features, in S/4HANA, you can access the SAP store and download the specific set of ERP micro-services you need to support your business. If you need to expand your capabilities, you can find new applications, and you can retire aspects of S/4HANA that you find you don't need.
Leveraging this kind of composable ERP platform means your application portfolio stays lean and agile. Let's consider why this is crucial for modern companies to thrive.
Composable ERP For Enhanced Agility
A composable enterprise resource planning (ERP) platform is vital for handling the peaks and troughs of the modern market. Scaling your investment in micro-services has never been more important.
The advent of the internet brought 24-hour news cycles, customer review sites, and e-commerce, while generative artificial intelligence (AI) is now set to shake things up to an even greater extent. Add in political instability, unprecedented events, and natural disasters, and you have a perfect storm hitting every industry.
The only way to survive this turmoil is to be ready to adapt to whatever happens in the market and the world. You need to move beyond occasional business transformation efforts, and achieve a culture of continuous business transformation to meet the needs of the market.
To do that, you need an ERP system that can scale your capabilities and costs to whatever level you need at the time. Let's look deeper at the flexibility a composable ERP system can provide you, as well as four other key benefits for business transformation:
1 Composable ERP Is Modular And Customizable
A composable enterprise resource planning (ERP) platform, such as SAP S/4HANA, is made up of a variety of modules, allowing you to pick and choose the specific ERP capabilities your organization needs. You can, therefore, create a customized ERP system that supports all the capabilities you require without any extraneous functions slowing you down.
When you need additional capabilities, you can add extra functionality to your composable ERP from the SAP store. If you find you no longer need a function, you can simply retire it and your ERP system will continue to function.
2 Composable ERP Provides Scalability
A composable enterprise resource planning (ERP) platform is one you can scale up or down as needed. This gives you the option to innovate or cut costs as your business strategy demands.
Whether there's an opportunity to leverage innovative new technology to drive your organization forward, or a need to cut costs rapidly to weather a crisis, you can adapt to the needs of the moment. This goes beyond a competitive advantage for organizations that have it by making it a risk for companies that don't have a composable ERP solution.
3 Composable ERP Streamlines Innovation
The SAP S/4HANA composable enterprise resource planning (ERP) platform allows you to access the SAP store and add additional functionality as needed. This empowers you to immediately leverage enterprise innovations like generative artificial intelligence (AI) tools, including ChatGPT and SAP Leonardo.
Whenever new technology becomes available, new applications and tools will be created in the store for you to leverage. This is what Gartner sees as the key benefit of composable ERP.
4 Composable ERP Supports Integration
The SAP S/4HANA composable enterprise resource planning (ERP) platform doesn't just let you leverage SAP software. It also works better with third-party tools.
Whether you need to maintain existing software or want to add additional functionality that isn't yet in the SAP store, composable ERP systems are designed to work as part of a broader IT ecosystem. This ensures that you don't have to banish non-SAP software from your application portfolio to leverage the capabilities of S/4HANA.
5 Composable ERP Enhances Security
Contrary to popular opinions about cloud technology, a composable enterprise resource planning (ERP) platform can be more secure than a monolithic solution. Since a composable ERP platform is made up of micro-services, it's far easier to compartmentalize data and minimize the impact of cyber attacks, while your unaffected applications continue to function.
This is all without considering the advanced security features built into SAP S/4HANA. While composable ERP micro-services remain separate and optional, they have a consistent standard of security.
How LeanIX Can Help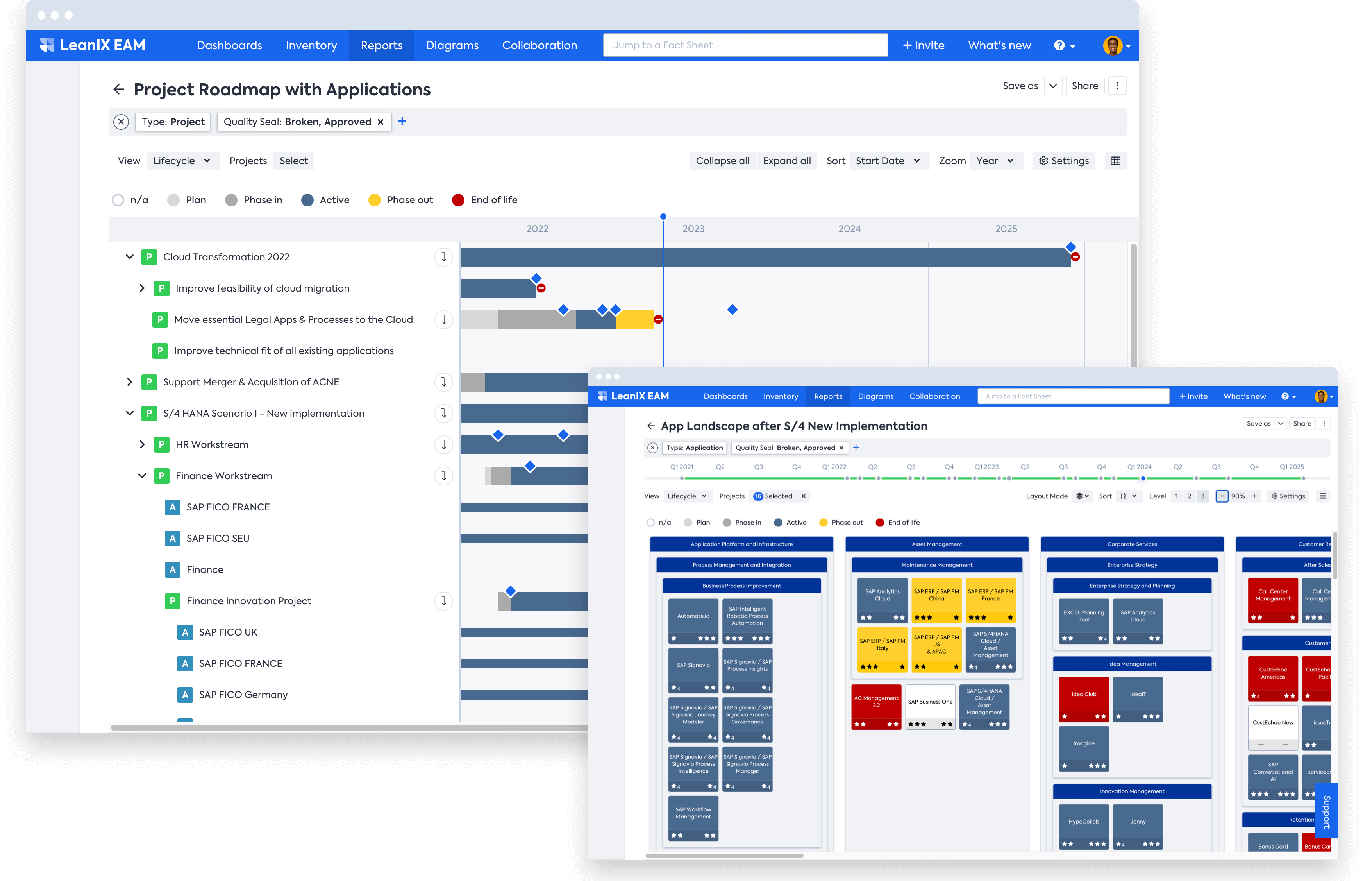 Composable enterprise resource planning (ERP) platforms like SAP S/4HANA have a variety of advantages over traditional, monolithic ERP systems. This will allow the much-faster adoption of new technology according to Gartner.
Yet, shifting your strategy to a composable ERP tool will require a business transformation. That will be far more likely to succeed if you have a clear understanding of the current state of your ERP landscape and a roadmap for your transformation.
To find out how LeanIX can support you with ERP transformation to a composable ERP platform like SAP S/4Hana, download our free whitepaper: