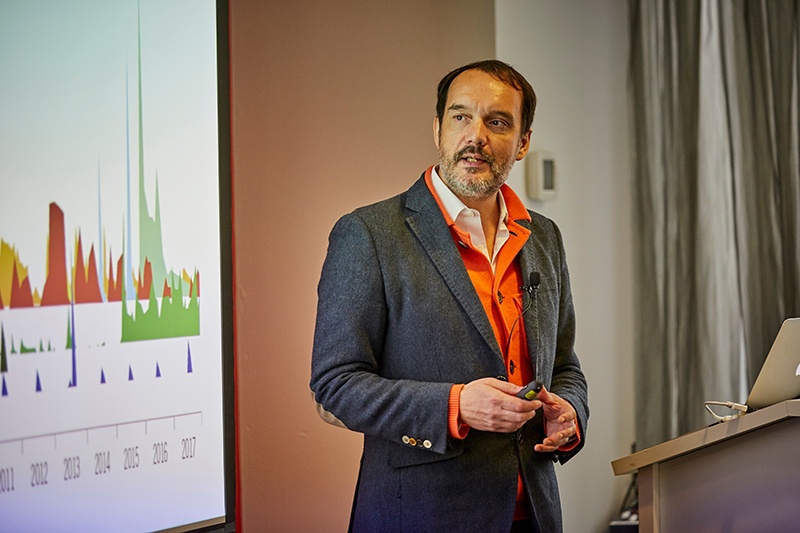 In previous EA Connect Day conferences, we've learned actionable insights and valuable information from prominent speakers, including:
Andreas Bosch, Enterprise Architect, McKesson Europe AG

Peter Boegler, Chief Enterprise Architect, SAP

Michael Voegele, CIO, adidas.




Click here to watch the videos.
EA Connect Day, taking place on June 7th, 2018 in New York City, is a uniquely Enterprise Architecture focused conference, with in-depth discussions on the practical implementation of essential concepts with knowledegable industry peers. Unlike generic conferences that cover too many topics, at EA Connect Day, we hone in on the specific topics that affect the Enterprise Architecture discipline.
EA Strategic Talks Include:
Learn best practices for building business capability maps from

Mike Rosen of the Business Architecture Guild

Explore how Silicon Valley affects the EA practice from David Torre, Technical Business Consultant of Center Mast
Enterprise Architecture fits in with Information Technology Infrastructure Library (ITIL) by Kevin McKee, Enterprise Solutions Architect at Horizon Blue Cross Shield of New Jersey
+ many more.
At EA Connect Day, our guests are invited to dive deep into discussions led by practicing industry leaders. Among the speakers mentioned above, we are excited to announce Keynote Speaker David McCandless.
Keynote Speaker David McCandless
David McCandless, designer, creative director, artist, and author of two bestselling infographics books, will share the intricate power of data visualizations.
David McCandless turns complex, raw data sets into coherent, referenceable diagrams that draw out unseen patterns and connections by focusing only on the information that is important.
For example, we constantly hear praise about superfoods and their therapeutic benefits. Vague proclamations like "Açaí berries contain plenty of healthy fats, fiber, B vitamins, and cancer-fighting enzymes," are tossed about on morning shows and radio stations around the world. In order to make sense from the statements, David and his team performed a deep analysis of the human health benefits of superfoods. From the analysis, this interactive infographic of tangible human health benefits when taken orally by an adult with a healthy diet was formed. (And if you check it out, Açaí berries land on the inconclusive side of the diagram.)
David McCandless unpacked the generic expression "Based on a True Story," and performed a scene-by-scene breakdown of popular Hollywood films. According to his in-depth analysis, only 24.9% of American Sniper was the absolute truth.
The power of data visualizations
During his Keynote speech at EA Connect Day NYC, David will share with us how to design information visually and relatively in a way that makes sense and tells the full story. There is a gigantic amount of data out there, but if you ask the right type of questions and form the answers in the right way, actionable information will emerge. Learn how to harness the power of visualization to surface insight, patterns, and stories from numbers.
In preparation for his speech, watch this video of David McCandless's TEDTalk
LeanIX has invited David McCandless as our Keynote speaker at our enterprise architecture conference because we firmly believe in the tremendous power of data visualizations. Having raw information collecting in excel spreadsheets doesn't have the same impact as comparable visualizations.
Join 100+ experts in EA and IT to discuss, deliberate, and resolve the most significant topics and challenges of EA, including Microservices, GDPR, S4/Hana transformation, etc.