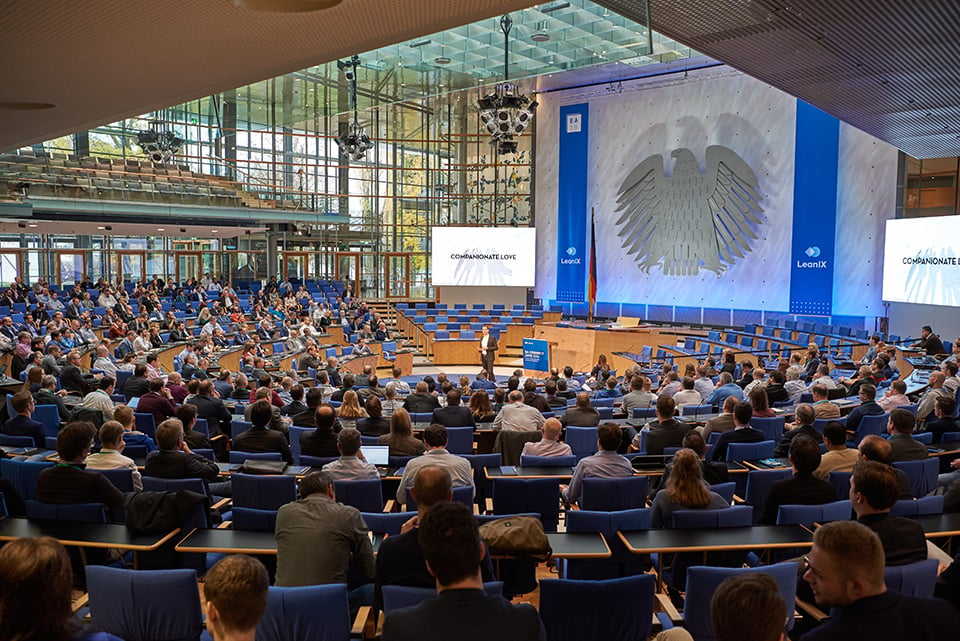 This year's Lean Conference is took place in Munich on November the 15th. This is one of the major conferences addressing the issue of Lean Enterprise Architecture Management in Germany and of course LeanIX couldn't miss it.
As Premium exhibitor, LeanIX gave a presentation on SAP and Lean Enterprise Architect Management at 14:30 presented by:

Andreas Puke, IT Architecture Manager at AMAG, is responsible for the group-wide architecture management implementation at AMAG. He supports the CIO to develop the IT strategy, implement it and position the IT to meet the challenges of digitization.
Dominik Rose, Manager Partner & Solution Enablement at LeanIX, has a vast experience in Lean EAM. He works closely with LeanIX customers such as AMAG, Merck, Kühne+Nagel and Helvetia, helping them overcome challenges related to complex IT landscapes.
These two Enterprise Architecture Management experts showed us how AMAG achieved full transparency on their SAP landscape and reconciled their SAP and non-SAP application landscape, while at the same time still being able to contribute to innovative projects such as Europe's biggest Hackathon. Get the details from someone with the experience about what potential Lean EAM has and why Automated Data Acquisition (for example from SAP, BDNA or ServiceNow) eases this task greatly. You can see their presentation here!
We also took photos on some of the best moments: