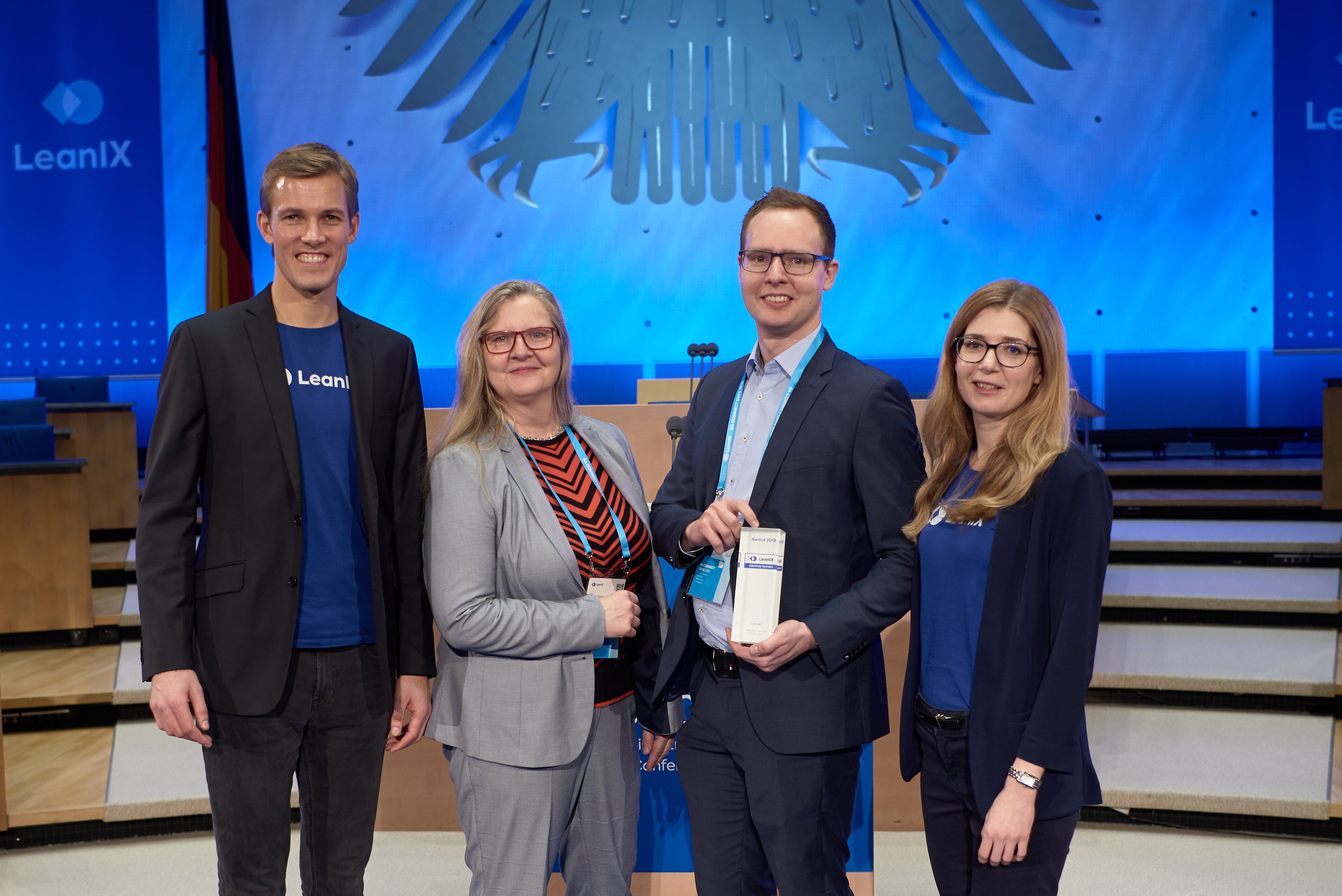 LeanIX is pleased to add Lean42 to the ranks of its diverse Partner Ecosystem.
As one of Germany's leading Enterprise Architecture Management (EAM) consultancies, Lean42 provides step by step sustainable added value for their clients through holistic manageable quick-win solutions tailored to their individual challenges – from concept to the implementation.
Lean42 was founded by Inge Hanschke, a recognized EA expert in Germany and author of several best-selling books on the topic of lean IT management. In her books, Inge Hanschke puts forth an extraordinary effort to display the benefit of collaborative Enterprise Architecture Management through concrete examples.
Lean42's robust portfolio includes hands-on training sessions, reviews, introductions, and expansions for Lean IT Management, Demand Management, Project Management, Business Process Management, IT Strategy, Project Portfolio Management, and Enterprise Architecture Management.
Due to their quick-win solution blocks, support from their strong network of partners, and decades of experience, Lean42 is a great addition to our partner network.
We look forward to our collaboration. Click here to visit Lean42's website. Contact Lean42 directly: LeanIX@Lean42.com