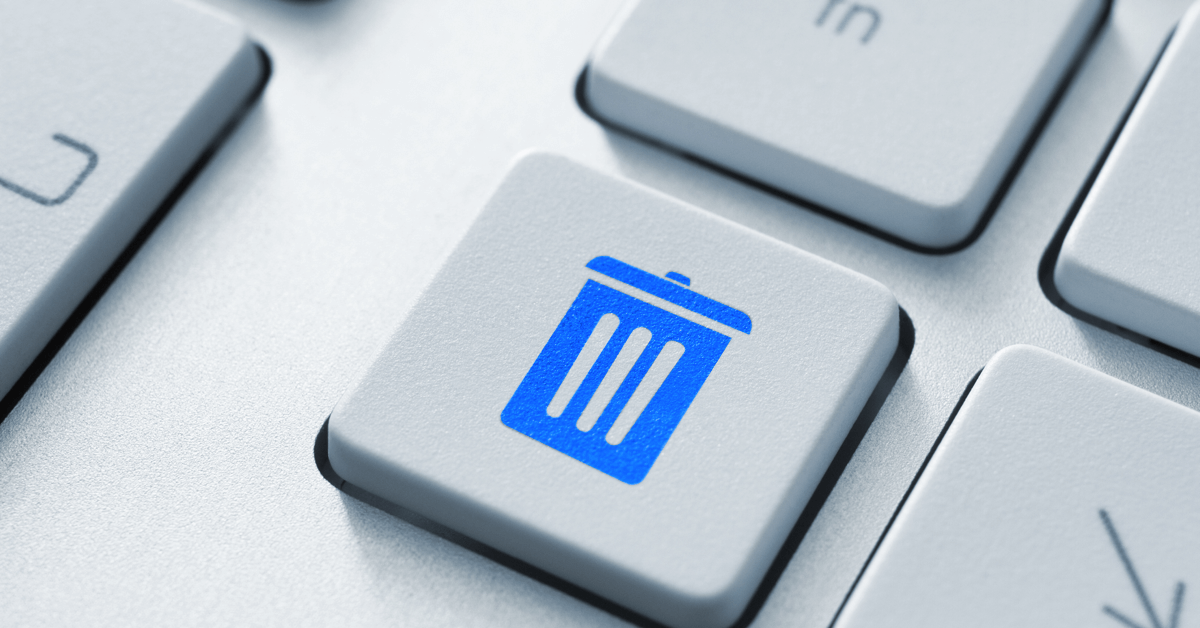 SaaS contract management is a re-imagining of how most enterprise architects have organized their portfolio in the past. Let's explore why it's time to upgrade to a SaaS management platform.
Software-as-a-service (SaaS) contract management is a relatively new discipline. While we've had cloud applications for almost 20 years now, only recently have organizations acquired enough complexity in their cloud portfolio to make contract management a challenge.
Until now, enterprise architects have used the standard Excel spreadsheets to track their portfolio of SaaS applications and their related contracts and licenses. They have been used to store all the details of contract start and end dates, pricing, and key terms.
Spreadsheets can even be customized with basic functionality to highlight key information, sort and order the data, and answer basic queries. It's a simple solution as most teams are already familiar with the software's functionality.
Yet, spreadsheets aren't designed to manage SaaS application contracts and have only the basic functionality to do so with manual setup. This is why SaaS contract management tools are quickly taking their place.
SaaS management platforms (SMP) like the LeanIX SMP are specifically designed with capabilities that support efficient SaaS contract management. These include automated discovery, usage monitoring, and contract, integration, and vendor management.
Imagine the time and resource that your team can spare with a custom-designed, automated tool, rather than manually tracking everything in a spreadsheet. To find out more about how the improve your SaaS contract management with better collaboration with the rest of the business, download our free white paper:
In the meantime, however, let's consider what effective SaaS contract management looks like and why it requires a custom-built toolset.
What Is SaaS Contract Management?
Software-as-a-service (SaaS) contract management is the discipline of managing the lifecycle of an organization's subscriptions to cloud services. It tracks SaaS contracts from negotiation, to creation, to renewal, to termination.
Without SaaS management platforms (SMP), this is an exhaustive manual process of finding software and adding the details to a spreadsheet you create. The LeanIX SMP, however, automates this process by finding SaaS applications in your portfolio for you and streamlines the SaaS contract management workflow, as well as ensuring compliance with internal policy and external regulatory requirements.
This provides SaaS contract managers with a huge variety of benefits:
Better Visibility
Intelligent SaaS contract management spares you scanning through long and complex Excel spreadsheets. The LeanIX SMP's centralized contract repository allows you to visualize your contracts in a single platform, surfacing important insights into contract renewals and vendor performance. This enables better decision-making.
Increased Compliance
The visibility into SaaS contract management that the LeanIX SMP offers leads naturally to increased compliance. Teams can clearly see any breaches in data protection, privacy, and security standards, as well as showcasing to regulators the quality of your compliance and the steps you've taken to improve. This is particularly important as SaaS vendors often don't assume responsibility for compliance themselves.
Risk mitigation
As above, the LeanIX SMP's improved visibility helps surface regulatory issues, avoiding fines and penalties. Even more importantly, however, it highlights security and privacy vulnerabilities before cyber criminals can take advantage of them.
Improved Efficiency
The LeanIX SMP's centralized contract repository streamlines SaaS contract management workflows and reduces administrative burden by automating tasks like data entry, document storage, and contract tracking. This frees up IT procurement and enterprise architecture management teams for higher-value activities.
Cost Reduction
Streamlined processes and reduced effort lead naturally to a reduction in SaaS contract management costs. This will include a reduction in regulatory fines and contract renewal penalties.
Improved Collaboration
The centralized contract repository in the LeanIX SMP is a single source of truth that can be used by anyone within your organization. This allows IT, procurement, legal, and finance teams to work together on one platform, which is perhaps the most crucial factor of all, as we explain below.
Why Is Intelligent SaaS Contract Management So Important?
According to Gartner, SaaS (Software as a Service) spending is expected to reach USD 195 billion in 2023, an increase of 17% from 2022. This proliferation of SaaS applications has made SaaS contract management increasingly complex.
Contract management is also primed for optimization. Gartner believes most companies could save 5%-10% of their SaaS spend by optimizing their contracts and usage.
Not to mention, 43% of organizations experienced a significant financial loss due to contract-related issues in the past two years, according to the International Association for Contract and Commercial Management (IACCM).
The key to optimizing spend and reducing regulatory risk, according to Gartner, is collaboration between SaaS contract managers and sourcing, procurement, and vendor management teams. This is why having a single source of truth for SaaS contract management within the LeanIX SMP is so important.
The LeanIX SMP For SaaS Contract Management
The LeanIX SaaS management platform (SMP) enables organizations to take control of all their SaaS contracts and align with business & IT teams to optimize spend and usage, and effectively negotiate contracts on new SaaS purchases and renewals.
One of our clients, a head of IT in the software industry, said:
"We now have visibility over 100% of upcoming SaaS renewals and understand how procurement, legal, and IT collaborate on renewals"
Meanwhile, a head of legal and procurement in the tech industry said about the LeanIX SMP:
"My team no longer needs to answer questions about the contracted scope of SaaS constantly. The stakeholders now have direct access to the details themselves."
It's a rare occasion when a software purchase both benefits teams on a day-to-day level and also reduces spend and supports business strategy. That's why the LeanIX SMP is such a key service for enterprise.