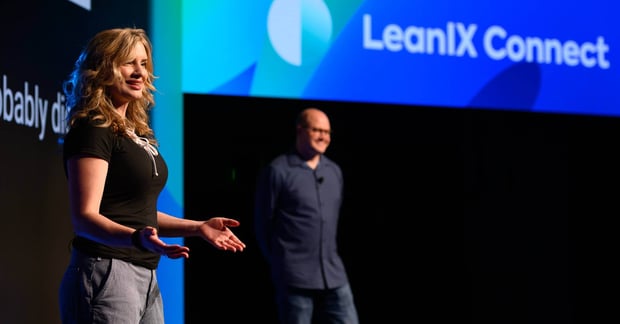 SaaS license management is a critical part of tech stack optimization, helping large enterprises control costs and improve efficiency. As it stands, the average company today uses more than 100 software products and spends thousands of dollars on SaaS per employee per year.
Not surprisingly, most organizations struggle to track and manage (let alone optimize) these complex SaaS landscapes.
In their talk at the LeanIX Connect Summit in Boston, Lucid's VP of Infrastructure and IT, David Torgerson, and Associate Manager of the IT Helpdesk, Ana Mann-Coles, shared the story of their SaaS license management journey over the past several years.
With the right tools and priorities, they were able to completely transform their SaaS library, cutting costs, increasing efficiency, and driving business value for teams in every part of their company, including security, legal, marketing, sales, and the C-suite.
Step 1: Recognize the problem
At Lucid, there were a few occasions, or warning signs – as Ana and David call them – that sparked their SaaS management transformation. One seemingly minor event sticks out. The IT Helpdesk got an urgent email — their sales dialing tool was down. As they worked to solve the problem, they realized no one on the IT team knew of the tool's existence; it had been bought, rolled out, and used on the sales team without anyone's knowledge.
The IT team resolved the issue quickly, but company leadership now knew they needed to dig deeper into the SaaS tech stack to get a handle on what it contained.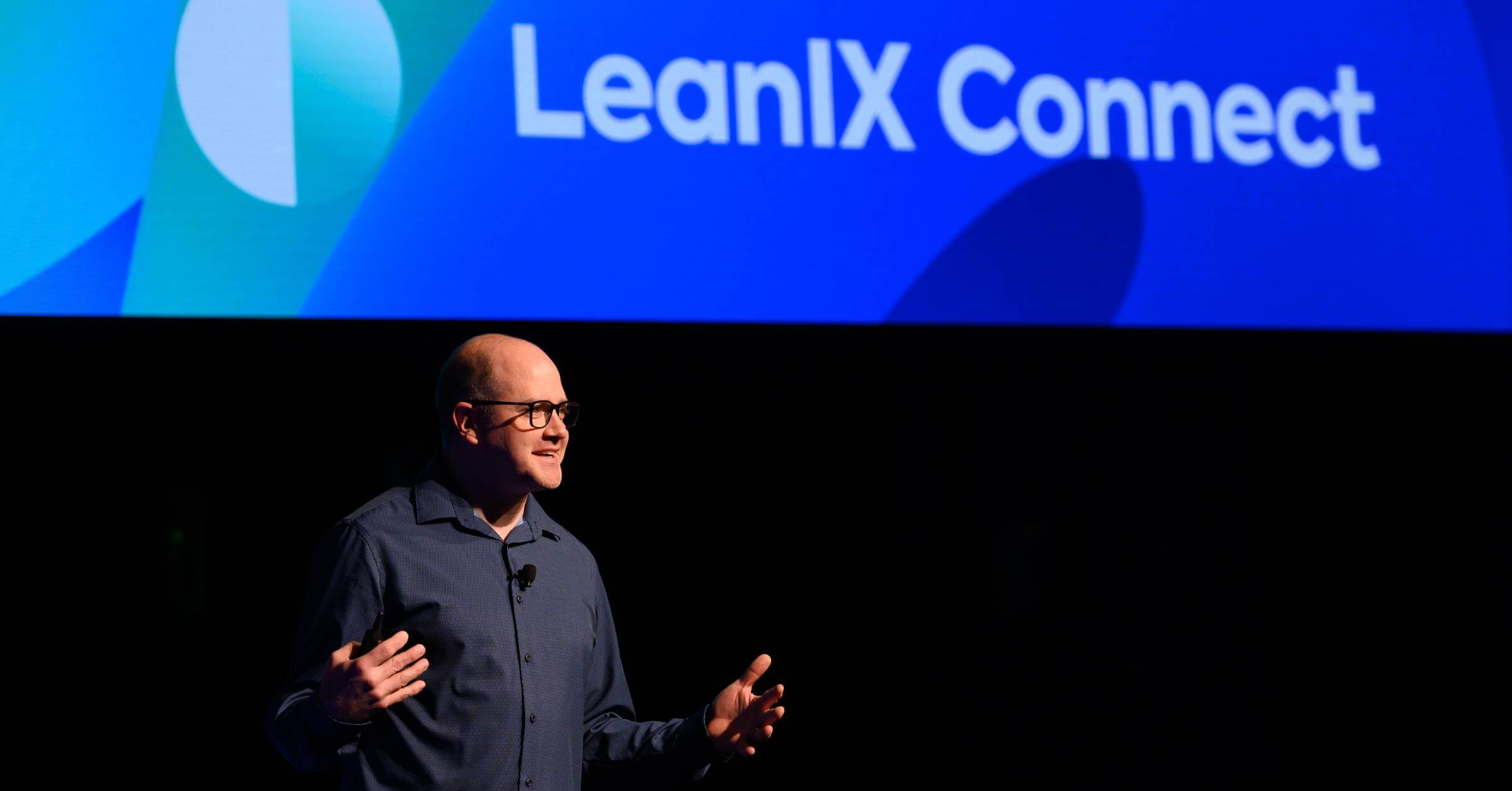 David Torgerson, VP of Infrastructure and IT at Lucid Software
The deeper they dug, the bigger the challenge seemed. They found several instances of random SaaS reimbursements and multiple accounts with the same SaaS provider. Further, they realized duplicate efforts were happening across the organization.
Their marketing and sales teams, for example, were both trying to solve the same problem (lead flow optimization) with two different software tools and strategies.
These types of communication gaps are not uncommon. IT research commonly states that around a third of SaaS spending at any given company goes to waste on duplicate or forgotten SaaS purchases, excess licenses, or unmanaged contracts.
Recognizing this problem is the first step to solving it. The good news is, rather than wait for the problem to reveal itself, you can proactively evaluate where your SaaS management strategy stands and transform it.
Step 2: Use data to build momentum
Lucid made the smart decision to build momentum toward the transformation of their SaaS management capabilities by leveraging data.
They quickly adopted a tool to get all of their SaaS information in one place. They assumed that the cost savings realized through cutting duplicate and unneeded licenses would pay for the tool's first year of use. They were correct.
What they didn't necessarily expect were the added benefits this step provided. With the data available, teams across the organization discovered immediate value in the new, centralized view of the SaaS landscape.
The security team was able to evaluate risk management compliance and address gaps more quickly. The legal team could see which SaaS tools came with a proper legal agreement and met regulatory requirements. With new visibility into the SaaS catalog, the sales team built better relationships with vendors and provided better buyer experiences.
Across the board, the Lucid IT team was able to spot instances where SaaS tools were being underutilized, calling for easier access and/or training.
For example: Their organization-wide productivity tool, Asana, only enjoyed about 30% utilization. Rather than simply eliminating unused licenses, the company analyzed usage data and focused their attention on improving utilization rates instead.
Step 3: Get the right people in the room
As the IT team performed this "cleanup" work (as Ana put it), business leaders in other parts of the organization started asking more questions. To expand the reach of their SaaS optimization efforts and gain important buy-in, Lucid established a Tech Council comprised of SaaS decision makers from IT and other departments.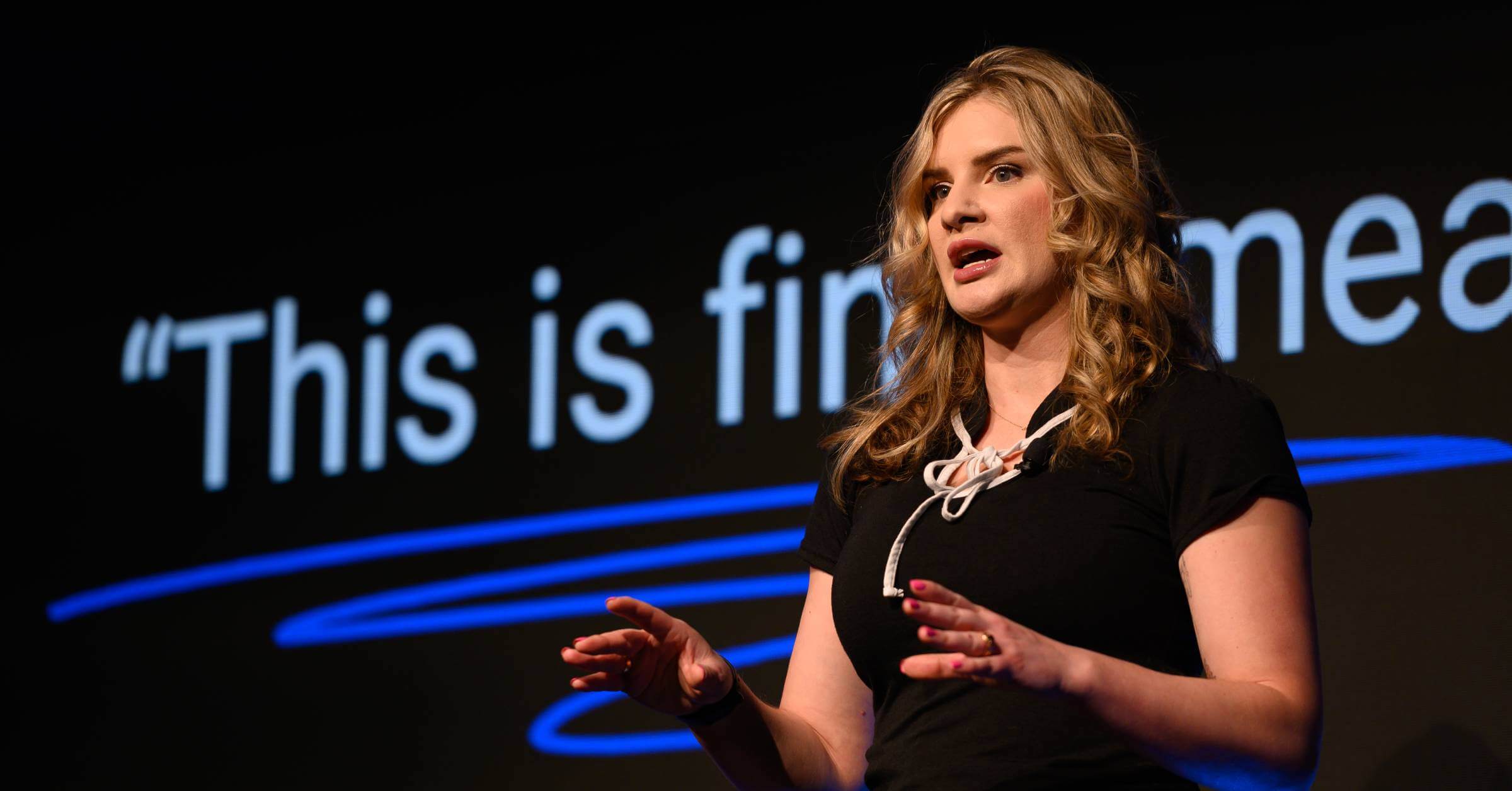 Ana Coles, Associate Manager, IT Helpdesk at Lucid Software
During the next phase of the SaaS management journey, the IT team worked with different stakeholders to achieve more of the secondary benefits they had already seen during the initial SaaS license cataloging process — greater efficiency, lower costs, and opportunities for collaboration. With wider perspectives at play, they could uncover ways to leverage SaaS tools that otherwise would go unnoticed.
Next, the team expanded the SaaS app catalog even further. They added metadata to answer important questions like:
Who is the admin for this tool?
Does it meet my use case?
What is this app approved to do?
David shared: "It's not reasonable or feasible to expect every one of my employees to have a full understanding of all of the software that exists at Lucid. It's not reasonable to expect that my engineer is going to know whether or not it's appropriate to [for example] put customer document data into Asana."
What Lucid needed was for their app catalog to become a resource that anyone could turn to when they had a procurement or other SaaS solution request. Once it was in place, they saw a significant drop in the number of duplicate and low-value requests coming through and increased efficiency across the organization.
Step 4: Adopt the right tools
Lucid's SaaS management program yielded both direct and indirect cost savings. But David, Ana, and the Lucid team have a bigger vision. One that goes beyond their new app catalog.
For example, having eliminated the old-school, siloed way of operating that resulted in an unruly SaaS tech stack, they've created a situation in which informed and aligned teams can focus on what matters most: serving the customer.
"Alignment across silos, particularly in a growing company like Lucid," shared Ana, "is integral to us making products that our clients want."
If you would like to watch David's and Ana's talk in its entirety, you can do so here. [Free registration required].