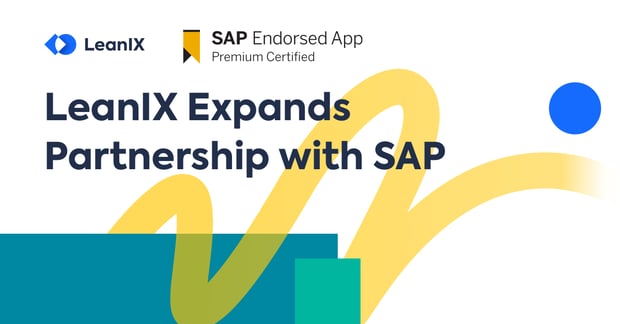 Background:
Continuous Transformation and Software Complexity
Companies today find themselves in a state of continuous transformation. They migrate systems to the cloud. They develop new products, adopt new business models, and enter new markets. They merge with and acquire other companies. They grow.
These transformations never stop. They also don't get any easier. Why not? Software complexity gets in the way.
Software has indeed "eaten the world" as
Marc Andreesen
wrote a decade ago. Business today is unthinkable without software – from the back office to each customer touchpoint. And the software estate every company depends on continuously grows and evolves. In fact,
software spend
has grown from $269 billion a year, when Andreesen was writing, to over $600 billion a year today.
This estate is not only complex today; it will become more complex tomorrow.
Transformation is the journey from the current state to a new, target state. Complexity complicates things.
Taming Complexity
Software complexity is multi-layered. First, there's the complexity of the software itself, particularly as companies move from monolithic applications to fragment, service-oriented architectures.
Second, there's the fact that this software may be owned by you – possibly even built and maintained in house – or licensed as a SaaS solution, bringing a layer of complexity to software management.
Finally, there's the complexity of all the relationships, interactions, and connections between different solutions and IT assets and business processes.
You can't eliminate software complexity. But you can manage it. Tame it.
Combining enterprise architecture management solutions and business process transformation tools provides the key. Together, these solutions make it possible for companies to map and model business processes. They also make it possible to understand, map, and model the specific connections between the software estate and these processes.
Software complexity in SAP environments
SAP has thousands of customers around the world and their SAP landscapes can be very complex. Aside from the fact that companies may be running several SAP environments in different branches or different regions at once, these implementations can be highly customized.
Customization breeds its own flavor of complexity. Customizations need to be maintained. And, when it comes to transformation, they can make "lift and shift" or "rip and replace" easier said than done.
What's more, companies will always have a non-SAP landscape with its own idiosyncratic connections to the SAP landscape. A history of M&A activity can further complicate the connections between the SAP landscape and everything else. This complexity becomes even more acute when executing an SAP S/4 HANA transformation.
Taming this complexity calls for precisely the combination of EA and business process transformation described above.
LeanIX and SAP: A Winning Combination
On June 9th, we announced a partnership with SAP.
SAP has been a customer of ours since 2017, using LeanIX to inventory their internal software landscape in support of two initiatives: application portfolio management and cloud transformation.
Well before this, back in 2013, we began working closely with SAP Signavio (acquired 2021), a leading business process transformation tool. We recognized even then that EA and business process transformation needed close integration and a combined approach to deliver the most value. In fact, we use SAP Signavio Process Manager to look our customer journeys and optimize product engineering processes.
This new partnership builds on these existing relationships, bringing to SAP an EAM tool perfectly suited for SAP's customers.
Business Process Transformation
Through a combination of LeanIX EAM and SAP Signavio's Business Process Transformation solutions, companies running SAP can successfully tame complexity and continuously transform. The integration of EAM and Business Process Transformation allows for a truly holistic approach to these initiatives.
Companies that take advantage of the existing integrations between LeanIX and SAP Signavio can speed up both the mapping and modeling process, allowing for all types of business transformation.
SAP S/4HANA Transformation
For many of the same reasons, SAP customers can count on this combination to accelerate their SAP S/4HANA transformation. Frankly, the best way to initiate, manage, and successfully complete this transformation involves both LeanIX EAM and SAP Signavio.
Elevating the EA Practice
Wherever companies may be in their transformation journey, it has become increasingly clear that EAM is critical to success.
With this partnership, SAP customers now have an SAP endorsed application in the SAP store focused on EAM.
It's worth highlighting what it means, even for our non-SAP customers, that LeanIX meets SAP's high standards for security and reliability. "Endorsed Apps" are a premium, invitation-only category for new Cloud/SaaS partnerships within the SAP ecosystem. Our certification means that LeanIX EAM:
Integrates with SAP Signavio Process Manager

Meets SAP Cloud Quality Requirements

Meets SAP Cloud Delivery Requirements

Passed SAP's Security Code Scan Assessment

Passed all tests for proposed functional use cases
With this certification, SAP acknowledges the central role that EA plays in every transformation and identifies LeanIX EAM as the solution companies need.
What comes next?
This partnership represents a natural next step for our years-long relationship with SAP Signavio and SAP more broadly. It will, among other things, involve joint sales and marketing activities by both LeanIX and SAP.
It will also involve high levels of technical collaboration.
Along these lines, the initial focus will fall on deepening integrations both with the SAP Process Transformation Suite, (e.g., Customer Journey Modeling) as well as the broader SAP Ecosystem (SAP Integration Suite). In this phase, we will also be looking to improve integration with SAP Signavio Process Modeler.
We know this partnership offers a number of concrete benefits to SAP and its customers. We also believe a closer relationship with SAP will have a huge impact on LeanIX's growth.
We're honored to announce this partnership and look forward to what the future holds.