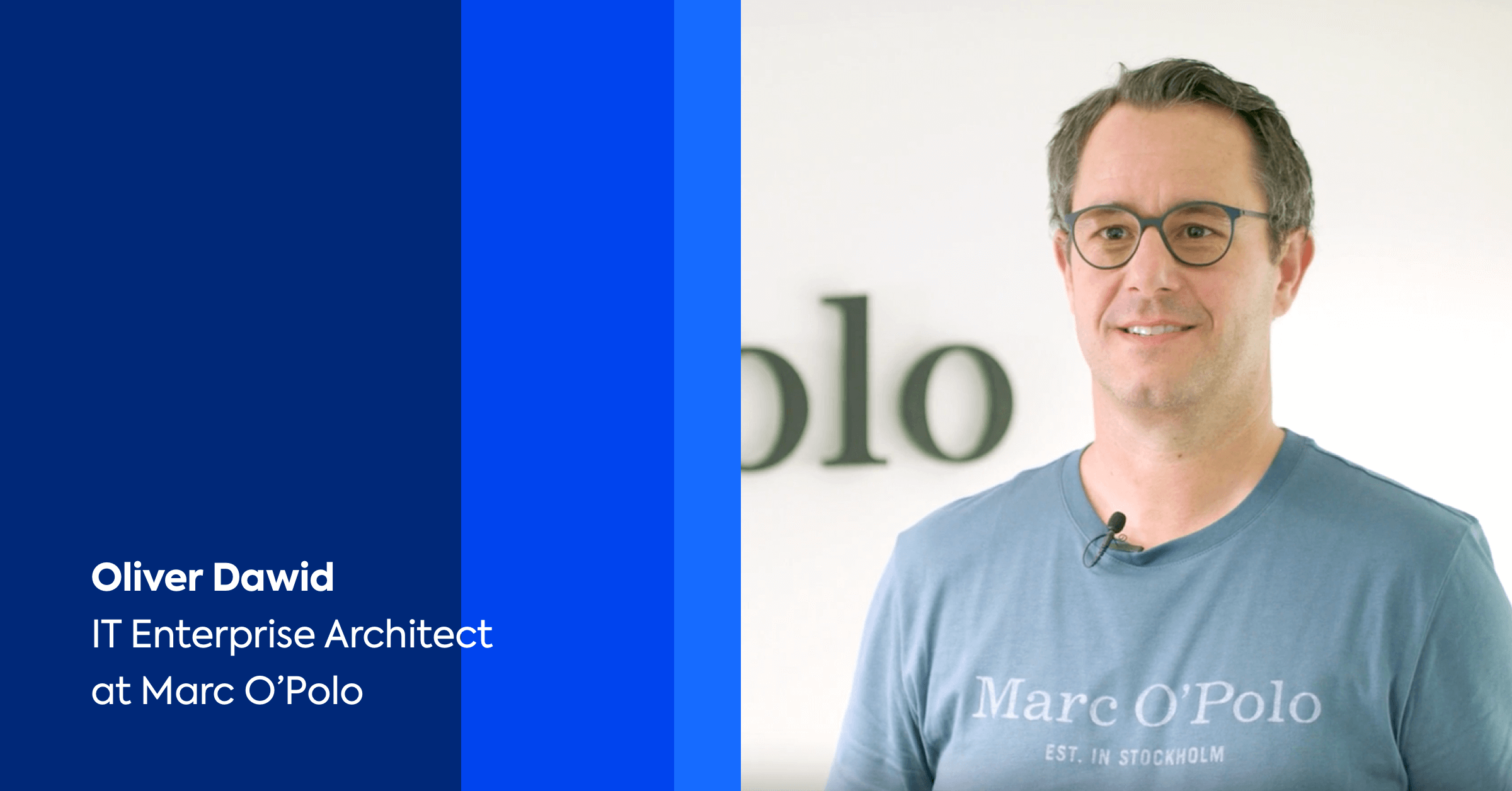 SAP S4/HANA transformations are gargantuan undertakings, so it's all too easy to forget about your peripheral systems in your planning. Oliver Dawid, enterprise architect at fashion label Marc O'Polo, explains that your IT landscape must be treated holistically.

SAP S4/HANA enterprise resource planning (ERP) transformations require a great deal of effort. Replacing such an expansive system that has so many touchpoints is complex and nuanced.
The transformation, however, is just the beginning. Your IT landscape is a web of interconnected systems and processes that can collapse if a large portion is replaced without care.
Over the last 15 years, IT landscapes have developed organically according to the needs of businesses. This has left many landscapes 'overgrown' with 'weeds' - unneeded applications and data centers.
We can consider IT landscapes more like ecosystems in the modern day. Removing any one element can leave the rest of our IT biome out of balance.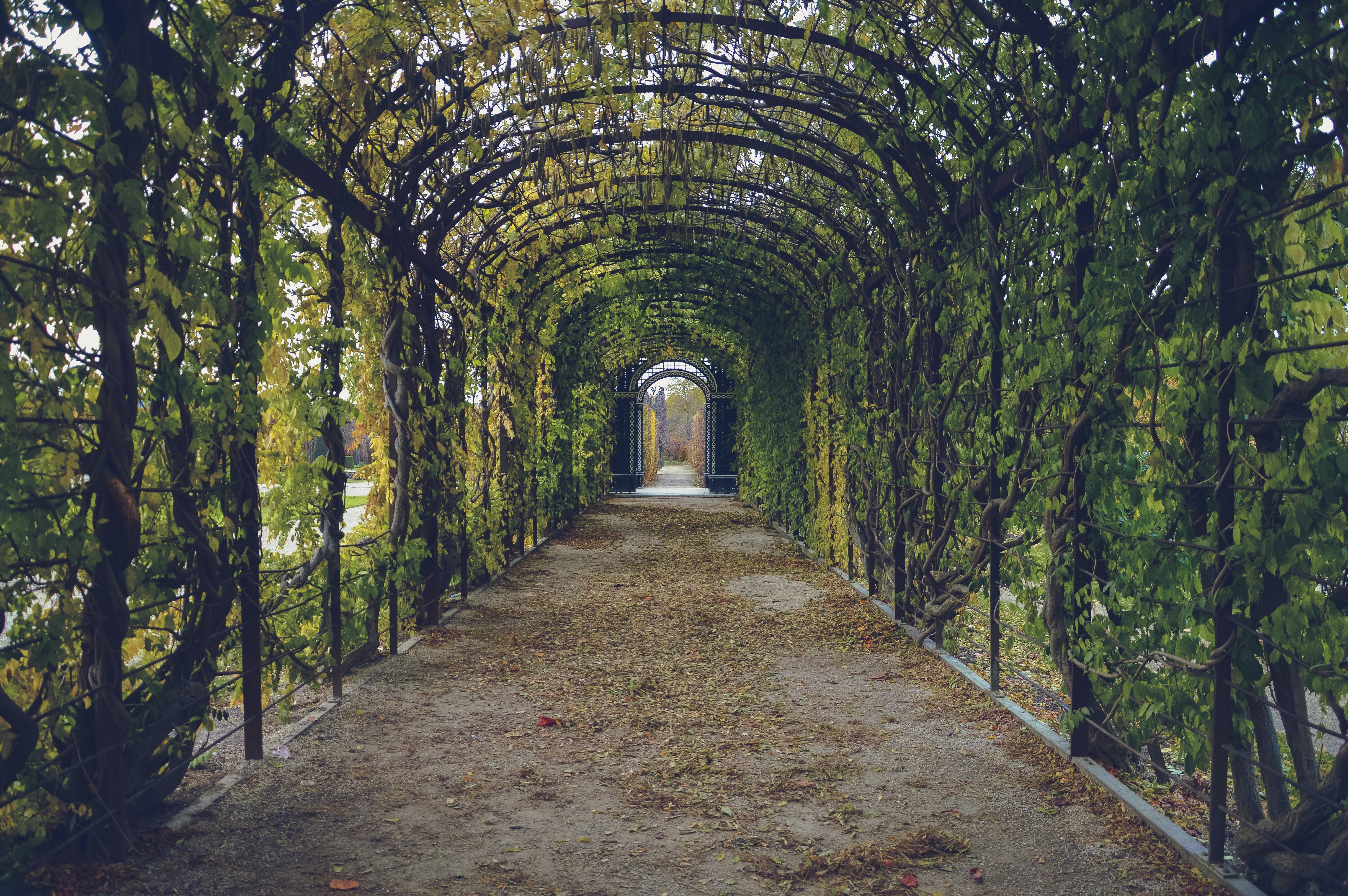 Like any garden, our IT landscape requires a careful gardener to consider, not just removing unwanted plants and adding new ones, but the impact on the ecosystem as a whole.
Having a tool that can support you in creating a comprehensive list of all the 'plants' in your IT garden can make all the difference. That's where the LeanIX Enterprise Architecture Management (EAM) platform comes in.
Let's consider how my team at Marc O'Polo made use of the LeanIX EAM to accelerate our SAP S4/HANA transformation.
ERP Transformation With The LeanIX EAM
Just like any other enterprise, Marc O'Polo's IT landscape has developed significantly over the last 15 years. This left us with a variety of different applications and systems that weren't always acting in synchronization.
In fact, before we began our partnership with LeanIX, we had three enterprise resource planning (ERP) systems all operating at the same time. This left us with an extremely complex interface landscape without comprehensive monitoring, and this was causing massive instabilities and reduced performance.
To resolve this, we entered into an ERP 'gardening' initiative that had a list of goals:
SAP S4/HANA ERP Transformation - replace our three existing ERP systems with a sustainable, scalable, state-of-the-art platform
SAP CAR - introduce SAP's Customer Activity Repository (CAR) for omnichannel processes
Parallel Interface Transformation - update our interface landscape to increase usability and reflect the new system
Cloud Transformation - introduce an Amazon Web Services-based middleware
Connection Throughout - connect our network of logistics service providers to the new ERP system
Achieving all of this in one initiative was extremely ambitious. Simply replacing our ERP platforms with SAP S4/HANA would migrate many of their instabilities and performance issues to the new system.
LeanIX Vital In Marc O'Polo ERP Transformation
Before we proceeded, we therefore needed to start an application rationalization initiative. This included a comprehensive survey of our existing application portfolio as a starting point.
Thankfully, the LeanIX Enterprise Architecture Management (EAM) platform automated that process for us and ensured the information was accurate and available at the level of detail we needed. It sources, collates, and stores all the relevant information and necessary knowledge for integration with a new enterprise resource planning (ERP) system.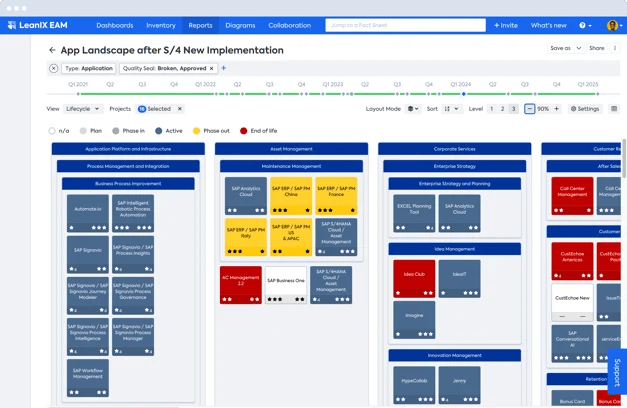 The EAM acts as a single source of truth for documentation offering full transparency on your entire IT landscape at any point in time. It then empowers you to map a variety of potential paths between this current truth and your target landscape.
This makes it the ideal platform for application rationalization and restructuring before transformation. Using the LeanIX EAM, you can:
visualize your current application portfolio at whatever level of detail each stakeholder needs
plan out your roadmap for application rationalization in advance of an ERP transformation
plan out your roadmap from a rationalized portfolio through ERP transformation
display the results of your transformation initiative and prepare for future transformations
This ensures absolute clarity for all stakeholders throughout the entire transformation process. Without it, collaboration and stakeholder investment would have been far more illusive.
This is why we consider the LeanIX EAM an absolutely essential tool to have before beginning any transformation, particularly ERP. Yet, this isn't the limit of the EAM's utility.
Managing The Transformation
When people talk about enterprise resource planning (ERP) transformation, they usually only talk about SAP S/HANA. Yet, Marc O'Polo has around 170 other systems that are involved in ERP.
Vital systems are often pushed into the background during ERP transformation planning. As the transformation progresses, the gap between the new ERP system and peripherals then grows larger and larger.
Surrounding systems often don't get the necessary priority in transformations as the integrator is experienced with SAP, but has no in-depth knowledge of the interaction of the peripheral systems.
In this circumstance, the new ERP system must be integrated into the multitude of partner systems that it connects to. Yet, the partner systems must also adapt to fit with the new ERP.
All this can mean enterprise architects leading an ERP transformation become very unpopular with the stakeholders of legacy systems. These stakeholders must have their needs met, but it's impossible to build a customized interface for each one.
It's tempting to give in to these requests to keep the peace. Yet, doing so will invariably drain time and budget, and lead to follow-up projects to complete resisted transformation or make further allowances.
This makes it vital to stick to your guns when it comes to integration governance. The best way to do so is to offer conclusive information on the benefits of the transformation and to encourage collaboration and open feedback on the process.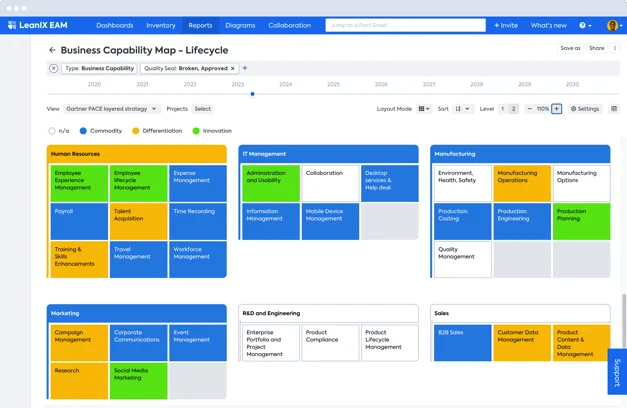 This is, again, where the LeanIX Enterprise Architecture Management (EAM) platform can help. Offering a single source of truth with a complete roadmap for the ERP transformation process will show all stakeholders the importance of the process and the need for compliance.
The LeanIX EAM For Continuous Transformation
Ultimately, the planning and execution of an enterprise resource planning (ERP) system transformation both benefit from the support of the LeanIX Enterprise Architecture Management (EAM) platform. Yet, the EAM also supports you in future transformations.
The increasing pace of change isn't letting organizations catch their breath, and maintaining flexibility is key. The market demands a transition to a culture of continuous transformation.
In that circumstance, it's encouraging to know our completed roadmaps and rationalization data remains stored in the EAM. Marc O'Polo can therefore be sure that we've created the appropriate basis for future transformations.
To learn more about our work with Marc O'Polo, read our case study: