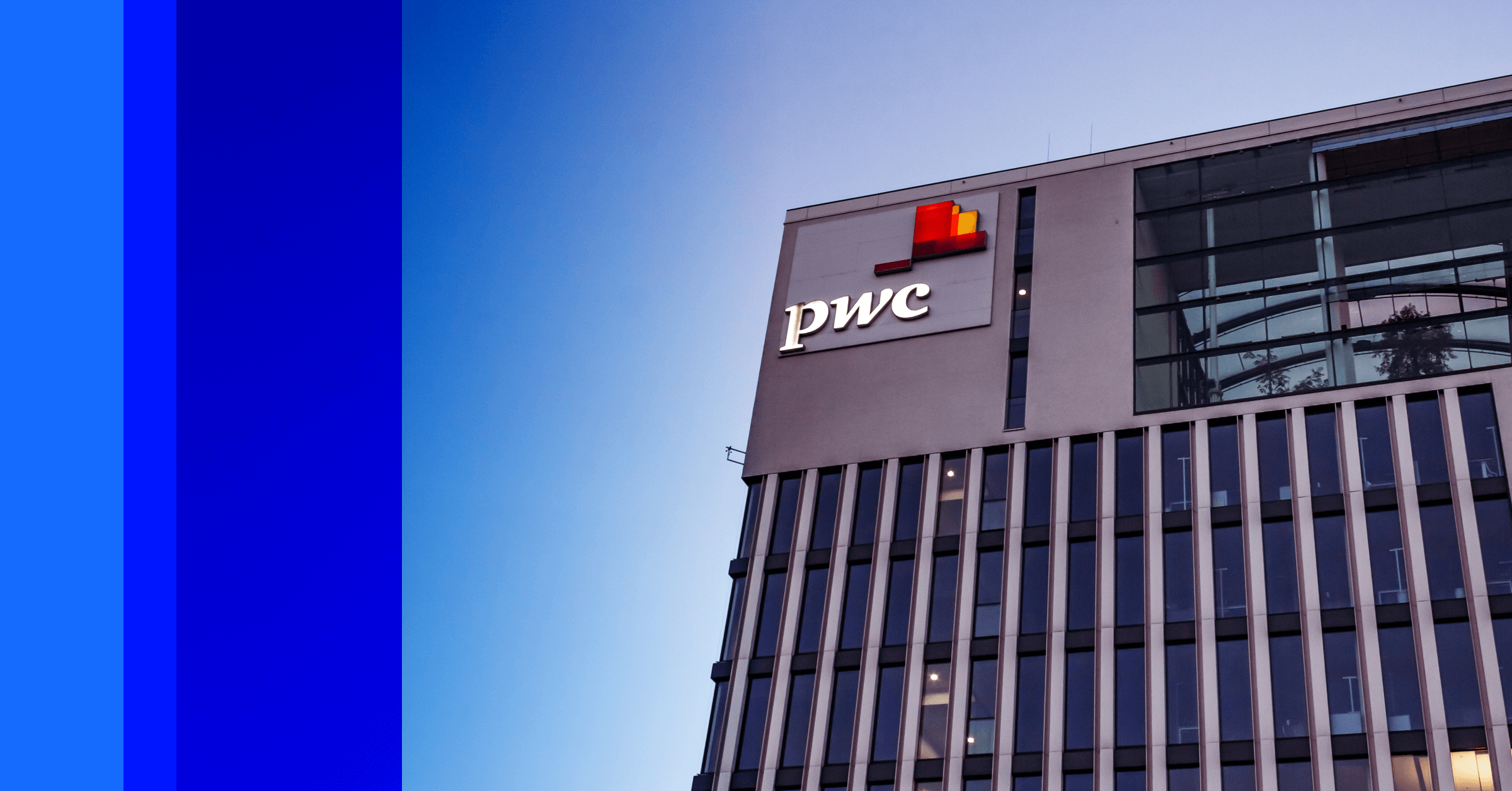 ESG considerations are rising up the agenda in board meetings. Find out how we're teaming up with PwC to create a roadmap for sustainable enterprise architecture.
Environmental, social, and governance (ESG) is becoming increasingly important to regulators, businesses, and their customers. Businesses can only ignore ESG issues at their peril.
This applies equally to CIOs, IT teams, and enterprise architects as much as anyone. Yet, as well as the risk, there is also an opportunity for enterprise architects to lead the way on ESG transformation.
Below, we'll explore how digital transformation goes hand-in-hand with ESG success, and why enterprise architecture is the key to sustainability. That's why we've partnered with PwC to support sustainable enterprise architecture within the LeanIX Enterprise Architecture Management (EAM) platform.
To find out more about how we worked with Viega to create a proof of concept for the ESG Capability Map, download PwC's whitepaper on our partnership:
In the meantime, let's look more closely at why ESG and digital transformation must be combined, and enterprise architects are the perfect leaders for this drive.
Digital Transformation Is Evolving Into Continuous Transformation
Digital transformation has been on the agendas of board meetings across all industries for as long as 30 years. Since 2006, the rise of cloud hosting made this even more crucial before the pandemic made it a necessity for many.
Digital and cloud transformations have, however, been challenging for organizations. Yet, even the successful completion of a digital transformation isn't the end. As the pace of technological advancement accelerates, digital transformation is becoming a constant, and companies are facing a need to adopt a culture of agility and continuous transformation.
Still, with these struggles ongoing, businesses are facing yet another challenge: environmental, social, and governance (ESG) issues.
ESG: The Responsibilities Of Modern Enterprise
Environmental, social, and governance (ESG) is an increasing priority for the market. This is not only due to regulatory, and investor and public relations drivers, but also simply for ethical reasons.
Despite the threat of climate change, global carbon emissions are still set to rise by almost an additional eight billion metric tons by 2050. Yet, the United Nations Environment Programme (UNEP) advises that we need to make a 55% reduction by 2030 to meet the goals of the Paris Agreement, and enterprise is the biggest source of CO2 emissions.
Meanwhile, diversity and inclusion and issues such as work-life balance are becoming an increasing concern to talent, investors and regulators. The rise of internet citizen journalism and a growing activism among Gen Z has seen companies who lack proper ESG values being publicly shamed.
The modern enterprise can no longer act as a simple profit-generating machine, but must become a public institution responsible for the needs of, not just its employees, but society as a whole. Thankfully, this ESG transformation that all organizations are going through has some overlap with continuous digital transformation.
Digital And ESG Transformation: The Twin Transition
According to the World Economic Forum, digital solutions could reduce carbon emissions 20% by 2050. This is both due to the innovative sustainable solutions being built on new technology and also the ability of digital systems to empower more efficient planning and strategy for complex systems.
On the one hand, for example, remote work is reducing enterprise carbon footprints by removing the need to commute to work. On the other, digital twin systems allow logistics and human resources modeling to be optimized before being implemented, ensuring efficiency.
Since digital solutions empower environmental, social, and governance (ESG) improvements, it's an obvious step for digital transformation and ESG transformation to run hand-in-hand. The World Economic Forum calls this Twin Transition.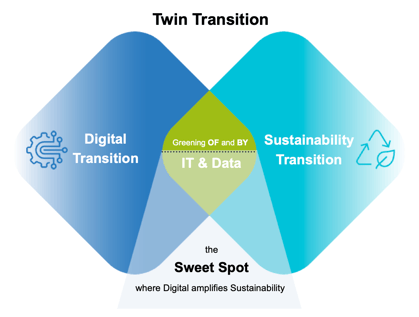 Source: https://www.weforum.org/agenda/2022/10/twin-transition-playbook-3-phases-to-accelerate-sustainable-digitization/
Enterprise Architects Natural Leaders Of Twin Transition
Adopting sustainable digital solutions in place of legacy on-premise tools is a natural task for enterprise architects. They have the technical know-how and broad vision required, and also the experience with re-architecturing application portfolios.
Naturally, the application modernization and rationalization efforts that enterprise architecture teams are already focused on will bring about greater sustainability and likely reduce carbon footprints. Working closely with ESG leaders on making application rationalization choices that promote 'green' solutions is an obvious evolution in the move to Twin Transition.
To prove this assertion, we've partnered with PwC on a sustainable enterprise architecture research and development project. Working together, LeanIX and PwC will help drive a twin transition within Viega, an international manufacturer of plumbing, heating, ventilation, and air conditioning solutions, as a proof of concept for sustainable enterprise architecture.
Sustainable Enterprise Architecture
The aim of this joint project is to co-develop a research and development project supporting Viega's sustainable IT transformation using the LeanIX Enterprise Architecture Management (EAM) platform for orchestration, along with environmental, social, and governance (ESG) metrics provided by PwC.
The goal was to build a roadmap for sustainable enterprise architecture transformation based on the Viega project. To ensure this is supported by data, LeanIX have created a new ESG Fact Sheet type within the EAM, so ESG data can be sourced and stored.
These Fact Sheets can then be collated into an ESG Capability Map, where ESG data can be analyzed and transformation projects created. The ESG Capability Map will soon be available to LeanIX users in order to guide their own ESG and Twin Transformations.
The LeanIX ESG Capability Map
Defining a Twin Transformation project within the LeanIX Enterprise Architecture Management (EAM) platform takes just four steps:
1 Strategize And Visualize Your Initiatives In The ESG Capability Map
2 Plan Twin Transitions In The LeanIX EAM
3 Create An ESG Capability Fact Sheet To Collect Sustainability Data
4 Track And Analyze Your Progress
Learn More About Sustainable Enterprise Architecture
To support CIOs in incorporating environmental, social, and governance (ESG) into their digital transformations, PwC has created a whitepaper summarizing the methodology of the project and the learnings for Twin Transformations.
To learn more about our ESG partnership with PwC and what the LeanIX ESG Capability Map can do for you, download PwC's whitepaper from their site: