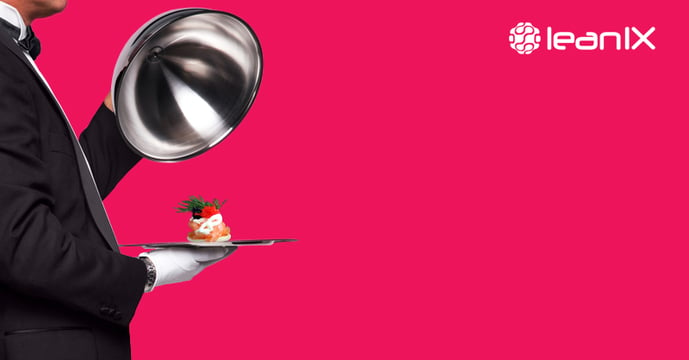 This week examines the drivers behind the growing interest for Kubernetes for data science and machine learning applications, why CIOs are ignoring blockchain, and the issues in Enterprise Of Things (EoT)'s security. Learn why EAs are integral in digital transformation success, and read the top 10 must-read DevOps books of 2018 in the Technology section below.
What happened this week in the EA world? Jump right in:
I - ENTERPRISE ARCHITECTURE NEWS
CIOs Must Use EAs to Be Successful in Their Digital Transformations
Forrester has identified three EA trends that can help CIOs and IT organizations improve their transformational efforts. Each trend is broadening the scope of EA and requires CIOs to develop new ways of thinking about enterprise architecture and its value. Click here to learn the three trends.
Understanding the Benefits of a Multi-Cloud Strategy
Specifically, IDC predicted in its IDC FutureScape: Worldwide Cloud 2017 Predictions that more than 85% of enterprise IT organizations will commit to multi-cloud architectures by 2018. And, the drivers behind the trend are crystal clear. Benefits, such as avoiding vendor lock-in, cost savings, performance optimization, a lowered risk of DDoS attacks, as well as improved reliability, are all critical as businesses jockey for position in today's new digital economy. Read the full article here.


II - TRENDS
The Rocky Road to Blockchain: Why Most CIOs Are Still Ignoring It
Results from the 2018 Gartner CIO Agenda Survey are in, and for blockchain the numbers are stark. Despite its popularity as a news item, only 1 percent of responding CIOs indicate any kind of blockchain adoption, and only 8 percent of CIOs are in short-term planning and pilot execution of the technology. Additionally, 77 percent of responding CIOs say their enterprise has no interest in blockchain and/or no action planned to investigate or develop it. Click here to read the sobering report.

The Enterprise of Thing's Troubling Lack of Security
Enterprise deployment of IoT devices brings a unique requirement to enterprise security that is distinct from normal end points and data centers. When it comes to security and manageability, Enterprise of Things (EoT) devices must have far more stringent requirements than consumer IoT devices, which often have virtually no built-in security. Indeed, enterprise use of consumer-grade IoT is highly risky. Click here to learn the three strategies to address it.
III - TECHNOLOGY
Kubernetes for Data Science and Machine Learning Applications: Benefits
Theres a rapid uptick in interest in using Kubernetes for data science and machine learning applications. But what is the driver behind the growing interest? Terry Shea of Kublr explains why you shouldn't avoid Kubernetes if you have machine learning and data science projects in this riveting article.

Top 10 DevOps Must-Read Books of 2018
While the DevOps movement began in 2009, there are still a lot of questions about what DevOps means, how it's done, and what the tangible benefits of DevOps are. As DevOps practices look different in every company, there are no one-size-fits-all frameworks. Thoroughly covering DevOps and its implications requires reading numerous books on the subject. Click here for the top 10 DevOps Must-Read Books of 2018.

IV - RELATED NEWS
BrainQ Raises $5.3m to Treat Neurological Disorders with the Help of AI
BrainQ, an Israel-based startup that aims to help stroke victims and those with spinal cord injuries treat their injuries with the help of a personalized electromagnetic treatment protocol, today announced that it has raised a $5.3 million funding round on top of the $3.5 million the company previously raised. Click here to learn more.

AnyDesk Scores €6.5m for Its Remote Desktop Software
AnyDesk, a Stuttgart-based startup that offers remote desktop software powered by a bespoke video codec, has scored €6.5 million in Series A funding. Leading the round is EQT Ventures, with participation from angel investors, including Chris Hitchen, and previous backer Andreas Burike. Click here to learn more.
That was the week in a nutshell; let's see what next week brings!