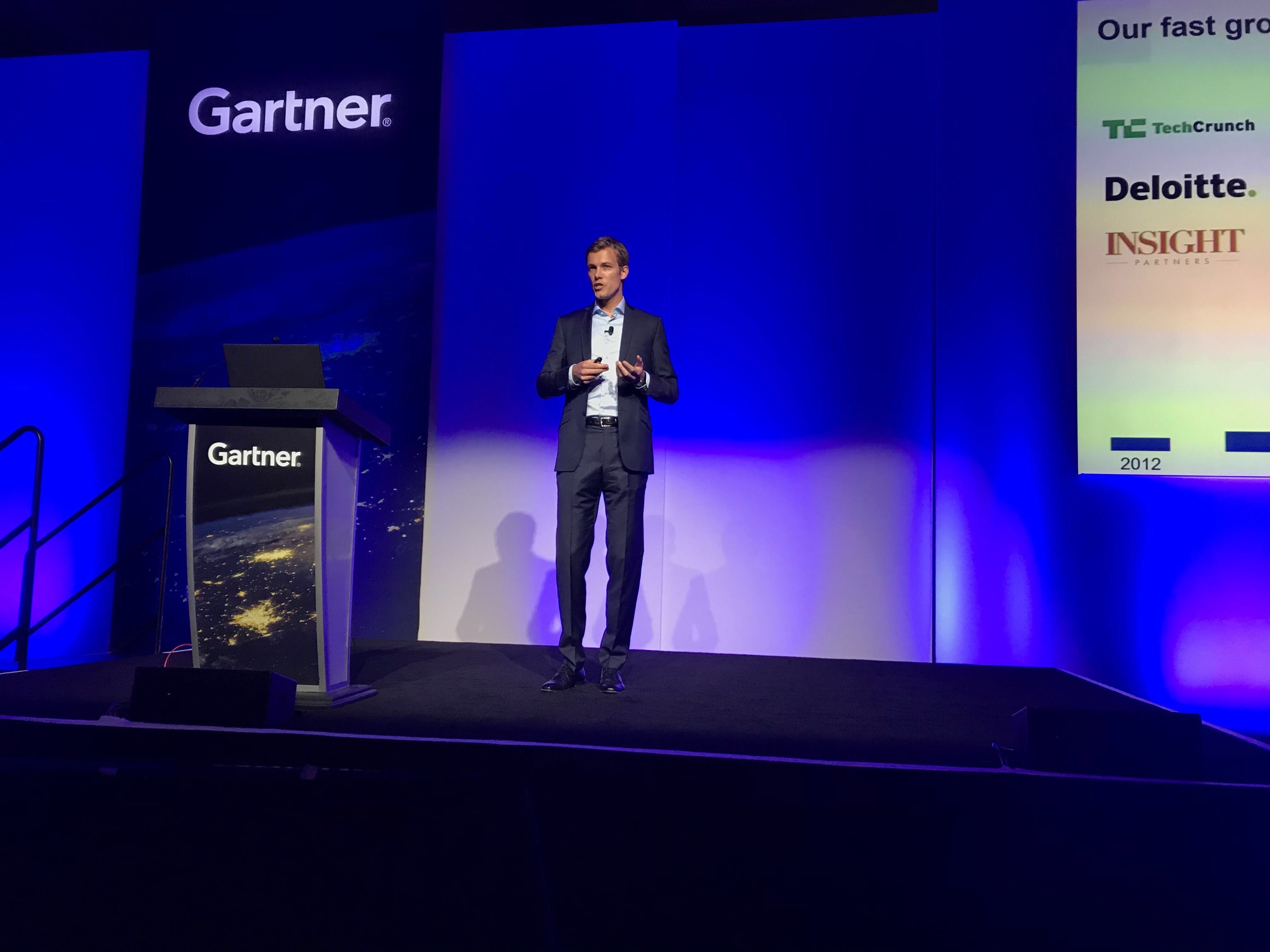 Presentation highlights from Gartner's 2019 Enterprise Architecture & Technology Innovation Summit
Gartner's 2019 Enterprise Architecture & Technology Innovation Summit was a perfect showcase for André Christ, CEO of LeanIX, to share his perspectives on the new ways in which Enterprise Architects can satisfy the demands of modern businesses.
Before a crowd of industry peers, Christ delivered a presentation entitled "From Models to Data: The Rise of Data-Driven Architecture" to discuss why IT Architectures must be designed and maintained using tools that can deliver tangible, fact-based solutions to business strategists—a necessity, he explained, resulting from the increasingly indistinguishable worlds of IT and Business wherein Enterprise Architects are intermediaries.
Yet for IT professionals to engineer enterprise-grade systems that actually match the expectations of their counterparts, a dynamic communication platform is needed—one optimized equally for technical and business stakeholders—that can incorporate Application data, as shown in real-time and prepared by extensive participants, to anchor discussions in data-based realities.
"A relationship between IT and Business can't truly be understood using Excel or with traditional modeling tools," said Christ. "Complex questions must be answered with data maintained from a single source-of-truth and using the knowledge of an entire enterprise. Not just the Architects."
And with this in mind, he identified three categories of benefits to consider when adopting a modern Enterprise Architecture tool:
1. To democratize EA
"Ensure that the tool is intuitive and easy to use…"

"Provides output that is easily consumable and relevant to many stakeholders…"
2. To integrate ecosystems
"Capable of easily importing and connecting with external data…"

"Integrates with other systems (e.g., ServiceNow)…"
3. To accelerate decisions
"Enables easy impact analysis across people, processes, systems

and capabilities…"

"Offers high-quality and out-of-the-box reports…"
Christ's presentation echoed many central topics of the Gartner Summit itself, namely the pressures on Enterprise Architects to correctly hand-pick and manage the integration of new digital platforms and workplace technologies. Of note, his belief in mobilizing as many sensible personnel as possible to assist in the assembly and maintenance of sprawling IT Portfolios was completely in tune to the message of fellow presenter Jake Knapp, a New York Times best-selling technology author, who gave a keynote speech on leveraging new insights from diverse representatives in order to generate innovation.
Knapp, who helped build products like Gmail and created the Design Sprint method, is an expert in collaborative working processes. And following his talk, LeanIX representatives like Christ took to the conference floors to show the world's Enterprise Architecture Community how their unlimited user, SaaS-based EA Management tool has grown since last year's summit to help its 180+ enterprise clients innovate in collectivized ways.
And we can give you and your company a personalized demonstration of everything that was shared right here: