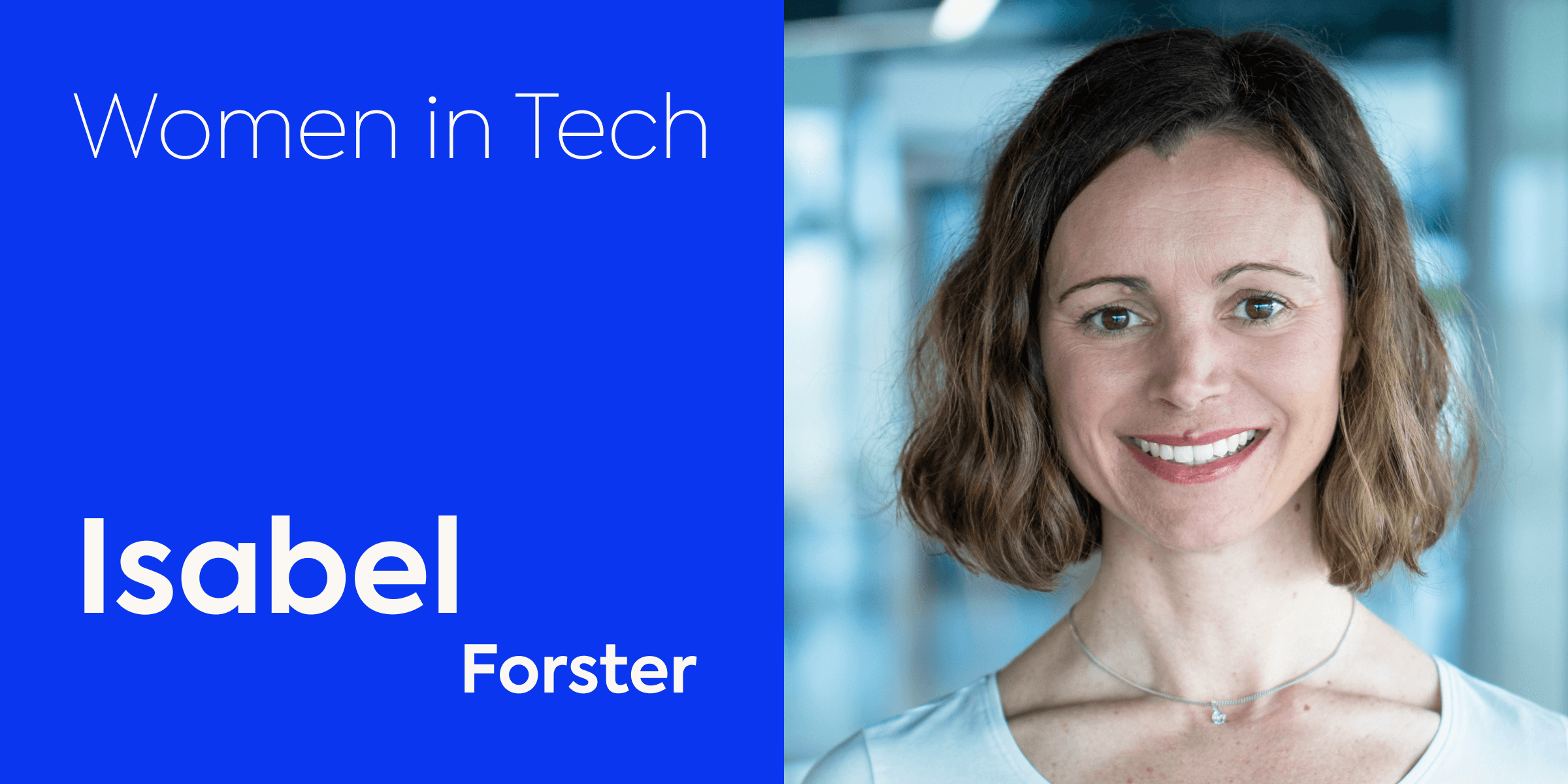 Our Women In Tech forum is an online community addressing equality in the workplace. As part of a series of interviews, Jessica Wilson, our DEI Program Manager, spoke to Isabel Förster, our Partner Manager, about her experiences.
What led you to pursue a career in tech and what challenges have you overcome?
I decided to pursue a career in tech because I was looking for a more flexible, diverse, and equal working environment. Many tech companies offer this type of environment with a variety of interesting roles in various areas.

The tech industry is not limited to engineering backgrounds, but offers options for many others, such as commercial or marketing experts.

I started my career in a non-tech environment. Deciding to shift my career into tech allowed me to learn about many product and engineering-related matters, which I would not have been able to learn about at my previous employers.

Do you think diversity and inclusion has improved in tech over the last few years?
I do believe DEI awareness has increased in recent years through more structured programs and approaches in companies addressing this subject, as well as through media and general word-of-mouth.

At the same time, organizations, governments, and society as a whole still need to take action and execute on many of the DEI issues.

A classical example is having more people who identify as female in leadership positions. The discussion usually circles around whether a mandatory quota is necessary or not.

In any case, the percentage of female leaders is still way lower than male leaders, including in the tech industry.

Do you think the rise of remote and hybrid working has helped improve inclusion?
The rise of remote and hybrid working has highly impacted and improved inclusion in the workplace. I truly believe we have entered a new era of work.

This comes with many benefits, such as being more flexible to accommodate family and work life. Another benefit is having a larger talent pool for companies and a larger pool of employers for workers to choose from.

These effects lead to a more diverse workforce and inclusive work culture.

What's the best piece of advice you've received about working in tech?
One of the best pieces of advice I have received and try to keep in mind is related to thinking in terms of creating an MVP (minimum viable product): That means rather than investing a lot of time to create a perfect product from the beginning, consider starting with a MVP and continue to learn, adapt and improve as you go.

It helps to avoid spending too much time on something without hearing other people's feedback and ideas.

Do you feel that the responsibilities of childcare are more even now than they were?
Looking at the past 20-30 years, we see some changes with adapted laws and regulations that, for example, allow parents to share their responsibility of childcare more evenly. In reality, in many (more traditional) working environments, it is still difficult for male parents to take over child care responsibilities by, for example, taking parental leave or reducing hours.

At the same time, child care is rare and/or expensive. As a consequence, mothers take longer parental leaves, return to work part-time more often and earn less than their male co-workers, which ultimately leads to an increased gender-pay gap.

There are certainly many measures that can be taken to improve on this situation. On the one hand, general acceptance and appreciation for the work parents do in raising children needs to increase.

On the other hand, there are concrete measures, like increasing the amount of child care spots. This is something that all companies can contribute to by establishing their own day-care centers that employees can send their children to.

What is the biggest change you'd like to see in the tech industry to support women?
As a working mother, I would like to see a more-open dialogue about having children and a career. That includes discussions on how a long-term career path can look like, including a child break.

This means having clear guidelines and best practices around flexible working models, job-sharing frameworks, promotions, etc, in place. The ultimate question should be how to integrate motherhood and career for women.

Companies, as well as society, should support women in that process, as they depend on women in the workforce now and will continue to do so in the future.
If you'd like to join our Women In Tech forum, you can request access to the community on our site: