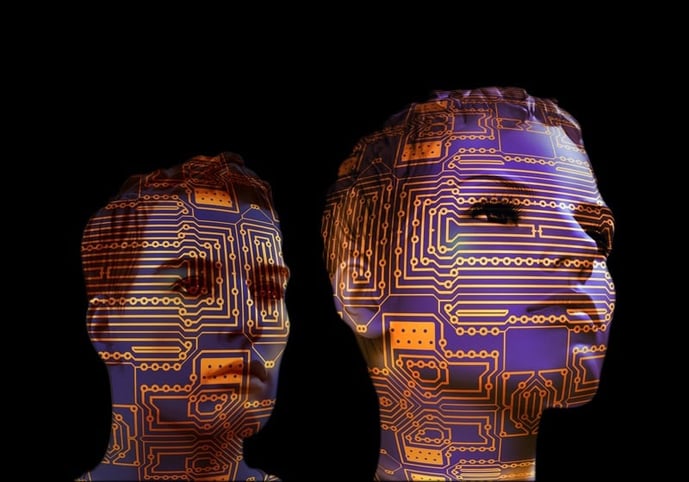 A study conducted by LeanIX and "Rethink IT! Europe" surveyed 146 IT experts about Artificial Intelligence (AI). The focus was on the implementation of AI, the resulting benefits and the hurdles you have to overcome before AI can be used by companies.
Artificial Intelligence: Straight out of the Cloud
According to the study, 11 percent of the surveyed companies already use AI, while over half (56%) of the IT decision-makers have already evaluated the usefulness of AI and have tested first prototypes. In terms of AI as a service (AIaaS) the result is surprising. The majority (57%) say they have not used AIaaS yet. 17 percent have the intention to use AIaaS, but are not doing so now. The result is surprising - not only because of the contrast of the actual use of AI. AIaaS has the potential to become a delivery model that allows rapid, cost-saving experimentation with AI rather than being dependent on having many AI experts inhouse, that are currently lacking everywhere. Nearly one-sixth of the respondents said that they use AIaaS offerings - but which areas is the software for?
Intelligence meets automation
According to the study, one-third of respondents use AI-cloud-solutions in customer service. AIaaS enables companies in the age of digital transformation to automate routine processes - which offers many advantages, especially in customer service. One-fifth of the AIaaS users said they had used the cloud service in "production". The Accounting & Finance department come in third place. The last place goes to sales, logistics and marketing.

But what about the future? Similar. LeanIX and Rethink! were not only interested in the current situation, but also in which areas the cloud solution will be used in the future. The answers reflect the present situation: customer service (37%) comes in first, the 2nd place goes to production (7%) and place 3 with 11 percent is Finance & Accounting.
AIaaS programs enable intelligent handling of errors and relieve employees off redundant work processes.
The best or the worst – this is the question
There is still a lot of scepticism about the progress of AI. There is still no clear tendency whether AI is the best or the worst, as far as economy and industry are concerned. This is mainly due to the barely existing practical experience in companies. However, the IT decision-makers of the study clearly positioned themselves as advocators at 82 percent. They believe that AI is a promising development from which companies can benefit. A quarter of respondents are worried that their workplace will be replaced by a machine, and another 14 percent said they fear the uncontrollability of AI machines. Nevertheless, a future without AI can not be stopped.