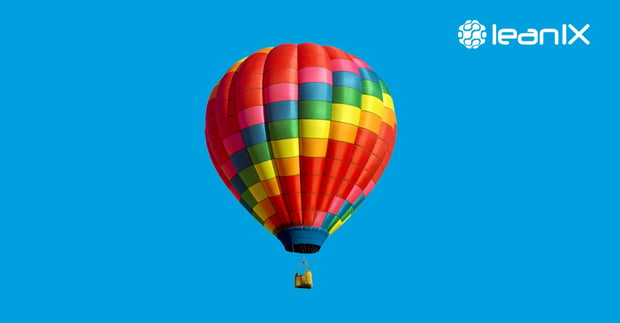 As enterprises warm up to cloud computing, they generally opt for hybrid cloud architecture. A hybrid cloud is an integrated cloud service utilizing both private and public clouds to perform distinct functions within the same organization.
By using both private and public cloud services, enterprises are allowed to allocate their data, applications, and other resources to either its dedicated private cloud or to third-party public cloud infrastructures such as Amazon AWS, Windows Azure, Google Compute Engine, etc.

Hybrid cloud architecture also allows the balance between the differing demands of infrastructure and enterprise business. Since hybrid cloud infrastructure uses technology already on hand, it assures business leaders of using familiar products while slowly migrating into new territory. It also ensures a return on investment for current technology systems. Gartner analysts believe that by 2020 a "no-cloud" policy will be just as rare as a "no-internet" policy is today.

Cloud computing helps organizations achieve a wide range of business goals, including speed, productivity, readiness, reliability, security, and cost reduction. Enterprises are a bit slower than smaller, younger companies to adopt a full cloud model, but there are significant benefits and very few drawbacks of adapting to private cloud services.


Benefits and drawbacks of private cloud services
Increased security benefits
The illusion if insecurity in the cloud has been refuted numerous times. As previously mentioned, experienced cloud computing providers have the resources and tools to handle and potential combat data breaches and other perceived risks in the cloud.
Third party support
If something goes awry, the provider has to ensure the problem is addressed and promptly fixed.
Skilled assistance
The staff making up the cloud computing infrastructure are highly qualified in security, ongoing maintenance, and standards governance. Using third-party experts frees up time for your team to focus on their prospective skill areas. When opting for a personal cloud, this expertise isn't a given. Your company would have to hire new people and spend a great deal of time and money to train in-house cloud experts.


Cost savings
Many studies and TCO analysis outline the great savings potential of converting to 100% cloud usage. Companies from SMB size to enterprise particularly have an incentive to convert to full cloud usage as they tend to have large datasets.


Disadvantages
Security Apprehensions
In a world where security breaches at large corporations dominate the headlines, the ambiguity that surrounds cloud computing can make securing the enterprise seem daunting. Concerns about security are one of the primary reasons why businesses consider bringing their cloud infrastructure in-house.


Upfront cost
Migrating large datasets into the cloud could potentially have a significant upfront cost. Your company will also be liable to pay for as much space as is being used. If you were to go down the route of a personal cloud, you would be able to keep your on-going costs to a minimum, although the upfront expenses will likely be high. Also, with third-party computing, your company will need to pay for more space in any event that you run out.

Hybrid stacks from the Big 3 IaaS providers:
Google:
Google is constantly expanding their range of options for on-premise private clouds. The OpenStack private cloud OS is in use by 50 percent of the Fortune 100 and supports 5 million cores of computing power. By forming strong integration like with Nutanix, Google enables a unified full-stack cloud infrastructure.
Microsoft:
Microsoft is also committed to delivering consistent hyperconverged hybrid cloud platforms for enterprises. Their long-awaited Azure Stack private cloud suite offers an increase in development speed, DevOps tools, and open source components to allow enterprises to adapt to the cloud on their own terms.
Amazon Web Services:
Amazon offers a broad set of hybrid capabilities to make it easy for enterprises to ease into the cloud seamlessly. Hyper-converged infrastructure supported by containers, and strategic partnerships with longtime leaders in on-premises platform providers such as VMware, Intel, Microsoft, SAP, etc., allows enterprises to run your existing enterprise applications on AWS with full support and high performance.

Enterprises with any apprehension of going full-cloud computing will always have a choice of hybrid cloud architecture, supported by the major 3 IaaS service providers.