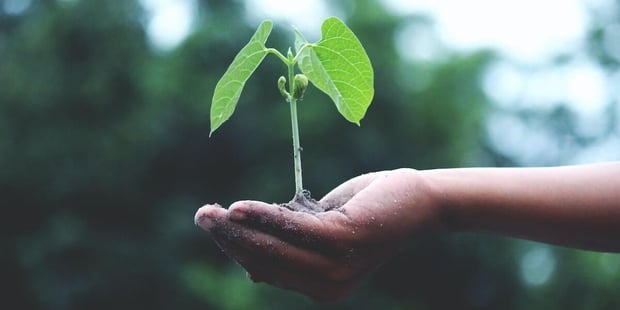 Assessing the maturity of your enterprise architecture practice by comparing it to a proven enterprise architecture maturity model is a critical step in the development of your EA capabilities. Let's explore the five levels of EA maturity according to LeanIX's maturity and discuss how you can grow through them.
Enterprise architecture maturity assessment models are key for benchmarking your EA function and creating a roadmap to develop it. By understanding the differences between a mature enterprise architecture (EA) practice and your current state, you can learn what you need to do to grow.
There are many EA maturity assessment models out there. To simplify things for you, we've built a free EA maturity assessment tool to help you discover your maturity level:
To understand the results of the assessment, let's look over the five levels of EA maturity–as defined under the TOGAF standard–and how you can master your enterprise architecture function.
What Is An EA Maturity Assessment Model?
The industry standard for maturity assessments can be found in The Open Group Architecture Forum's (TOGAF) Architecture Maturity Models.
The TOGAF Maturity Model rates an organization's maturity across nine categories, then uses this score to place the company on one of five maturity levels, from "informal" to "measured." The nine scoring categories are:
Architecture process
Architecture development
Business linkage
Senior management involvement
Operating unit participation
Architecture communication
IT security
Architecture governance
IT investment and acquisition strategy
TOGAF offers various different methodologies for scoring according to these categories, but you can obtain a benchmark using our EA Maturity Assessment tool. To give you a better idea of what your result means, check out this on-demand webinar:
In the meantime, let's see what an organization looks like at each of the five developmental stages. Comparing your current state to level five should show you what needs to change for you to optimize your enterprise architecture capabilities.
EA Maturity Step 1: Informal
Enterprise Architecture Is A Vision
Step one in The Open Group enterprise architecture maturity model is where most organizations find themselves today. Enterprise architecture (EA) at this stage is more a vaguely understood concept with a few keen advocates than a formal business function.
At this stage, enterprise architecture, information management, and security processes are informal, undocumented, and only used in specific cases, rather than as a standard approach adopted by the business as a whole. Any enterprise architecture success is entirely due to individual effort.
Since there is no overarching enterprise architecture governance, efforts are aligned to individual goals, rather than business strategy. Equally, enterprise architects aren't informed or consulted regarding strategic changes or requirements.
EA Maturity Step 2: Developing
Enterprise Architecture Is In Progress
The second level in the enterprise architecture (EA) maturity model usually comes about when a company takes steps formalize EA processes. The first step will often be outlining enterprise architecture workflows and documentation requirements.
A vision for the target EA state will be articulated and even sponsored by leadership. Yet, the project remains in the planning stages.
This is the time when roles are allocated and transformation is started, but work is just getting underway. This is a step in the right direction, but progress will stall without clear planning.
You may feel like you're lagging behind at this stage, but taking your time here and preparing for your enterprise architecture transformation will make the difference later. Proper planning prevents poor performance.
EA Maturity Step 3: Defined
Enterprise Architecture Is A Completed Project
Getting to stage three of the enterprise architecture maturity model is an achievement that many organizations never reach. This is the stage where your organization's enterprise architecture is fully understood, documented, and communicated.
The journey between step two and three is the longest between any two stages, and success here means you have successfully implemented enterprise architecture in your company. Here, you have a roadmap to your target state, leadership support, stakeholder buy-in, budget, and momentum.
If you've reached this stage, you are ready for a transformation and have a good chance of success. Yet, enterprise architecture is not just about a one-off transformation, and you need to go further to avoid returning to a previous stage in the long term.
EA Maturity Step 4: Managed
Enterprise Architecture Is An Ongoing Function
Enterprise architecture (EA) is about more than just a one-off digital transformation. EA necessitates the adoption of a culture of continuous transformation, optimization, and agility.
Stage three of the enterprise architecture maturity model is where your organization has moved beyond enabling a single transformation. Instead, it has reached a point where EA is a permanent function of your business, with key performance indicators (KPIs) and measures to ensure continued optimization and support for future transformation.
Enterprise architecture is fully documented and updated regularly. Documentation will also contain quality metrics with performance logged against them.
Now, your enterprise architects are working with leadership to ensure EA aligns with business strategies. Architects are also supervising all IT procurement and investment activities.
Still, your enterprise architecture capabilities are not perfect, and can be iterated on in the future. The next stage is setting a framework in place for continuous improvement.
EA Maturity Step 5: Measured
Enterprise Architecture Is Continuously Improving
At the final level of the enterprise architecture (EA) maturity model, your EA function is now so embedded that it has become standard operating procedure. Congratulations! You have enterprise architecture capabilities that are self-sustaining. But, could they be better? Could they do more?
Think of it like onboarding an employee. At the start, you're working to get them through a probation period, but once they are, you can start thinking about their development.
Governance is in place for all your EA functions and you're actively taking feedback from stakeholders about performance. At this stage, you can compare your results to previous achievements and target for the future.
At this point, you have full control of the IT landscape, and are constantly identifying issues and inefficiencies for remediation. Your organization is now agile, efficient, and effective, and will only get more so over time.
Plotting Your Roadmap To Maturity
Now you've understood the five stages of the enterprise architecture (EA) maturity model, you may have an instant intuition about which stage you're at. This can offer a quick and easy roadmap to success.
Simply compare your current state to the steps ahead of you. It may be tempting to jump ahead to stage five, but the maturity model is a journey and you need to gradually move up the steps.
Take Otis, for example, the world's leading company for elevator and escalator manufacturing, installation, and service. Leveraging the LeanIX EAM and our professional services teams' support, Otis were able to move through the steps to EA maturity in just a single month.
"LeanIX is the best tool for us to efficiently mature our EA capabilities, and LeanIX Professional Services is the best implementation partner to help us realize quick time-to-value."

Kevin Redding, Associate Director, Enterprise Architecture, Otis Worldwide Corporation
Learn more about Otis' transformation with LeanIX:
The LeanIX EA Maturity Test
To begin your own EA transformation, you can begin by taking our free EA maturity assessment test to find out what your maturity stage is: