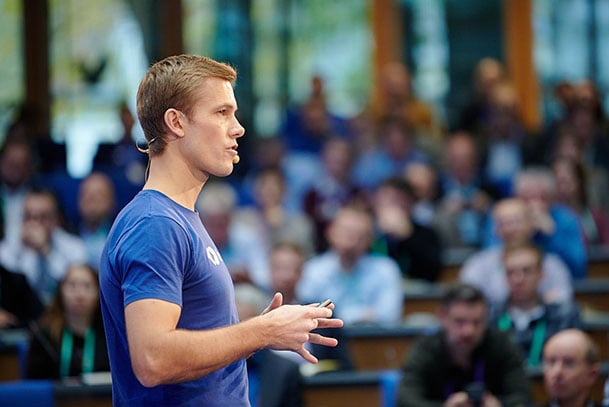 At this year's Gartner EA Summit in London LeanIX launched its brand new iPhone app. From now on, LeanIX users have the option to access their data anywhere and to receive notifications and send comments. With our app LeanIX tapped into the trend of the event – during the opening keynote Gartner's Dennis Gaughan and Betsy Burton were advising IT architects and IT leaders to have new perspectives on Enterprise Architecture Management. The further course of the conference confirmed our efforts to give organizations easy tools to control their digital transformation:

- A common language between internal and external stakeholders to communicate about IT and business is a prerequisite. Business Capabilities have gained more importance than business processes because they are typically more stable and easier to understand. Find out more about Business Capabilities here.

- The subject of metrics is becoming more and more important. The keynote mentioned "Making sense of information governance", an aggregated view as well as business and technical information in the right context, e.g. to reliably classify the risk associated with an application.
Michael Blättler of MunichRe reported in his presentation about the interesting course the transformation of a company can take. Under the suitable title "From Cloud Hype to Reality - Journey into the Heart of Darkness or Departure into a Bright Future" he talked about how internal perceptions of advantages and disadvantages of cloud use had changed over the years and how MunichRe had evolved into a cloud service integrator. On this journey a lean EAM plays an important role.

Michael Blättler's presentation is available here (Flash Player needs to be enabled):