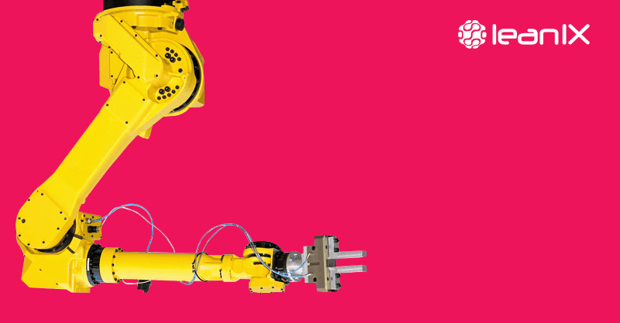 IoT blurs the boundaries between virtual and physical objects, and enable seamless connectivity between devices, machines, and humans. Among Big Data, Artificial Intelligence, Machine Learning, Enterprise Architects should have IoT on their radar. While the world finds space in their homes for smart accessories, enterprises should look into enabling new services, business models, and reducing cost through IoT.
General Electric estimates that IoT will add between $10 trillion and $15 trillion to the global GDP. IoT opportunities can be capitalized upon in many ways - but first, it is necessary to ensure that your enterprise architecture is structurally prepared for the changing network requirements IoT will bring.
In previous posts, we've highlighted the four basic architecture models for IoT devices, highlighted the role of Enterprise Architects in the IoT world, shared the nine steps to IoT security in the enterprise, and explained sensors, actuators, and devices.
In this blog post, we will explain what middleware is, and why it is needed.
What is middleware?
Middleware is software that serves as an interface between components of the IoT, making communication possible among elements that would not otherwise be capable. Often described as "software glue," middleware makes it easier for software developers to implement communication and input/output so that they can shift their focus to the specific purpose of their application.
Examples of middleware:
OpenIot

Middlewhere

FiWare
Middleware enables connection between complex programs that were not initially designed to be connected, which makes it an integral part of the supporting architecture. There are many reasons why middleware is needed to connect autonomous devices:

1. Device discovery and management.
Devices must announce their presence and the services that they provide before connecting. In this case, middleware takes the form of APIs, listing the devices, their capabilities, and services.


2. Big Data and analytics
As IoT devices collect a large amount of data from their sensors and actuators, this data must be analyzed in great detail. It is imperative to incorporate machine learning techniques into edge computing. Edge IT processing systems offer computation and data processing at the edge of the network where IoT connects the physical world to the cloud. A fundamental part of it is the seamless and robust integration between IoT and cloud; between the physical world and the world of computation.
3. Security
IoT devices have a strong integration into our personal lives. As the sales of smartwatches, smart pillows, and voice commanded shower controls accelerate, security and privacy issues should also be addressed. The middleware supporting IoT should have certain security controls, including user authentication and access control management.
4. Cloud services
As the cloud is an integral part of IoT deployment, it is imperative for IoT middleware to have the potential to run on various types of clouds.
IoT devices are reshaping how future services are going to be defined. Instead of reinventing the wheel, enterprises must take a look at pre-built middleware that provides a connection between autonomous devices.