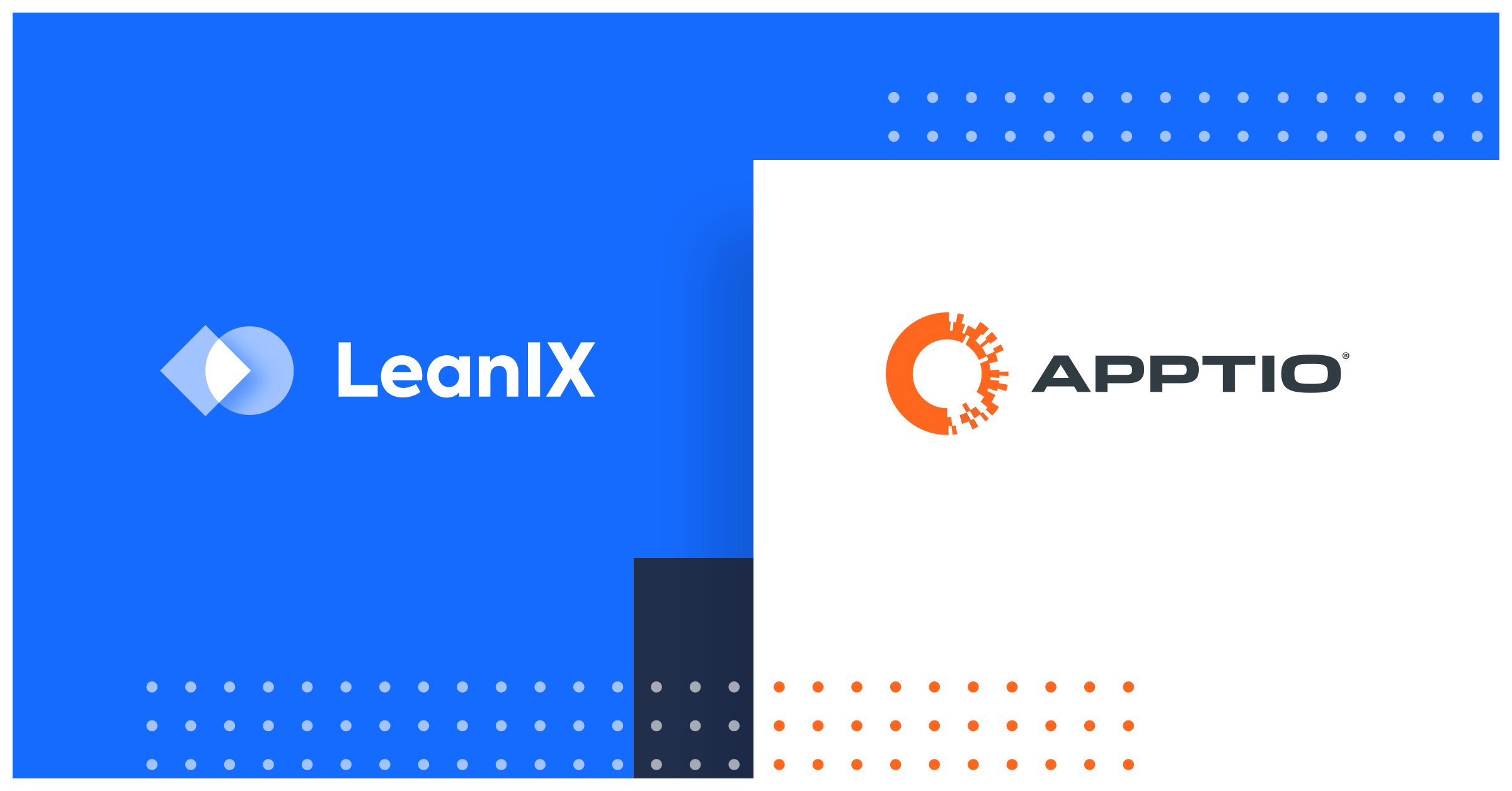 The LeanIX-Apptio Advanced Integration is available for early access for all LeanIX customers. Following its release at the EU edition of the 2020 EA Connect Days, the out-of-the-box connection between LeanIX's EA Management tool and Apptio's IT Financial Management Solution extends time-based metrics on application costs to reports and Fact Sheets throughout the LeanIX EA Suite — not just Apptio.
Notably, attributes added to LeanIX Fact Sheets through the integration relate primarily to breaking down Total Cost of Ownership (TCO). This includes the estimated full cost of applications — software, hardware, maintenance etc. — displayed according to:
Absolute number, year prior
Absolute number, year-to-date (YTD)
Budget categorization
Further, in addition to augmenting existing LeanIX reports with insights on TCO, new reports presenting contextualized insights on matters such as cost per application lifecycle are available.
Figure 1: Automated data flow between LeanIX and Apptio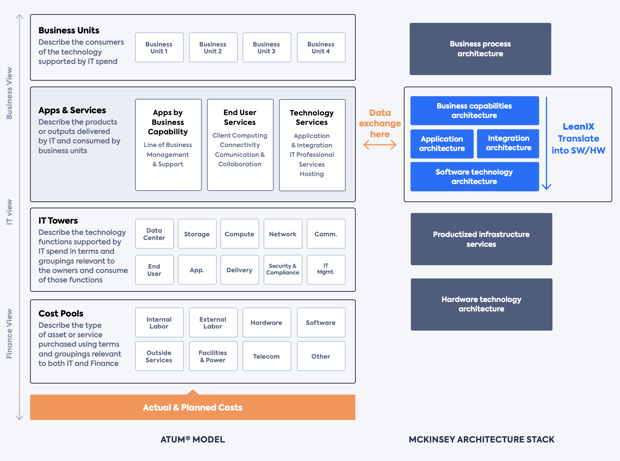 Source: LeanIX GmbH
Coming soon will also be an automated mapping to LeanIX workspaces of the terms and categories of the Apptio TBM Unified Model (ATUM) — a standarization framework built by Apptio for modeling and analyzing IT costs. Links will also be embedded to LeanIX Fact Sheets to help users access more detailed versions of the information in Apptio.
Figure 2: Automatic taxonomy mapping across platforms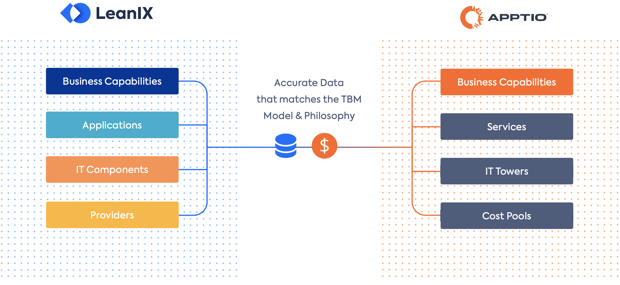 Source: LeanIX GmbH
Cloud transformation management
Cloud Transformation Management is one of the primary use cases of this Apptio-LeanIX integration. As a result of these updates, business and IT stakeholders can use their LeanIX workspaces to leverage architectural data to perform more nuanced feasibility analysis and determine:
Which applications are viable candidates to be moved to the cloud
Logical cloud migration plans encompassing application technical fit, functional fit, and cost
The overall status of cloud transformation projects
[A free guide to managing cloud transformations with LeanIX and Apptio: Download Now]
Further information
If you would like to take part in our early access program for the LeanIX-Apptio Advanced Integration, please reach out to us here: info@leanix.net. Or, if you'd first like to test the product for yourself, we can set up a customized demonstrated based on your specific needs.