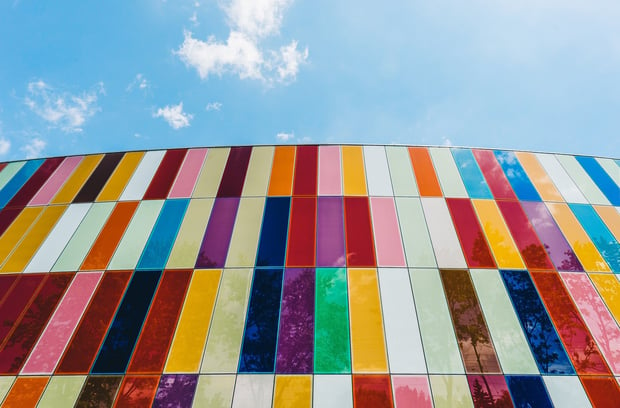 MHP, a consultancy specializing in digital solutions for the mobility and manufacturing industry, has officially joined LeanIX's ecosystem of partners. It's a move poised to help both companies — each offering complementary solutions for aligning IT and business — extend collaborative forms of enterprise architecture management (EAM) to more organizations worldwide.
As advisors on digital transformation to market leaders within two of the most dynamic yet disruptive industries, MHP's decision to offer LeanIX's SaaS-based Enterprise Architecture Suite for consultancy projects is a dual statement on the product's value and the priorities of today's most competitive businesses. Innovation is fast becoming synonymous with closely aligned IT and business models, and with the complexity of modern technologies and data regulations, platforms like LeanIX are capable of helping those throughout an enterprise engage in cooperative architectural planning and risk management.
"With MHP, you can rely on independent and holistic architectural advice as well as extensive software-focused expertise," said Gordon Hunt, Associated Partner at MHP. "The SaaS solution from LeanIX is ideally suited to meet the current requirements for lean architecture management and to make complex business-IT relationships transparent."
In particular, this clarity is used to focus IT planning on notable business concerns like the following:
How to increase flexibility in sustainable (and easily governable) ways
How to develop future business capabilities to differentiate from the competition
How to improve customer-centricity and retention at each stage of the buyer's journey
How to pivot from being a product provider to a service provider
From developing cloud-based and service-oriented platform architectures to the creation of complex application architectures, MHP is one of the few consulting groups to offer services across all architecture levels (i.e., application, technology, enterprise, data). Combining IT and business expertise, MHP's approach is a key differentiator for any business when creating truly integrated digital solutions — and it's why LeanIX CEO André Christ believes his company's end-to-end solution and flexible data model is a perfect match to its services.
"When it comes to transforming IT and business models," said Christ, "companies from the mobility and manufacturing sectors face extensive challenges when reducing costs, managing risks, and driving innovation. The combination of LeanIX and MHP offers these companies a holistic approach to mastering these challenges and expanding their competitiveness."
MHP – A Porsche Company – is a global player operating from its headquarters in Ludwigsburg, Germany, and with a total of 16 offices worldwide. A complete list of its services and strategies can be found on the company website here.
---
For more on how LeanIX and MHP became partners, please take a look at the LeanIX Partner Program here!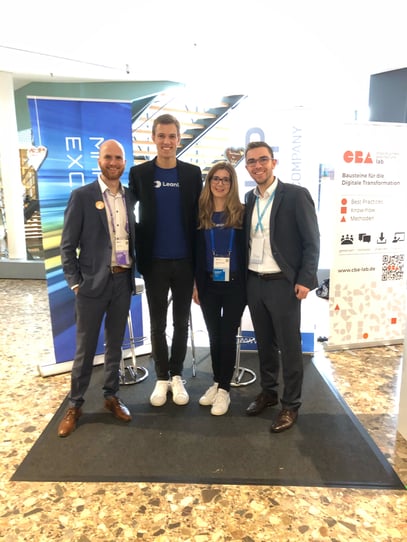 MHP and LeanIX at the 2019 EA Connect Days in Bonn, Germany.
LeanIX offers a Software-as-a-Service (SaaS) application for driving Enterprise Architecture and Cloud Governance, enabling companies to accelerate their IT transformation. From on-premises to cloud native and microservices, architecture teams using LeanIX have the power to strategically support their business and take decisions faster. More than 250 global brands including Volkswagen, adidas, Bosch, DHL, Santander, Atlassian, and Zalando rely on LeanIX to improve transparency, visibility, and drive real-time efficiencies. LeanIX addresses IT's critical need to ensure high-quality, real-time data is accessible to stakeholders whenever needed. Use cases include Cloud Governance, Application Portfolio Management, and Technology Risk Management. LeanIX was founded in 2012 by Jörg Beyer and André Christ. The company is headquartered in Bonn, Germany, with U.S. headquarters in Boston, Massachusetts.