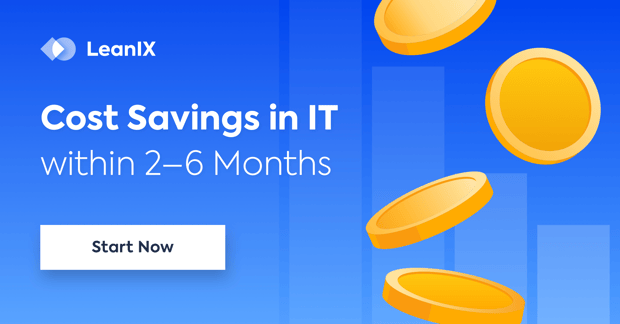 Business leaders don't need another reminder about how seriously COVID-19 is disrupting global markets and their daily work. At LeanIX, we also know what's at stake, and it's our goal to make it easier for you and your co-workers to leverage the collaborative functionality of our tools to save costs and improve business continuity — just like what we've already done for Canada's Yukon Government and hospitals across Europe.
Starting today and lasting until June 30th, we're officially offering new customers a special promotion for our SaaS-based EA Management tool. This promotion includes flexible payment terms plus our commitment (and considerable experience) in rapid customer onboarding.
Why are we doing this?
We're doing this because we know what difference transparency into IT landscapes can make when orchestrating drastic changes to enterprises. Emergency or not, the first step to a remote-first business is an efficient and well-performing IT infrastructure — and thankfully the methodologies and frameworks of enterprise architecture, a discipline with decades' worth of best practices devoted to the subject of business continuity, are easier than ever to implement thanks to our tool.
For more information on this promotion, please reach out to us at info@leanix.net. As well, we have plenty of downloadable materials to help you cut through the noise and decide for yourself whether LeanIX might be of assistance right now.