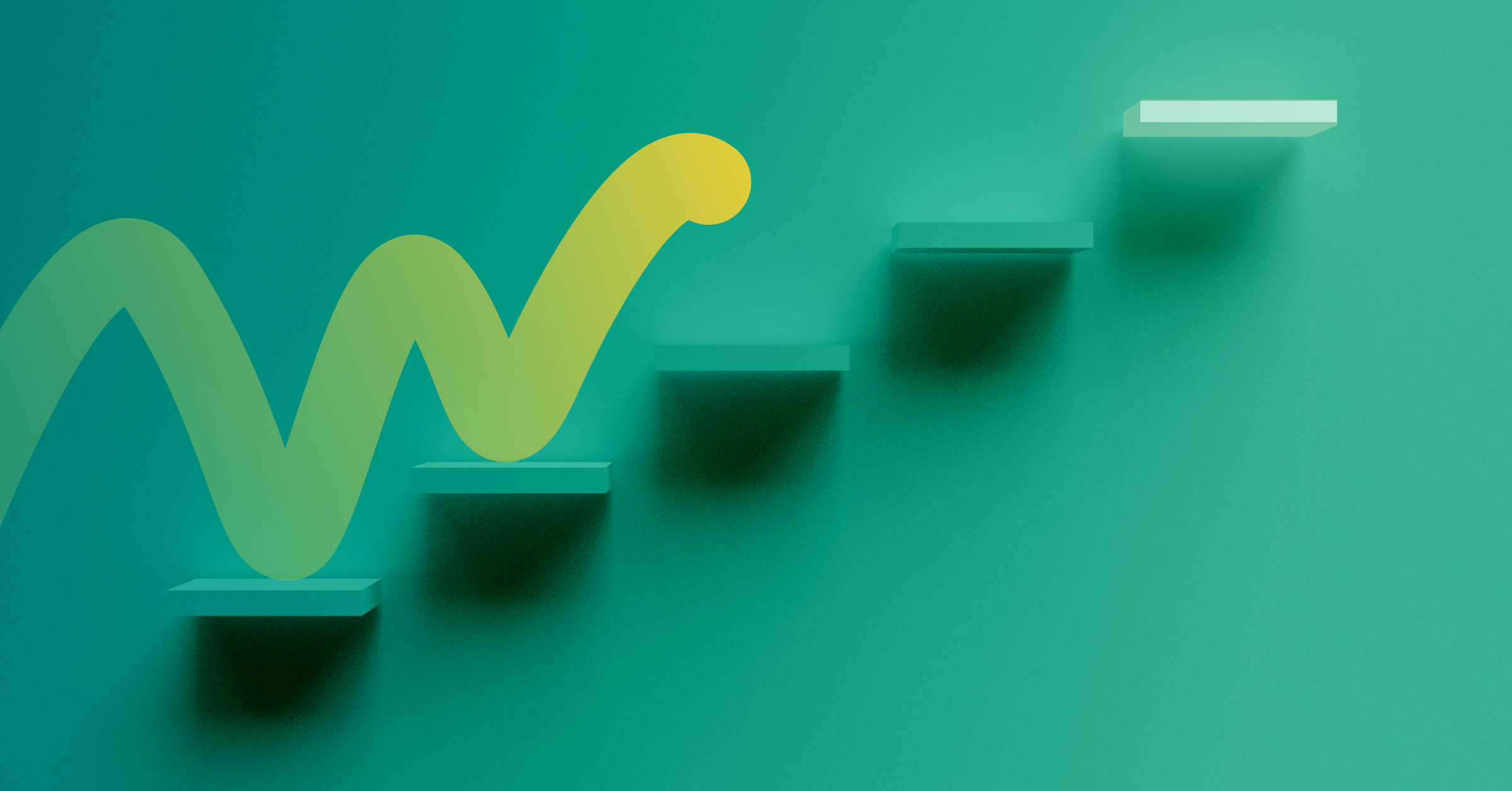 RICEFW can form a step-by-step guide to ERP transformation. Let's explore how remembering this acronym can ensure you don't miss anything during your migration.
RICEFW is a useful acronym to remember when working with an enterprise resource planning (ERP) system like SAP. Yet, it can also form a step-by-step guide as to how to migrate important objects to a new ERP system like SAP S/4HANA.
In this article, we'll consider all six points of RICEFW and how it relates to an ERP transformation process. If you need more help with your ERP transformation, download our free whitepaper:
Let's look at what RICEFW is and how it relates to ERP transformation:
What Is The RICEFW Methodology?
RICEFW is a useful acronym to remind developers of the different types of objects included in SAP systems that need to be considered in any enterprise resource planning (ERP) system. Yet, it is also a useful reminder of items that need to be migrated during an ERP transformation.
Mapping each of these six items allows you to perform the standard TIME methodology for transformation. For each items you can consider whether to tolerate, invest in, migrate, or eliminate the item.
Let's consider each item in the RICEFW list, the details of how to migrate it, and how LeanIX can help:
RICEFW: Reports
Reports under RICEFW are the lifeblood of any enterprise resource planning (ERP) system. These executable programs read relevant data from across your ERP system and present it back to you in a digestible format.
The good news is that SAP S/4HANA has significantly democratized reporting. All users can now run self-service reports directly on your ERP system in real-time. This makes strategic decision-making simple at any level.
Users can access advanced reporting tools from the new SAP Fiori store through self-service. This leaves your time free to concentrate on mission-critical and technically complex reports.
The bad news is that your legacy reports from previous, ERP Central Component (ECC) systems may no longer be compatible once you've moved to the new S/4HANA system. This will require a degree of change management.
You will need to identify the reports that align to your essential business capabilities and consult with your stakeholders to inform them of the change, and also to sell them on the benefits of the new reporting capabilities of S/4HANA.
The LeanIX EAM will track all your business capabilities against the tools, processes, and stakeholders that own them. This will enable you to identify key stakeholders to prioritize for change management.
RICEFW: Interfaces
"Interfaces" in RICEFW are the connections between your SAP enterprise resource planning (ERP) system and other applications. Without them, your ERP system stands alone and would be largely ineffective.
Mapping your applications to your ERP system is a large part of the work and most of the challenge of an ERP transformation. That's why understanding which of your interfaces need to be updated and which need to be migrated is key for your transformation.
While some of your legacy interfaces can be migrated to SAP S/4HANA, others may be either incompatible with it, or be superseded by better integrations in the Fiori store. To optimize your ERP system's interactions with the rest of your IT landscape requires a clear understanding of both your current interface portfolio and S/4HANA's capabilities.
To make the decision on whether to retain or migrate your interfaces, you first need to catalog them all and determine their business priority. Mapping this is significantly easier when using the LeanIX EAM to log information on your business capabilities and systems.
Using the LeanIX EAM, you can track your existing landscape and prepare a roadmap for ERP transformation. You can even identify the stakeholders that you need to approach to approve the action you've decided on.
RICEFW: Conversions
Next on the list for RICEFW is data conversion, which is perhaps the biggest obstacle to any digital transformation. If your legacy data is in a format that your new enterprise resource planning (ERP) system cannot read, then you can't migrate it.
Many organizations are choosing to move all their data to a Data Lake before converting it into a universal format and filing it in a Data Warehouse, all before they begin a digital transformation. This may make future transformations far easier, but it is also a greater effort than is strictly required.
A simpler data conversion process will require careful consideration to determine what data needs to be converted and which can be deleted or archived. To do this accurately, without losing essential data, you need to know what data is in use and where it is stored.
Mapping this requires the LeanIX EAM to catalog business capabilities and track them to software and data centers. Our EAM will also allow you to roadmap your data conversions and plan your data migration.
This information and roadmap will then be available to everyone in your organization, so you can get all of your stakeholders onboard. We won't even charge you for the extra licenses.
RICEFW: Enhancements
"Enhancements" under RICEFW are the changes and additions you've made to the out-the-box setup of your enterprise resource planning (ERP) system. For example, the addition of a custom field to your screen to track essential data.
Enhancements can range from small, inconsequential changes made to suit simple preference, through to a major structural change that impacts all your users' experience. This means migrating enhancements can be anything from a waste of your time to a mission-critical step.
The LeanIX EAM allows you to track customizable data on all your applications, meaning any enhancements to your ERP systems would have been tracked. Of course, if you're not a LeanIX customer yet, you may need to do some work to find all your enhancements to your ERP.
Once logged and tracked against your business capabilities, however, you can start determining which enhancements you need to remake in SAP S/4HANA and which you can leave behind in your legacy system.
Logging that information in the LeanIX EAM will retain it for your next transformation. This means repeating enhancements in future ERP transformations will be even easier.
RICEFW: Forms
"Forms" under the RICEFW list are the document outputs from your enterprise resource planning (ERP) system. Thankfully, you won't need to work on regenerating them over again in the new system as this can be done as needed.
Forms in SAP S/4HANA, however, are improved over ERP Central Component (ECC) systems in that they are far more standardized. Different documents having a similar output makes them far more user-friendly for your team.
However, adding branding and customization to all forms, and ensuring your users know how to create new ones, will need to be part of your ERP transformation. Once again, the LeanIX EAM can track customized information on each of your ERP processes to ensure you know what teams need to create what forms.
RICEFW: Workflows
Whether it comes at the beginning or the end of the list, "workflows" are an essential part of RICEFW (or WRICEF). These automations are used to improve efficiency by removing human efforts.
Business processes from document approval to notifications can be automated using SAP S/4HANA's advanced technology. Like enhancements, these run from being handy time-savers to essential workplace functionality.
Once again, some workflows may no longer be compatible with the new version of SAP or simply no longer regularly in use, while others may be easy to lift and shift into the new system. As with all the previous items in the RICEFW list, having these workflows tracked within the LeanIX EAM makes migration simple.
LeanIX EAM Supporting Your ERP Transformation
RICEFW explains the list of items you need to migrate in the process of an enterprise resource planning (ERP) transformation. Logging all six types of item and making decisions about which items to transition and which to retire can be complex.
Tracking both the items and the decisions transparently is both vital and complex. The LeanIX EAM offers a simple interface to store and share all this information as a single source of truth to co-ordinate your ERP transformation with stakeholders and democratize the process.
By offering stakeholders scalable detail on the limitations of your current system, your target state, and the roadmap between the two, you can win buy-in from your whole team. To find out more about using LeanIX for ERP transformation, download our free whitepaper: