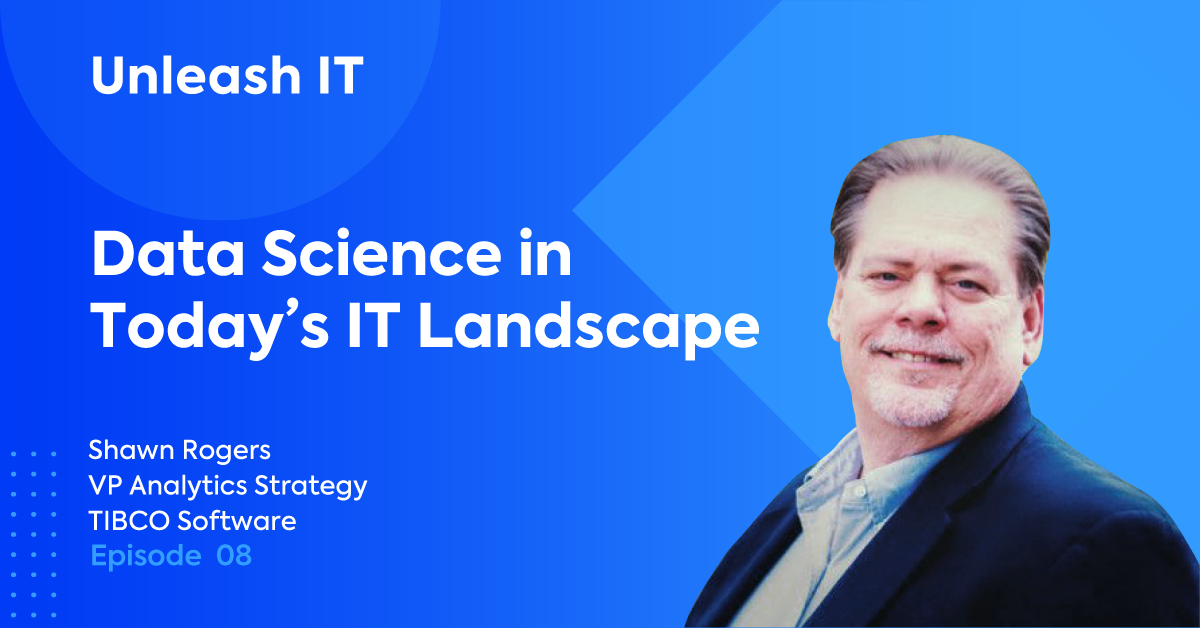 The relationship among data science, strategic IT roadmaps, and the world of enterprise architecture can be complex to say the least.
That's why we asked Shawn Rogers, VP Analytics Strategy at TIBCO Software, about what it means for EAs and the C-suite to use data for the IT landscape.
In Episode 8 of #UnleashIT, we interview Shawn about all things data science.
In this episode, you will learn about:
Why data science is the sexiest job
Signs that you need a data scientist
Data organization and archiving
How EA is driving digital transformation
Here are some key lines from the episode:
"Connecting to all your data has become paramount."
"Along walked into our enterprise environments these folks called data scientists — and they were brand new users of our data."
— Shawn Rogers
Listen to the full episode of the informative conversation below and if you like what you hear, be sure to share it on your own social networks!
To hear this interview and many more like it, subscribe to the Unleash IT Podcast on Apple Podcasts, Spotify, or our website.