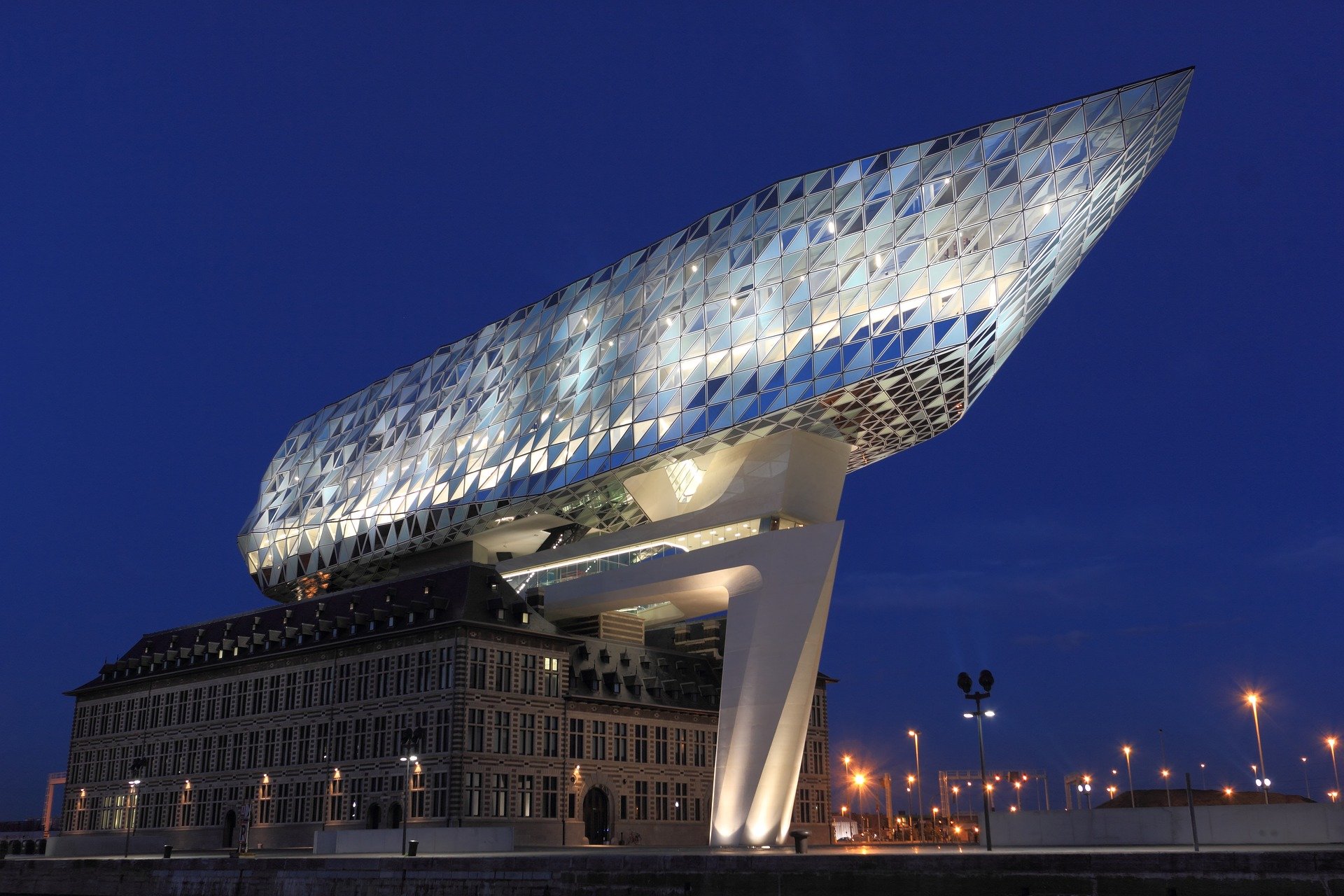 Best practices from capability experts
"Technology will only continue to accelerate as it moves from backstage to center stage, and I believe this evolution puts a premium on the technology leader's ability to act as a bridge and translator between the technology and the business world. . . technology leaders must speak in a language that is concise, compelling, and easy to understand."
So said Art Hu, Global CIO of Lenovo, in a recent podcast with Metis Strategy—a consulting firm dedicated to helping businesses across all industries better utilize digital technology.
Metis Strategy's recent white paper, "The Power of Business Capabilities", highlights the strategic value of using a capability-based approach to transform the ways IT enables its business partners and directly supports bigger-picture business strategies of organizations. Metis Strategy's approach to Business Capability Mapping is quite similar to LeanIX's own: a company's capacity for improvement can only be understood if its skills, competencies, and processes are understood in the context of its associated technology and the extent to which technology delivers business value.
The white paper presents five steps to identifying and leveraging Business Capabilities—all of which can be aligned in an organization via the LeanIX Enterprise Architecture Management Tool. If used correctly, this combination of Metis Strategy's assessment approach and LeanIX will elevate your company's Business Capabilities in a manner equally effective and sustainable.
1. Define the Capabilities
Begin by agreeing on the basics. Define your enterprise's business capabilities and the ways in which they help your company meet strategic objectives across functions and business areas. Enterprise Architects, or Business Relationship Managers, should co-operate with functional leaders to examine business processes and develop agreed-upon Business Capabilities.
LeanIX advises going for breadth rather than depth when listing Capabilities. An analysis of its top 100 customers reveals that most companies favor entering Capabilities into a two-level chart: their most critical ones at the top (level 1); the numerous corresponding processes and team-based Capabilities that underlie them on the bottom (level 2).
Note: the total number of Business Capabilities should be large enough to make meaningful distinctions between Capabilities yet not so vast so that they can't be managed effectively.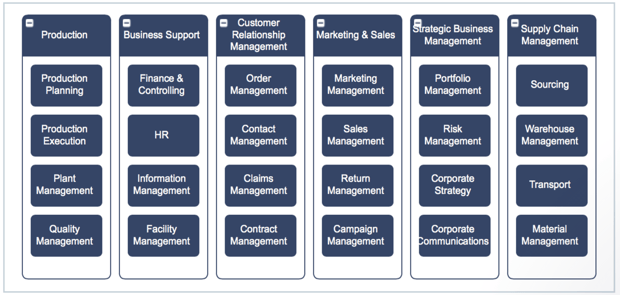 Image 1: Example of a two-level Business Capability map. Source: LeanIX
2. Segment & Prioritize
Once defined, Capabilities should be prioritized based on if they deliver strategic value or competitive advantage for the organization (read: if they are necessary for a business's success). LeanIX recommends assessing capabilities according to defined criteria, one either simple ("does this capability have importance: yes or no") or detailed (determined by customer value over financial impact). The alignment and degree of support of individual business strategies will help to understand each Capability's strategic importance.
In modern Enterprise Architecture solutions like LeanIX, customers are able to categorize applications using tags customizable to fit any assessment metric.
3. Evaluate Maturity
Even when the correct Business Capabilities are in place, their maturity may or may not be sufficient to properly advance the needs of a business. It is therefore important that the current and future maturity states of each become evaluated to see if they align to the strategic directions of that Capability over the next 12-24 months. While evaluating Capability maturities, you should similarly assess the purposes and strengths of each: is it benefitting the company as-is, or must it be altered to fit within a target architecture?
An EA Management Tool augments an IT system analysis by providing functionality during maturity assessments. Of note, a "TIME-Strategy" review (Tolerate, Invest, Migrate, Eliminate), an industry-standard rubric, can be implemented using tags to enable views of technology usage (as illustrated in the following graphic).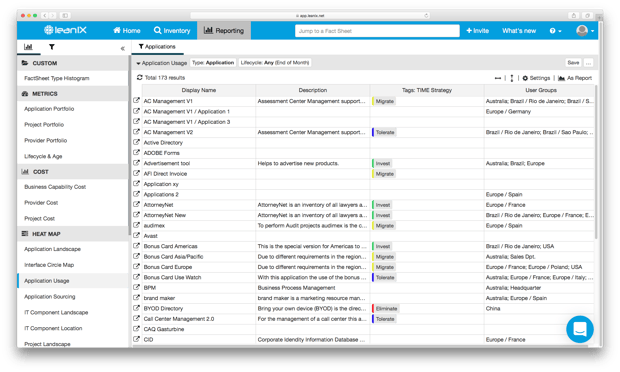 Image 2: A LeanIX "Application Usage" Report shown in table overlay with TIME-Strategy tags.
4. Define Capability Roadmaps
Alongside IT and Business stakeholders, plan courses of action—i.e., roadmaps—for how to support and/or fine-tune these Capabilities. Capability owners should be assigned to periodically revisit the capabilities, at all levels, to identify additional ways of improvement. There are many different routes to structuring roadmaps and categorizing Business Capabilities—and within LeanIX Fact Sheets, all conclusions and related information can be stored.
LeanIX Fact Sheets use design templates to fill the following grading criteria (as rated on a scale of 1 to 4):
Functional Fit (i.e., the degree of support for business capabilities or processes):
Unreasonable (1): Not enough or wrong functionality
Insufficient (2): Rudimentary functional support
Appropriate (3): Supports all major functions
Perfect (4): High number of functions available
Technical Fit (i.e., the degree in which an application aligns with technical standards):
Inappropriate (1): Replacement mandatory to satisfy the business requirements
Unreasonable (2): Replacement recommended to satisfy the business requirements
Adequate (3): Some parts of the application could be optimized
Fully appropriate (4): No change needed apart from regular maintenance
5. Continuous Improvement
Business Capabilities must continuously be cared for and evolve in pace with a business' growth to ensure opportunities for improvement are always identified and acted upon.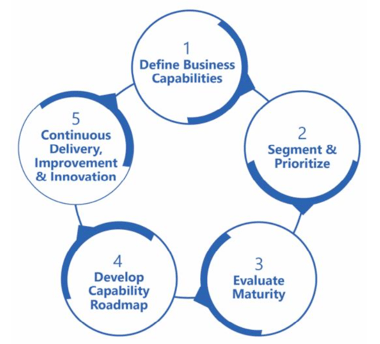 Image 3: The Metis Strategy Business Capability Development Process.
Upon defining Capabilities and the corresponding strategies for their upkeep, Capability Maps can be leveraged to advance all varieties of business and technology solutions.
The Metis Strategy White Paper outlines the following three client use cases for effectively leveraging Business Capabilities:
Use Case: Driving Capability-based strategic planning & investments
Client Example from Metis Strategy: The client IT organization had historically been viewed as an order-taker and often struggled to obtain budget considerations for new strategies.
By working side-by-side with operation heads to develop prioritized capability maps across the organization, the client was able to identify areas in greatest need of investment. The transparency allowed leaders to make knowledgeable trade-offs to generate effective investments and enhanced business value.
Use Case: Operating Model transformation from a traditional "Plan-Build-Run" model to a value-stream, or product-oriented, model.
Client Example from Metis Strategy: Metis Strategy helped the client, a leading B2B automation and manufacturing company, to switch from a project-based operating model to a capability-based structure.
As part of this transformation, strategic capabilities were prioritized across the organization, and teams were aligned to each capability, thereby simplifying portfolio and program management.
Use Case: To view all applications and technology supporting business processes to identify redundancies, gaps, and service lifecycle.
Client Example from Metis Strategy: A global healthcare technology conglomerate wished to consolidate its application portfolio but was without a comprehensive Enterprise Architecture strategy to evaluate all IT and Business capacities in the context of an overarching architectural structure. Metis Strategy helped the group build a working Business Capability Map to organize all information architecture, data governance, and application lifecycle management priorities.
The clarity provided the foundations necessary to align data flows and critical systems with business capabilities to thereafter observe the overlapping, redundant applications being used to support each. To ensure the group didn't regress, Metis Strategy leveraged LeanIX's EA Management Tool to keep track of its Business Capabilities and their associated applications.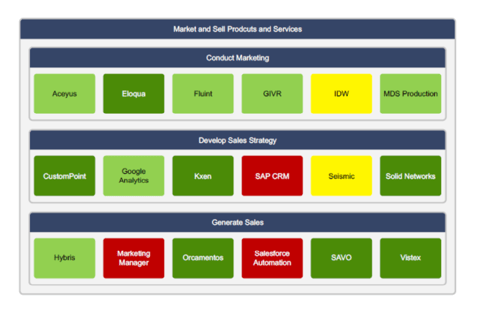 Image 4: LeanIX Capability and Application Map, as used by Metis Strategy.
If you are interested in reading the Metis Strategy white paper (The Power of Business Capabilities) or learning more about how Metis Strategy leverages Business Capabilities assessments and related disciplines to help companies in a fast-paced and increasingly competitive digital world, please contact Alex Kraus or Leila Chouai at:
Alex Kraus, VP, Washington, D.C.: alex.kraus@metisstrategy.com
Leila Chouai, Senior Associate, San Francisco, CA –leila.chouai@metisstrategy.com