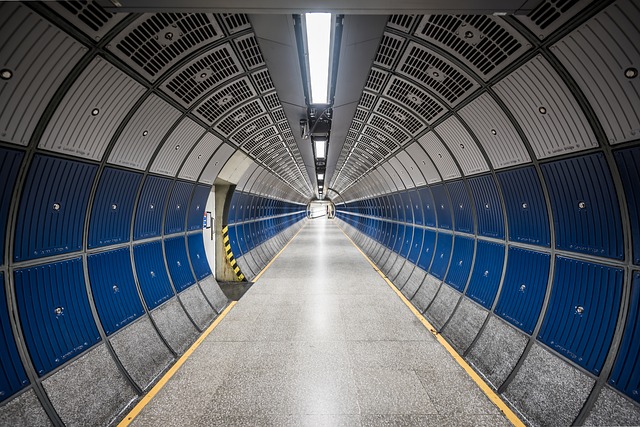 A recent study from Bain & Company puts forward a notion that modern IT architecture is built upon eight pillars and 20 constituent elements — each of which requiring a different focus depending on the industry. At the core of the study is the idea that IT capabilities can't be modernized all at once but require structured approaches that account for differentiation.
From application to core system architecture, let's explore each of these pillars in detail.
Agile Architecture
1. All parts of IT becoming equally lean and agile
The so-called "two-track IT organization" can't be the goal of the evolution of the IT architecture. This is due to today's rapidly changing customer requirements which demand short conversion cycles across the entire architecture. For this, an IT organization with multi-speed can accelerate the process. Companies with this system are in a position to act swiftly despite having a large number of legacy systems that are still running, thereby ensuring the connection to the digital competitors. The next step is for the legacy systems to follow and thus achieve a uniform high speed across the entire architecture.
Channels and End Devices
2. Frictionless changes between channels and end devices
The study authors explain that customers experience digitalization via their end devices. All interactions take place across their varied personal (home or office). By 2020, the number of possible terminal devices will grow explosively to around 35 billion. Already, there is an estimated five devices per person — from laptops to the Dash Buttons. A modern IT architecture must support all these channels and devices equally while inevitably also accepting the legacy of tomorrow.
Users expect seamless integrations whenever and wherever they interact with their devices. However, to date, only a minority of companies have been able to ensure this omni-potential capability. According to the Bain study, this figure accounts for merely 20 percent of the market, and for industries such as banking, is as high as 34 percent.
Reason being, over the past few years, credit institutions have invested heavily in recognizing customers across all channels and providing them with accurate information. As a result, every other financial institution already sees a very good integration across all channels. Changes in customer behavior/expectations has forced the banking system to deal with mobile technologies earlier than other industries
3. Mobile channels and end devices receiving priority
A "Mobile-first" motto has a very different place here. Again, in many credit institutions, customer interfaces are designed to match tablets and smartphones. Responsive design is of great importance, too, as the authentication by fingerprint within an application is becoming a common procedure.
Nonetheless, the triumph of mobile channels is by no means confined to customers. Tablet and smartphone usage is increasing internally in enterprises, especially for service technicians and for consultants. There is still a lot of catching up to be made so far as in the omnichannel is accessible to only customers.
4. Loosely-coupled systems replacing monoliths.
The all-encompassing software solutions from the 1990s are reaching their limits and their continuing implementation and maintenance is now consuming a great deal of time and money. As they expire, updates are necessary, and it is not surprising that, according to the Bain study, 71 percent of companies have begun using loosely coupled systems. By Bain's estimate, only a third of enterprises with integrated systems wish for them to be retained..
5. Microservices improving agility, stability, and scalability
A core element of why systems become loosely-coupled is to enable microservices, the practice of splitting complex applications into individual components. The advantages for doing so can be seen in terms of maintainability, agility, scalability, and availability. Currently, more than 25 percent of organizations surveyed in the study use microservices, and over the next three years, IT managers see this share rising to 92 percent. Pioneers are insurance companies, while consumer goods manufacturers maintain a rather cautious approach.
6. Software-as-a-Service accelerating innovation cycles and reducing implementation efforts
Owing significantly to its transparent provisioning and billing procedures, advances in Software-as-a-Service (SaaS) concepts is contributing to a rise in outsourcing for enterprises surveyed by Bain. It's a trend that's led the study's authors to speculate that whatever can be outsourced will be outsourced. And why not, given that SaaS almost always speeds up innovation cycles. That being said, a corollary to this topic is lifecycle management.
Application and Development Platforms
7. Focus on strategically standard platforms for applications and developments
As little complexity as possible or as much as it takes to get the job done: therein lies the contradictions and inherent challenges facing decision-makers when evaluating application and development platforms and creating frameworks for modern IT architecture. All in all, application platforms serve as a hub for the integration of applications spanning manufacturers and running their own developments.
8. Flexible, scalable platforms combined with best-of-breed applications.
An increasing number of companies are relying on such platforms to form a company-wide backbone (e.g., something that includes enough standard applications and is open to new applications at the same time). This is necessary to stand out from the competition. A better integration capability now takes precedence over even more platform functionalities. The same applies to development platforms. One also needs to integrate a variety of tools smoothly.
9. Platform-as-a-Service concepts are commonplace
Platform-as-a-Service (PaaS) solutions are replacing internal solutions at a pace set to double by 2019 and to the tune of a USD $23 billion market. With PaaS, organizations can dramatically increase efficiency in the development of new applications while removing barriers to the use of agile methods. The US bank JPMorgan Chase began a migration in 2010 to a PaaS solution to support the multiplicity of its .NET and Java applications. This was a bold move for their IT architecture but a decisive step towards becoming a fully-digitized bank. Outcomes have so far included a shortening of development times and a 45% savings in infrastructure costs.
Data
10. IT architecture creating more demanding analysis with increasing data volume
Data volumes for polled enterprises are currently increasing by 36% per year. Although the cost of storing is decreasing by around 23% every twelve months, companies are faced with a 5% increase in costs per year. In addition to this, the growing flood of data is also becoming increasingly weaker. More data warehouses plus new constructs such as data lakes are required to process unstructured data and to efficiently analyze mass data from heterogeneous sources.
11. Unstructured data requiring new technologies and architecture like data lakes.
To add to the above point, technologies are needed to store and filter information from social media or from the Internet of Things (think about Apache Hadoop, a software framework for distributed storage and processing of big data using the MapReduce programming mode). 76% of the companies participating in the study already use the high-availability file system to store large amounts of data. However, large Hadoop installations are still running in batch mode. In order to get results quickly, many companies rely on hybrid big-data infrastructures that combine Hadoop and Cassandra/Spark as a fast processing machine.
12. In-memory technology accelerating data processing
In-memory technologies such as SAP Hana are also on the rise with which structured but also complex company data can be analyzed in real-time. This means a modern, comprehensive data infrastructure is essential in addition to having loosely-coupled systems to ensure additional prerequisites like artificial intelligence (machine learning).
Infrastructure
13. Computing power available anywhere and at any time
Computing power comes like electricity via cable and arrives safely and reliably into every office and factory hall. This is of particular benefit to the large public cloud providers such as Amazon and Google. Over 60% of the participants in the study use two or more infrastructure providers (Amazon being the most used cloud; Microsoft Azure and Google Cloud follow in second place). The rapid growth of public cloud providers will be reflected in the trend and will continue in the coming years, as US companies in particular are outsourcing their entire operations. As a fun tidbit, this is exactly what the Netflix does, which today uses around 40 percent of the entire Internet bandwidth at peak times.


14. Separating from homegrown infrastructures
Regardless of the location of the servers yet another trend related to infrastructure is "Infrastructure as Code" and the possibility of configuring foundations automatically. The main reason for this is that change are faster and easier to carry out if the infrastructure is treated like software, especially in the cloud. The number of manual and therefore error-prone work steps is reduced.
The "cloudification" of infrastructures usually involves the consolidation of the existing data centres. According to the Bain study, banks are the most advanced on this issue. But even among the insurers and consumer goods manufacturers surveyed, one in two say they are working on consolidating their infrastructure.
15. Non-business critical data helping public cloud providers grow quickly
Only three years ago, most large companies hardly dared to outsource essential IT components to the cloud. In fact, as much as 85% of work was done on either real or virtual servers. By 2018, however, this share is likely to drop to about 75%, and by 2023, according to US industry analysis, self-run computing infrastructures will be reduced to the margins. All of this is to say that cloud is the infrastructure of the digital age and the the era of data centers is coming to an end.
16. Automatically-configurable infrastructures (Infrastructure-as-Code).
Another trend is up-turning the infrastructure landscape as most enterprises know it: "Infrastructure as Code" (IaaC). IaaC entails the possibility of configuring computers automatically, and one of the key reasons for doing this is so that changes can be made more quickly and easily if the infrastructure is treated like software — especially so if in the cloud. The number of manual and thus error-prone work steps decreases.
According to the Bain study, banks are the most advanced on this issue. But also the surveyed insurers and consumer goods manufacturers say that every second company is working to consolidate its infrastructure.
Security
17. Systematic cyberattacks threatening pillars of IT architecture
Cybersecurity is now one of the three most important topics on the agenda for CIOs. Even in the event of a recession, hardly one would cut the budget at this point. For good reason: Since 2009, the number of attacks has increased by 66 per cent year by year. Quality has also changed. In the face of systematic industrial pioneering, not least through secret services, professionally acting criminal organizations and an upgrade to cyber warfare, no company can afford to invest heavily in IT security. The protection requirement does not end at the factory fence. A modern IT security strategy keeps all suppliers and recipients of important company data as well as the entire value chain in view.
This makes cybersecurity an integral part of any IT architecture. It is not about the protection of the infrastructure or individual applications, but about a holistic, comprehensive concept.
18. Security-as-a-Service is gaining importance
Cyber-risks are also a central component of risk management. Pioneers already regularly check their IT security from outside and use the latest tools internally. The service idea also turns out to be a trend here. Security as a Service (SECaaS) is on the rise - increasingly out of the cloud. Thanks to SECaaS, comprehensive security checks can be made before the potentially infected data reaches the corporate network. This is a tremendous advantage especially with regard to the daily email flood in companies.

Integration
19. Web-based coupling replacing Enterprise-Service-Bus approaches
Without an efficient integration across the entire IT architecture, a companies modernization remains fragmentary. This is the only way to ensure the hoped-for seamless customer experience across the entire channel and ensure that all information is available to all users in a timely manner. The initial situation in the individual companies is very different, but there are some overarching trends. This includes the standardization of the tools as well as the departure from the traditional system integration with Enterprise-Service-Bus to a much slimmer integration using microservices, for example via message brokers. Here, there are numerous OpenSource products, among which companies can choose.
Cross-sectoral concerns are particularly given to a topic: the better integration of the legacy systems. They still control many core processes and still contain countless company-critical data. The better the systems of the last century harmonize with modern building blocks, the greater the possibilities for innovations and the less is the need for a re-start on the green field. Even old systems find their place in modern IT landscapes.
20. Best-of-breed networks from implementation partners shall replace the classic general contractor
Companies need to build new competencies for the coming change. This is the only way to master the higher requirements and to control the integration proactively. They mainly need enterprise architects, sourcing specialists and strong program managers. Cooperation with external partners also requires new approaches. Gone are the days of awarding the entire value chain to a general contractor. Instead, more and more companies are looking for the best partners with specific know-how and special competencies, similar to individual technologies. Only with a dynamic partner network can the necessary flexibility be maintained. The basic idea of the best-of-breed is transferred from the architecture to the partners.
Do you want to know more about the newest trends, such as microservices? Check out our resources section!