September 8, 2016
Startup from Bonn prevails over 1,200 international competitors
Pitch perfect - LeanIX wins "Walk the Plank - Pitch Competition" at the Pirate Summit 2016
"Helping companies to build great IT architectures" - with this pitch LeanIX won the "Walk the Plank" contest at the Pirate Summit. The technology startup, located in Bonn, convinced the prestigious jury and prevailed over 1,200 international competitors. The two founders André Christ and Jörg G. Beyer were awarded with a three-day trip to Berlin and London, where they will be able to introduce their company to other international investors.
"The Pirate Summit is a unique event for the startup scene," said LeanIX-founder and Co-CEO André Christ. "The fact that we faced such a large and strong international competition in the "Walk the Plank "-Competition and still won is very special to us and helps us in expanding our customer base and further market penetration, especially in the United States."
The winner-pitch dealt with the issue of how the digital transformation can be successfully implemented using the SaaS-solution of LeanIX. The Bonn-based company optimizes IT architectures and promotes the establishment of a modern paradigms like micro services. This approach already convinced customers such as Adidas, Axel Springer, DHL, RWE or Zalando since the start-up's establishment in 2012.
The annual Pirate Summit in Cologne is Europe's largest conference for startups in the digital industry with 1,000 visitors from over 50 countries. After a preselection 73 startups presented to the jury during the two conference days. The success of LeanIX is the second award this year. In June 2016, the software company has been awarded "Best of startups" in the region Bonn/Rhein-Sieg.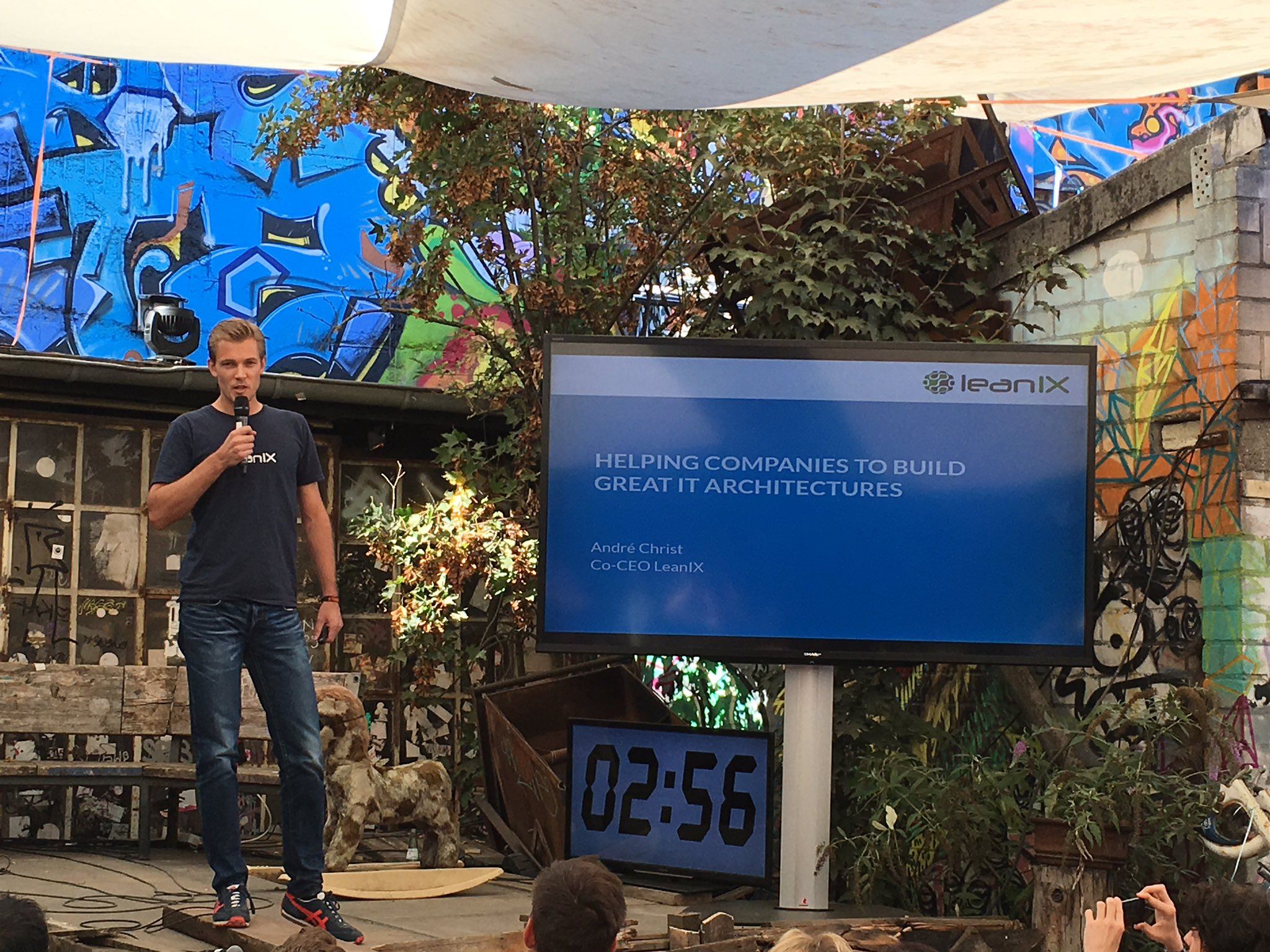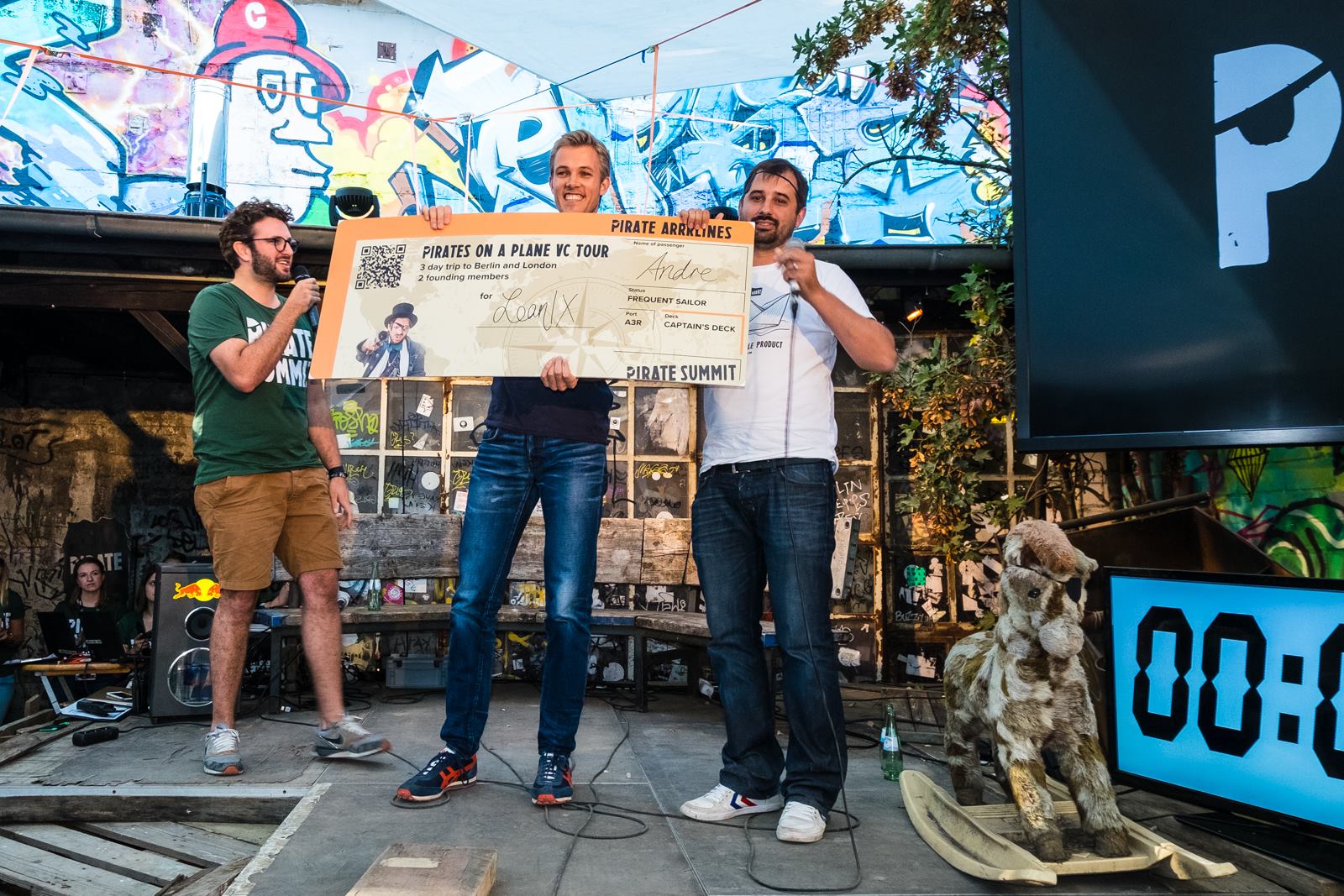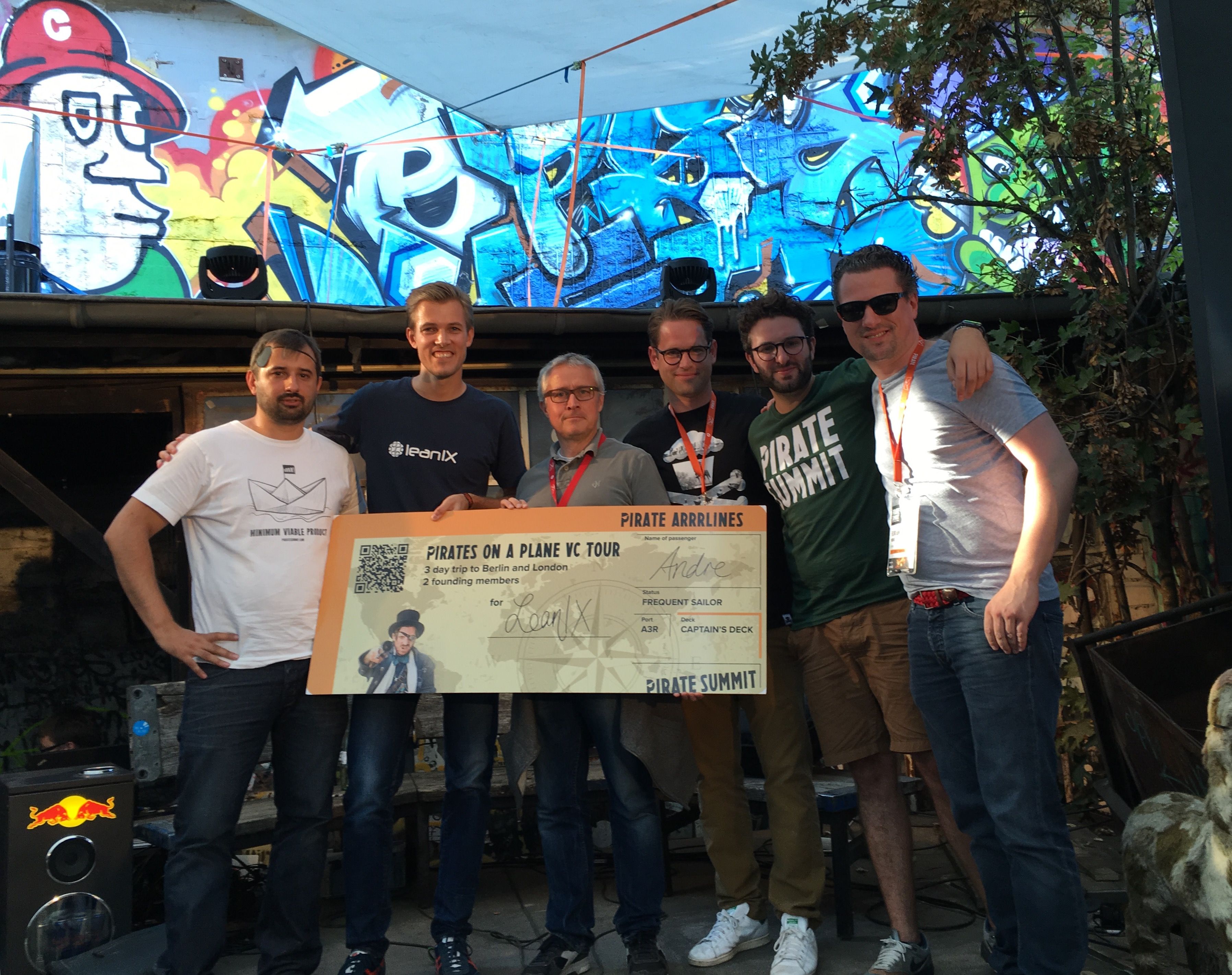 Photos: Pirate Summit, Dan Taylor/Heisenberg Media, KPMG
About LeanIX
LeanIX offers an innovative software-as-a-service solution for Enterprise Architecture Management (EAM), based either in a public cloud or the client's data center. The web-based platform has compelling advantages over traditional approaches, including an intuitive interface, flexible reporting and open APIs. This makes it possible to rapidly roll out LeanIX in an enterprise with minimal training required so as to start reaping added value within a short period of time. Both SMEs and large corporations from an array of industries are utilizing the solution – companies like Axel Springer, Helvetia, RWE, Merck and Trusted Shops. Businesses of all sizes are being acquired as customers, firms which used to be reluctant regarding EAM or had had frustrating experiences with cumbersome tools. LeanIX GmbH was formed in 2012 by Jörg G. Beyer and André Christ. With headquarters in Bonn and a subsidiary in the US, the company's large partner network extends throughout Europe and to Australia and the US. Additional information is available online at: www.leanix.net.