October 7, 2016
EA Connect Day 2016 impresses over 120 participants in Berlin
LeanIX establishes industry get-together for the international IT architecture scene
Bonn / Berlin, 07.10.2016 - On October 6th LeanIX hosted the EA Connect Day at the Zalando Innovation Lab. For the third time, representatives of well-known companies met in Berlin who are normally in charge of driving topics such as digitization, Internet of Things and microservices. Top-notch speakers such as Zalando, Coca-Cola, AMAG and Webasto presented case studies and gave the audience interesting insights into the management of modern IT architectures.
"To see how the EA Connect Day grows from year to year, establishes itself as an industry event of the enterprise architecture scene and brings together an ever increasing number of innovative heads is something very special for us," says André Christ, founder and Co-CEO of LeanIX.
Whether customer of LeanIX or not: at the EA Connect Day the focus of the event was on the personal exchange in an informal atmosphere. The evening before, the participants already got to know each other during a LeanIX dinner. Success factors are the networking opportunities and the expertise of the speakers during the EA Connect Day. This is also reflected in the steadily increasing number of attendees: compared to last year, LeanIX tripled the number of participants at this year's EA Connect Day. Another reason for the growing interest is the diversity of topics. Lectures such as "From an engineering to software development company" by Oliver Schwarz (Vaillant Group) or "Data integration in the world of microservices" by Valentine Gogichashvili (Zalando) addressed not only EAM and DevOps experts but were also of great interest to CIOs.
"The spirit at the EA Connect Day is unique. Everyone has the opportunity and the time to express themselves and share their ideas with the group. It is above all a collaborative approach which we follow at the EA Connect Day as well as at LeanIX, "explains André Christ. "And because this idea is so well received, we are also planning an EA Connect Day for 2017. For this year, we would like to thank our client Zalando for providing us with its Innovation Lab as this year's Berlin location."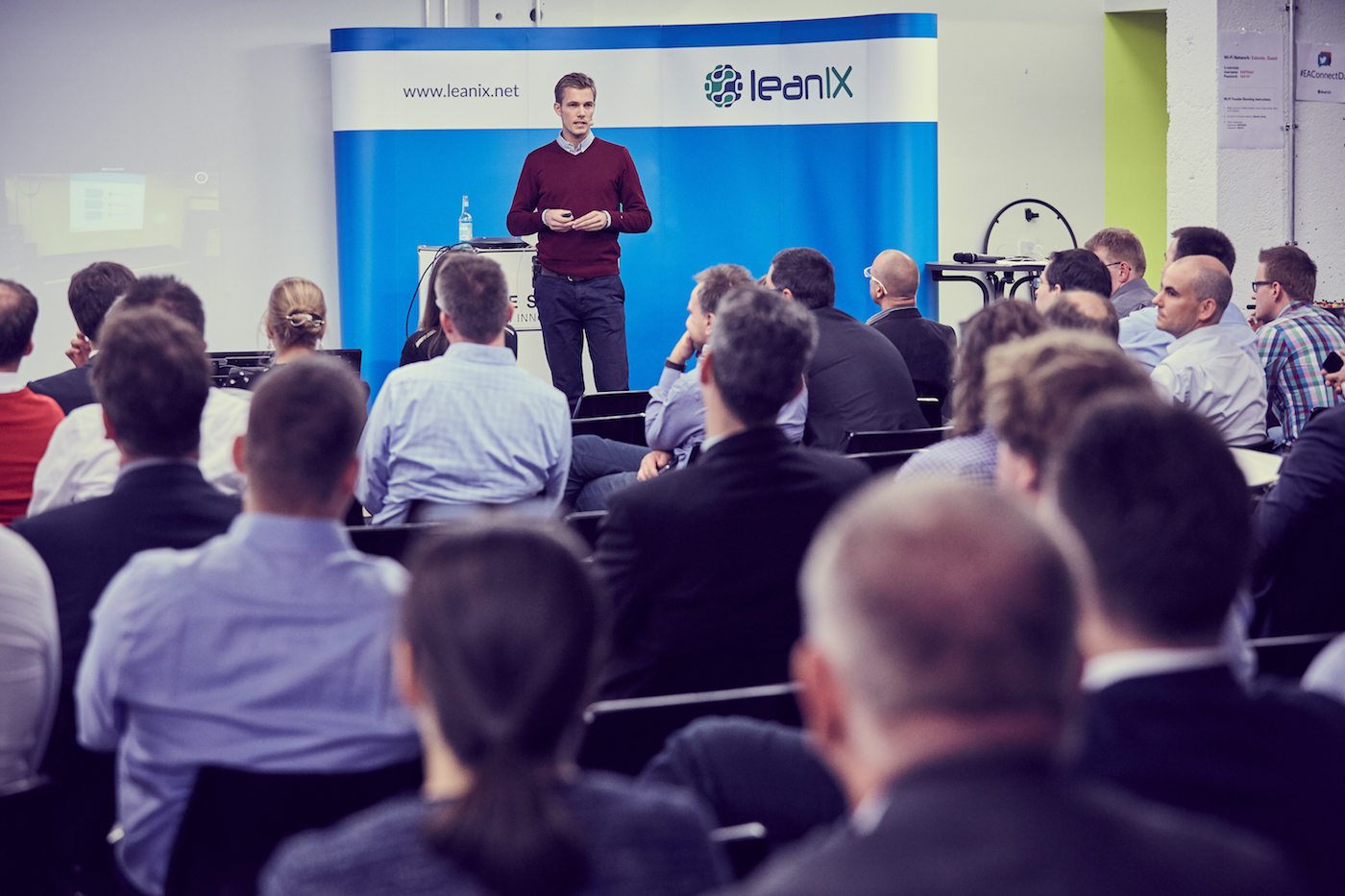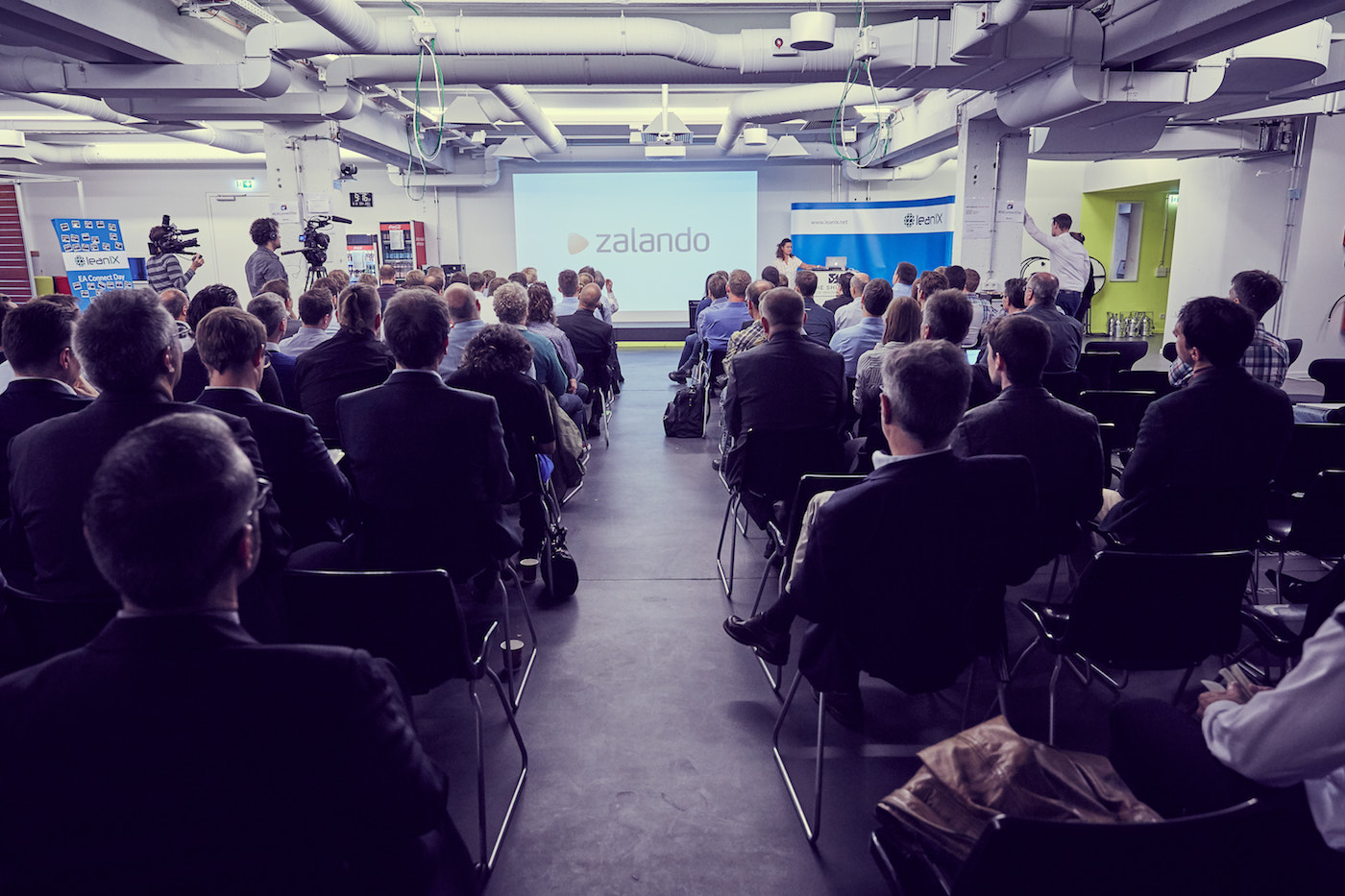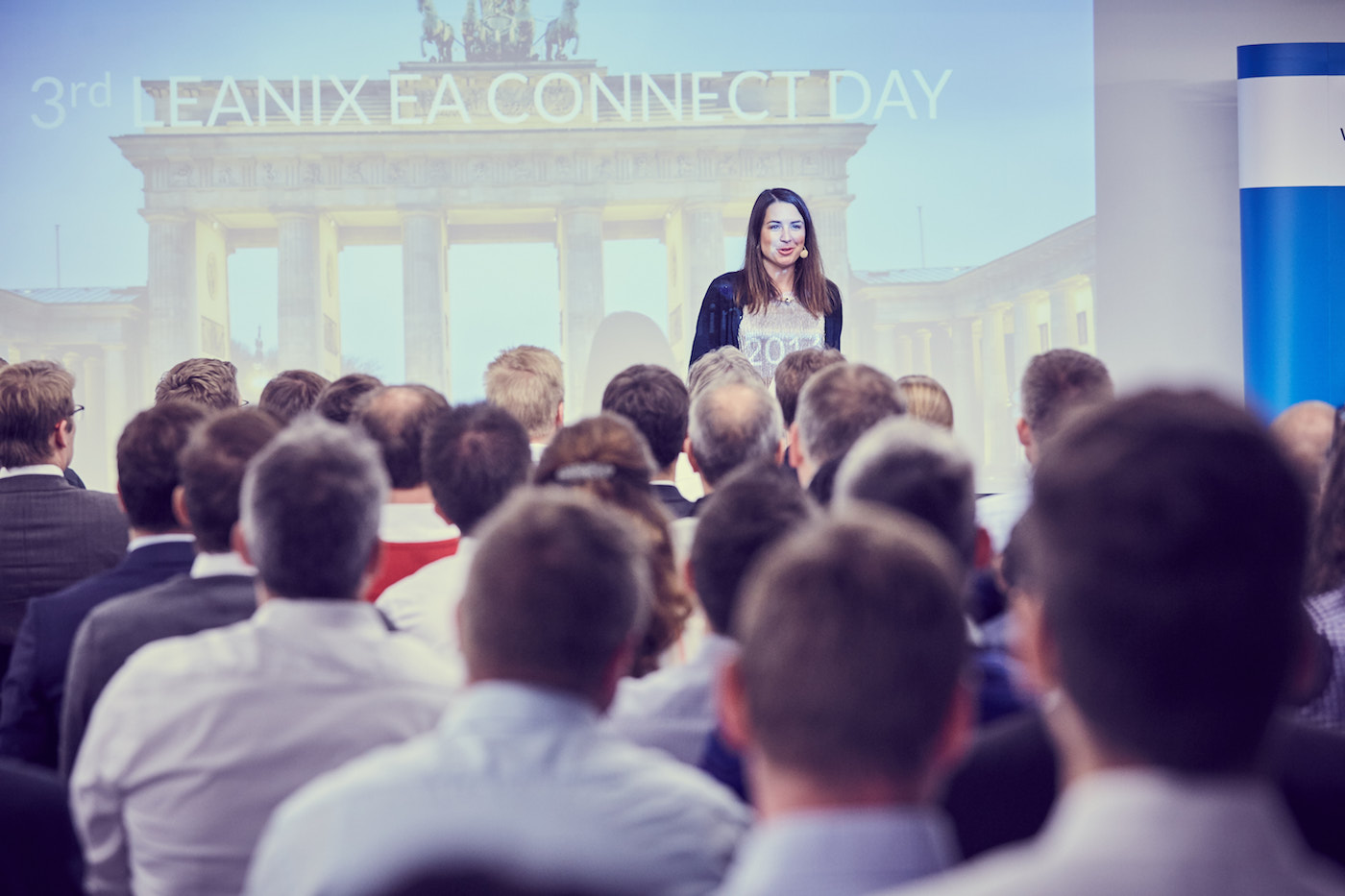 Photos: Gereon Holtschneider
About LeanIX
LeanIX offers an innovative software-as-a-service solution for Enterprise Architecture Management (EAM), based either in a public cloud or the client's data center. The web-based platform has compelling advantages over traditional approaches, including an intuitive interface, flexible reporting and open APIs. This makes it possible to rapidly roll out LeanIX in an enterprise with minimal training required so as to start reaping added value within a short period of time. Both SMEs and large corporations from an array of industries are utilizing the solution – companies like Axel Springer, Helvetia, RWE, Merck and Trusted Shops. Businesses of all sizes are being acquired as customers, firms which used to be reluctant regarding EAM or had had frustrating experiences with cumbersome tools. LeanIX GmbH was formed in 2012 by Jörg G. Beyer and André Christ. With headquarters in Bonn and a subsidiary in the US, the company's large partner network extends throughout Europe and to Australia and the US. Additional information is available online at: www.leanix.net.