November 3, 2021
LeanIX Adds to Global Leadership Team and Opens New Offices in Europe
LeanIX appoints Anja Stapelfeld as Chief People Officer and Mark Wheeler as Chief Marketing Officer with new offices opening in Munich and Amsterdam.
BONN, Germany and BOSTON – November 3, 2021 – LeanIX, the platform to plan and manage the Continuous Transformation journey, today announced it has appointed Anja Stapelfeld as Chief People Officer (CPO) and Mark Wheeler as Chief Marketing Officer (CMO). LeanIX has also added new offices in Munich and Amsterdam to meet the growing demand for its innovative solutions
Stapelfeld and Wheeler add to LeanIX's industry-savvy leadership team and will play a critical role in launching LeanIX into its next growth phase. With solutions offered for every stage along the Continuous Transformation journey - Enterprise Architecture Management, Value Stream Management and SaaS Management - LeanIX has expanded its offices to accommodate for the growing demand of these solutions. With new offices in Munich and Amsterdam, LeanIX will continue to innovate on new capabilities that stay ahead of the transformation curve.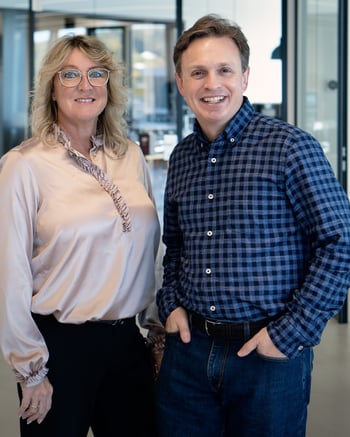 Stapelfeld has already enjoyed an exceptional career in Human Resources and will be directly supporting LeanIX as it continues to expand. She has held several prestigious roles at CA Technologies and GlaxoSmithKline and through her involvement in major initiatives at Sitecore and PatSnap helped facilitate their rise to "unicorn" status. Stapelfeld has proven to be an outstanding leader, spearheading employee engagement and cultural transformation programs with a keen sense for understanding when to accelerate, when to change and when to maintain course.
"I am very excited to take on the role of CPO at LeanIX," said Stapelfeld. "LeanIX today is in the midst of its own continuous transformation with the number of employees and clients greatly expanded in just the past two years. As we evolve and grow, my team and I will focus on ensuring that we can quickly respond to market challenges and navigate a fast-paced, fast-changing environment as an organization. Further developing our culture – a culture that supports continuous growth and where it is possible for people to learn from each other, anywhere, at any time – will help us get there and guarantee that LeanIX is an amazing place to work for those yet to join."
Wheeler brings with him more than 20 years of marketing experience in the IT industry. He has held VP of Marketing positions at Dell EMC, Sitecore and most recently, Nutanix. Wheeler has built high-performing marketing organizations in both large enterprise and high-growth private equity-backed companies. This experience makes Wheeler an exceptional fit for the role of CMO at LeanIX. While LeanIX already has a strong global footprint, Wheeler will be responsible for crafting innovative marketing strategies that will continue to broaden LeanIX's reach into new markets.
"I am proud to be joining the leadership team at LeanIX as CMO," said Wheeler. "We're a global company that has already demonstrated tremendous growth and cultivated an impressive list of marquee customers. I look forward to building on this success, amplifying the LeanIX brand, and driving continued growth with impactful marketing and customer experiences."
"We are so excited to welcome Mark and Anja to the LeanIX leadership team," said André Christ, co-founder and CEO of LeanIX. "We've experienced tremendous growth as a company this year and I am confident that Mark and Anja will help to broaden our presence and enrich our community. They come with deep experience in their fields and I look forward to seeing the new paths they chart for LeanIX."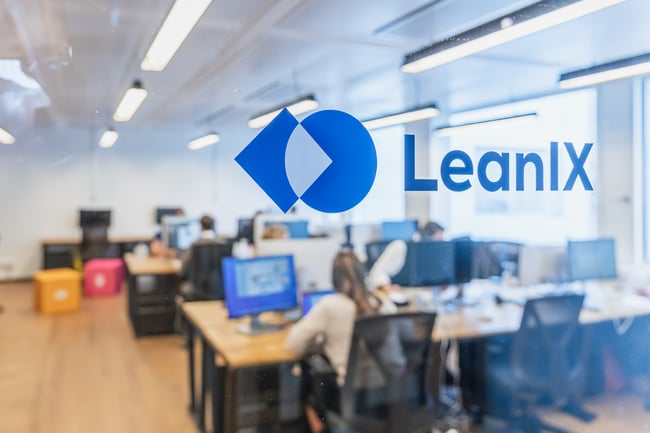 About LeanIX
LeanIX's Continuous Transformation Platform® is trusted by Corporate IT and Product IT to achieve comprehensive visibility and superior governance. Global customers organize, plan and manage IT landscapes with LeanIX's automated and data-driven approach. Offering Enterprise Architecture, SaaS Management, and Value Stream Management, LeanIX helps organizations make sound decisions and accelerate transformation journeys. LeanIX has hundreds of customers globally, including Adidas, Atlassian, Bosch, Dropbox, Santander or Workday. The company is headquartered in Bonn, Germany, with offices in Boston, San Francisco and around the world.