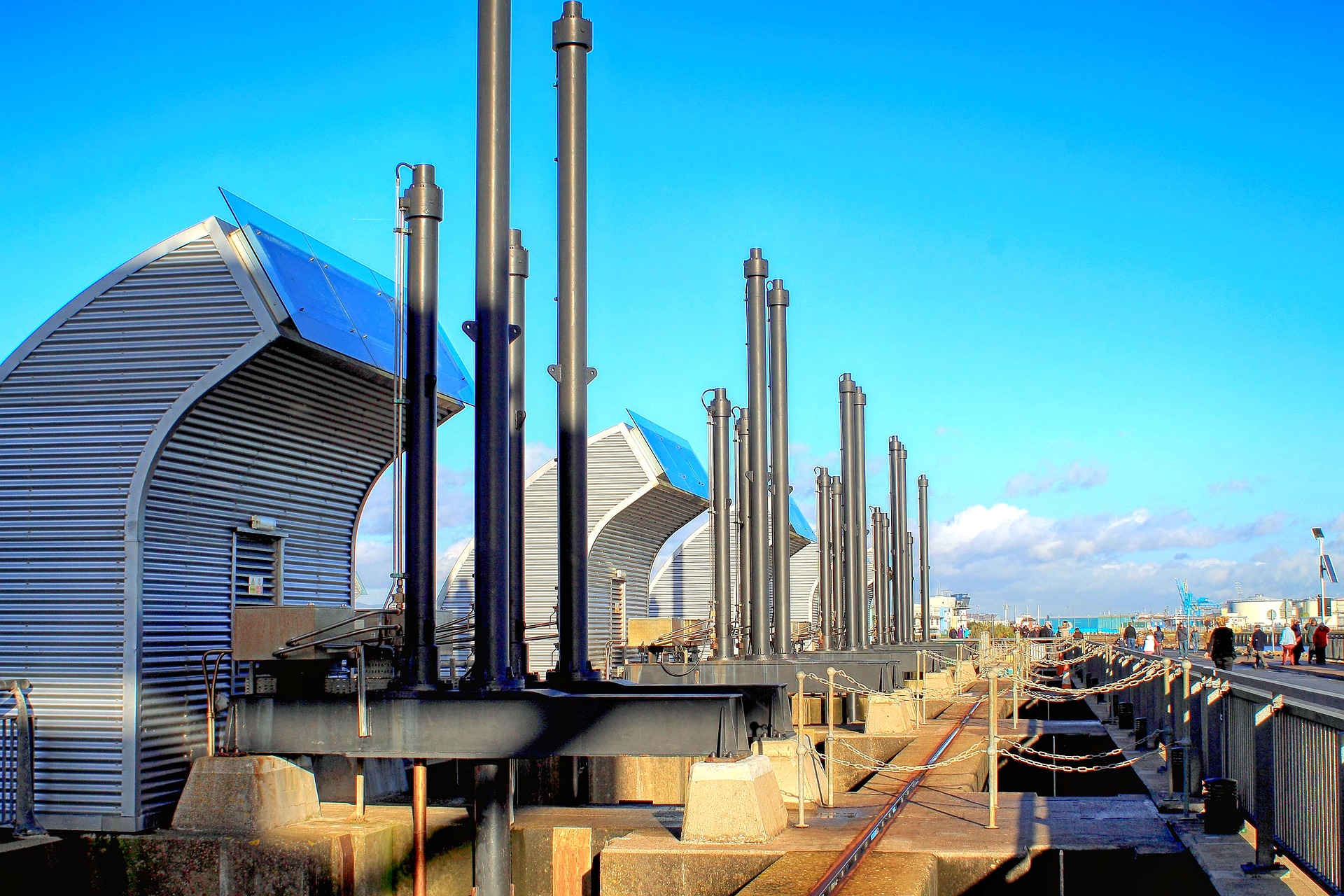 In a previous post, we highlighted two use cases solved with Enterprise Architecture: Post Merger Harmonization and Application Rationalization. For a full overview of these Enterprise Architecture use cases, and specialized Enterprise Architecture tools may help, see this post.
This second installment of the 9 uses cases solved with Enterprise Architecture; we highlight the following three use-cases: Integration Architecture, Technology Obsolescence, and Data Compliance.
THE NINE USE CASES continued
3. Integration Architecture
Overview of use case
As valuable applications rarely live in isolation, integration architecture is key. The average enterprise has from 600 to 3400 applications, depending on the size. To select the best-fit application solution for a specific capability, sometimes, the applications are custom-built, some may be off the shelf, and some may have a combination of both. This leads to a tricky integration situation. For example, eCommerce shops need to integrate directly with inventory systems; calendars need to be synced to HR applications, marketing applications should sync to the CRM, and so on and so forth. Applications provide the most value whenever they are working together to produce seamless solutions.
Unfortunately, enterprise integration is no easy task. By definition, enterprise integration involves multiple applications running on multiple platforms in different locations, making the term "simple integration" outright impractical. It was reported that 70% of all integration projects fail. Most of these failures are not due to the software itself or technical difficulties, but due to management issues, constantly changing applications, unclear standards, and unclear accountability; many departments have conflicting requirements.
McKinsey found that IT staff can spend up to an overwhelming 30% of its development time on applications and making all of their interfaces work, mainly because customized applications have so many point-to-point interfaces.
How EA and LeanIX can help
With the help of LeanIX software, Enterprise Architects can document integrations between applications, data flows, and interface technologies. This helps to kickstart integration projects and allows for better decision-making in integration architecture projects. Enterprise Architects have a unique cross-company view, which puts them in the best position to advise teams on the proper design of application integrations. From this holistic view, Enterprise Architects can design and implement integration solutions. Many integration projects consist of a combination of multiple types of integrations. Some common scenarios are information portals, data replication, shared business functions, or a service-oriented architecture.
Enterprise Architects can introduce particular concepts such as the Enterprise Service Bus (ESB). This standardized interface can greatly ease the
burden of system integration and minimize the chore of dealing with frequent local changes. An effective enterprise architecture team is needed to govern the optimized use of IT and other resources, to drive strategic initiative and promote reuse, to standardize and rationalize the use of middleware and beyond.
With the help of LeanIX, Enterprise Architects can manage integration standards. With the invention of XML, XSL, and web services, there are many advanced standards-based features in an integration solution. However, the hype around web services has paved the way for a new marketplace filled with supporting "extensions" and "interpretations" of the standards - all of which need to be managed.
Enterprise integration requires a significant shift in corporate politics. Business applications generally focus on a specific functional area, such as Customer Relationship Management (CRM), Billing, Finance, etc. Successful enterprise integration needs to establish communication between multiple computer systems and between business units and IT departments. In a fully integrated enterprise, each application is looked at as part of an overall flow of integrated applications and services.
EAs using LeanIX software have helped customers to:
Reduce Cost – Through data and interface consolidation opportunities. Each reduced point-to-point interface is estimated to save thousands of dollars – through lowering maintenance costs, or identifying points of failure due to a high number of interfaces.
Reduce Risk – Through better data management and the additional securing of highly interdependent applications.
Increase Agility – Through the faster initiation of integration projects and advice on the integration architecture patterns best suited to specific measurements. These savings are estimated at save thousands of dollars.
The report below shows an overview of a data flow between multiple applications.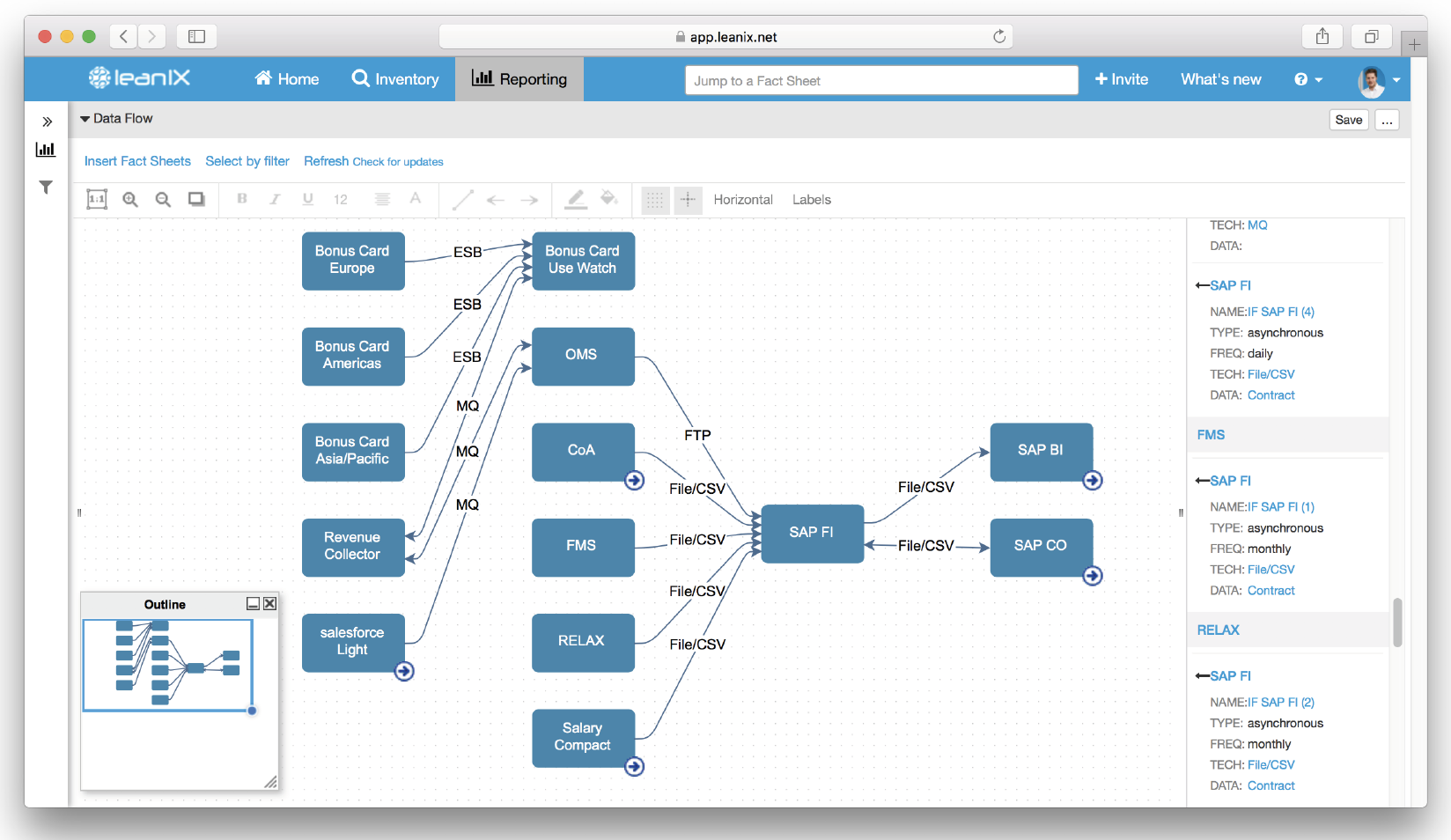 Figure 1: LeanIX Data Flow Report
Overview of use case
Across all industries, organizations are becoming increasingly reliant on technology to run their operations and provide services. How organizations handle their technology risk can have a huge impact on their operations. Technological risk takes on many forms, including legacy applications and their supporting infrastructure, the failure of quality assurance, technical debt, and IT outages. The fallout from each risk can be staggering. A study has estimated the average cost of one hour of IT outage at € 140,000. In the case of data breaches, costs are even higher: on average, the cost of a single data breach amounts to US $3.5 million.
The six hidden costs of obsolete technology:
The inability to support business
Higher complexity
Security vulnerability
Compliance issues
Lack of skill and support from vendors
Lower IT flexibility
The 20 largest technology vendors alone provide over a million different technology products, and their components change daily. New versions need to be tracked, lifecycle information change, and certain components need to be upgraded. Every day, the information of 2,500 products change. This is too much information to keep track of manually.
How EA and LeanIX can help
Technology risk management is a broad, complex topic that cannot be solved by manual data maintenance – no matter how great your team is. With the help of LeanIX software, Enterprise Architects can quickly source up-to-date technology product information. This information is essential when assessing the risk of the application landscapes, and to plan, manage and retire technology components in a smart way.
LeanIX teamed up with BDNA, creators of Technopedia, the most complete and authoritative enterprise IT data worldwide, to provide a comprehensive technology data basis. Technopedia automatically updates over a million products and more than 50 million market data points. This up-to-date information feeds directly into LeanIX, quality data about your technology. Access to current data prohibits disconnected information silos, lack of integration, and incomplete data about technology.
Efficient technology risk management with LeanIX
LeanIX provides smart matching algorithms to cleanse existing data sets. This enables your company to have a quick start in identifying obsolete technology. The LeanIX reports help you to highlight applications that are built on outdated or risky technology visually.
LeanIX software provides the platform to combine all the critical information about each technology object in one place. With our software, you can establish, strengthen and complete your information base with quantitative and qualitative information.
LeanIX will help you answer pertinent questions like:
Does the app need tech upgrades to ensure ongoing support of business requirements?

What is the lifecycle of this application?

What are the application response times?
Are response times bad compared to other applications?
Did the application have more and more outages over the last year?
Is the system prone to incidents?
How many users are affected by a potential outage?
What revenue impact does an application outage have?
What are regulatory or compliance impacts?
Does the technology risk result in an inability to meet needs for further business growth?
All these questions can help you rate the technical fit of applications on a four-star scale based on easy to understand definitions.
5. Data Compliance
Overview of use case
Staying compliant is costly, but fees for noncompliance are even higher. Studies show that regulatory compliance costs businesses a collective $1.86 trillion. Compliance can cover many focus topics, but with data hacks being reported on a consistent basis, new security regulations are being proposed and enforced.
Take EU GDPR for example. On May 25, 2018, the EU General Data Protection Regulation (GDPR) comes into force. Under this regulation, any company regardless of size and location that processes the personal data of EU citizens will have to comply with EU GDPR. The GDPR has numerous advantages due to the standardization it entails, but for many businesses, the regulation presents them with a drastic change in how they approach data management.
How EA and LeanIX can help
The key to GDPR compliance is having a clear overview of your organization's data. The EU GDPR requires organizations to provide a mandatory Data Protection Impact Assessment (DPIA). After the enforcement date, your organization will need to know which data is collected, how it is processed, where it is stored, and how to quickly access the data to make key changes. Collecting this information can be a daunting and time-consuming task, and you may not have all of the information that you need.
Enterprise Architects are in a good position to demonstrate GDPR compliance. With the help of LeanIX software, you can easily establish GDPR stakeholders within the company, identify which data is personal data, detect and assess risk, and define checks and implement measures to ensure continued compliance.
LeanIX software will help you easily identify the information you need to stay compliant with GDPR. Our Survey feature provides you with the tools to answer key GDPR compliance questions such as the following:
Who is responsible for the processing of personal data?
Which applications use these data?
Are they additionally processed and stored outside the EU?
After identifying the responsible GDPR stakeholders, they can quickly fill out a
questionnaire and provide you with the required information to demonstrate compliance for each application.
The Subscriptions feature helps to identify the responsibilities of individual stakeholders with regard to a specific object. Subscriptions can also be used in the filter and the Survey add-on, so you can filter e.g., for all data objects for which a certain user is the data owner.
LeanIX enables you to identify all data that is defined as Personally Identifiable Information (PII) according to the GDPR. After classifying the contents of data, determine their level of privacy sensitivity, and categorize them as public/unclassified, sensitive, restricted, or confidential.
LeanIX provides Heat Map reports in this phase as it will help you localize any applications that process sensitive data and enable you to clearly identify business capabilities that use the applications in question.
Following these steps will prepare you for the mandatory DPIA assessments from GDPR. Being prepared for this DPIA will put you in a better position than 50% of businesses worldwide. A current Gartner study shows that around 50 percent of all organizations will not fully meet the new EU General Data Protection Regulation by the end of 2018. These organizations don't know where to start. LeanIX will guide you through the process, saving you the potential of paying exorbitant fines. Find below a sample IT security survey.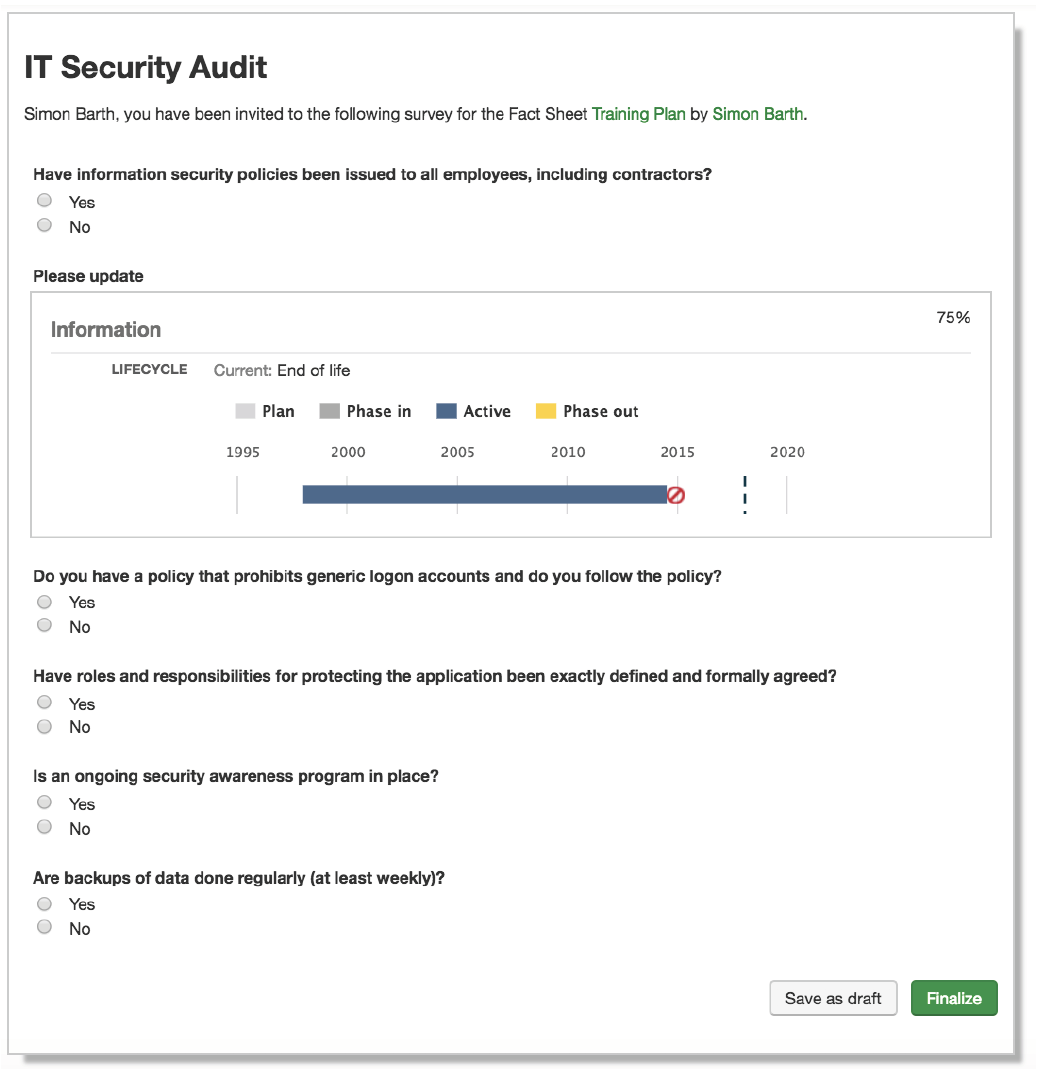 Figure 2: LeanIX Survey about IT security and compliance


Stay tuned for the third installment of 9 Uses Cases Solved With Enterprise Architecture.