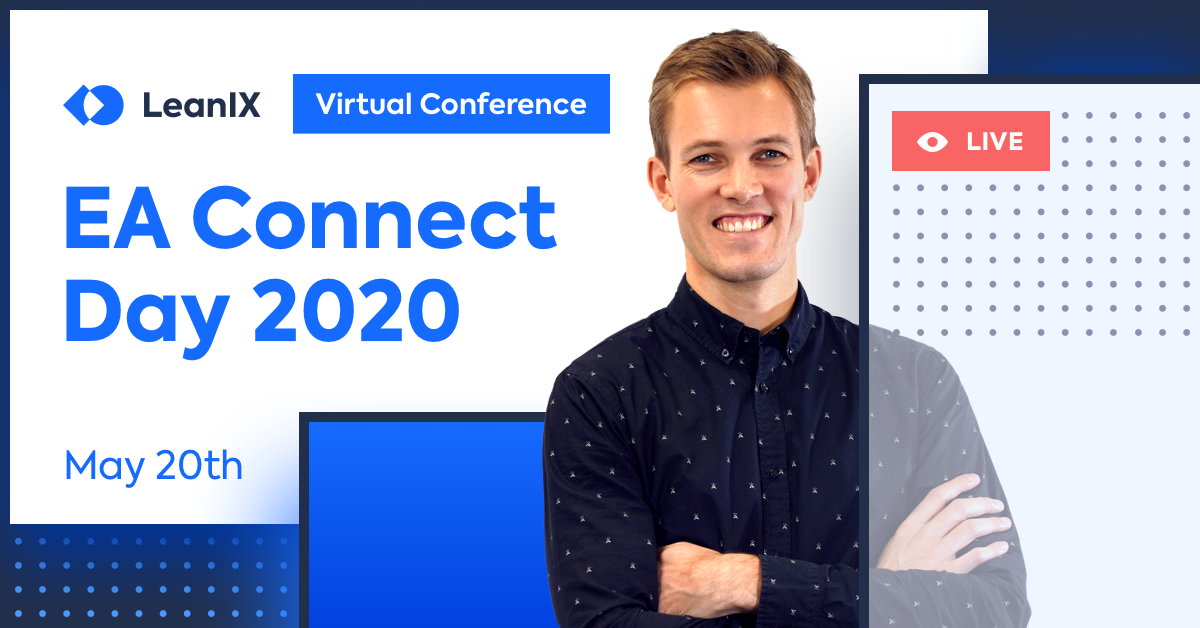 Last month, LeanIX announced it was taking EA Connect Day, the best-known peer-to-peer conference for Enterprise Architects, CIOs, and IT executives, virtual. Now, with less than one month until Virtual EA Connect Day, we're thrilled to release the official lineup of speakers and their agenda of presentations.
The theme of 2020's first EA Connect Day focuses on how to Future-Proof Enterprise Architecture in a World of Rapid Change. Presentations will be geared to ensure the long-term success of attendees' enterprise architecture practice, regardless of external circumstances. The online conference will begin at 10:00am U.S. Eastern Time on May 20th. Read below or check out our press release to view the agenda of topics to be discussed.
EA Connect Day Speakers
Ed Hayman, Director of Product Management, Apptio

"Using Apptio for Cost-Saving Application Rationalization Projects"

David Scott, Director of Enterprise Architecture - Business Technology, Salesforce

"Technology Standards Management"

Brint Markle, Director of Business Development & Strategic Partners, Lucidchart
Amy Fenstermacher, EA Co-Lead, Government & Public Sector, Ernst & Young, LLP

"How to Demonstrate Value in Enterprise Architecture"

Phil Ziegler, Enterprise Business Architect, Atlassian

"M&A Acceleration: Using LeanIX to Accelerate Our Integration Planning"

Mike Kowalsky, Enterprise Architect, Dana-Farber Cancer Institute

"Learning to Stand Up Your EA practice"

Marcelo Menard, Global Enterprise Architecture Manager, Vale

"From Projects to Products: Architecting for Business Outcomes"

André Christ, co-founder & CEO of LeanIX

"The Roadmap for EA and LeanIX"
Register for Free
At the time of this post, we are approaching 1,000 registrations with even more expected. No travel is necessary, and it's absolutely free to attend this day full of education and digital networking.
Secure your virtual seat, invite your colleagues, and we look forward to meeting you online on May 20th!