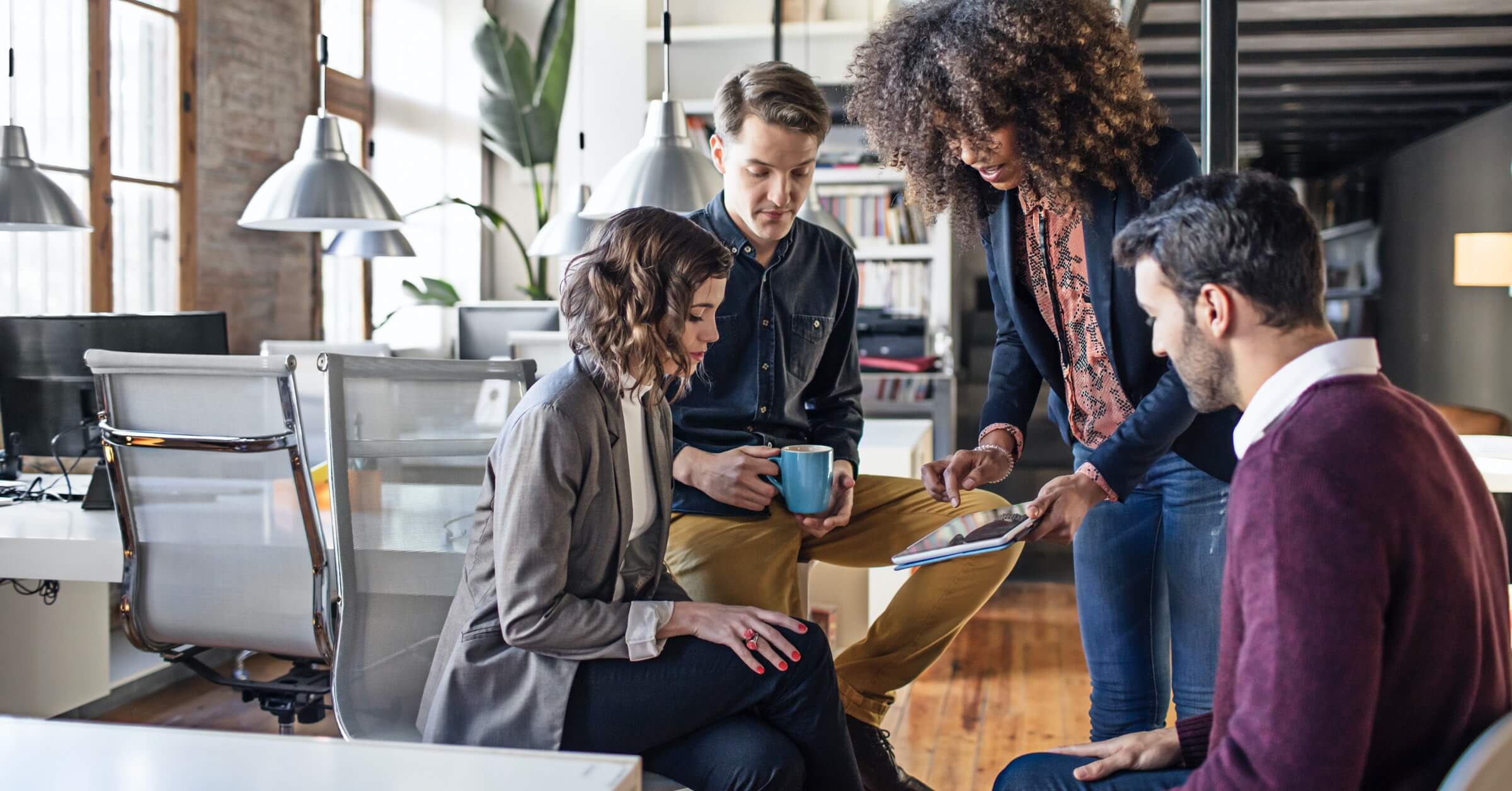 Our GreenIX journey started with a simple goal: To be more transparent about LeanIX's business travels and our carbon footprint. We initially did so by manually feeding every kilogram of emitted carbon into a dashboard and sharing the results within the company to improve our behavior via real-time data.
While the dashboard was a success, we identified shortcomings in our process that needed improvement:
Maintaining the dashboard was highly dependent on the technical members of our team

Making additions or changes to the dashboard resulted in too much development effort for one of our engineers

The dashboard was not set up to support the high ambitions we had for the future of GreenIX
Since GreenIX's ultimate goal is to reduce carbon emissions from our business activities, we decided that tracking our carbon footprint from business travels was not enough. Instead, we tackled the carbon management challenge holistically.
This decision led to several challenges at the outset. Notably, most areas of our carbon footprint relied on incomplete data, which isn't surprising given that we're a software company specializing in enterprise architecture management – not sustainability or carbon management.
So we chose to work with Cozero.
How Cozero works
Cozero is a software-as-a-service platform which helps companies track, manage, and optimize their corporate carbon emissions. The Cozero App is based on three pillars: Log, Act, and Share.
Cozero Log: Understanding and controlling carbon emissions
The first step in achieving net-zero is understanding where emissions originate. After this, all identified emissions have to then be quantified to calculate a company's carbon footprint.
To help, Cozero Log enables users to collect, fill, and compute relevant emissions data into carbon emissions via the Cozero algorithm which is based on data heuristics. Users do so by feeding data into the Cozero App in whatever way suits them best (e.g., bulk imports, manual entries). The Cozero App then delivers users a detailed report on their carbon footprint, calculated based on the consolidated emission and activity data.
Of note, Cozero Log's AI-powered accuracy tracker improves the relevance of emission reporting. The use of Cozero Log allows for near-time accounting, which facilitates decision making for the user. Additionally, the forecasting functionality of Cozero Log allows users to gain insights on the future evolution of their carbon emissions.
Cozero Act: Developing a decarbonization strategy to act on the carbon footprint
After receiving a comprehensive overview on the corporate carbon footprint through Log, Cozero Act enables users to develop a decarbonization strategy based on its internal and external sustainability requirements and goals. For this purpose, Cozero Act guides the user in building a portfolio of carbon actions to decarbonize operations by aggregating and comparing solutions and experts through a marketplace. The software recommends carbon actions with the highest carbon reduction impact at the lowest cost (i.e., the Return on Carbon Investment (ROCI)).
Cozero Share: Communicating the results and engaging with relevant stakeholders
With Cozero Share, users are able to involve relevant stakeholders in the sustainability transition by transparently communicating the developed decarbonization strategy and achieved results. This is done by engaging with the stakeholders through the Cozero App as well as by sharing reports aligned to common reporting standards.
"For LeanIX's current stage, Log and Share are incredibly important," said Helen Tacke, Founder and CEO of Cozero. "LeanIX experienced that getting the right data and respective analysis is complex and that involving stakeholders in their journey is of high importance for successfully managing their corporate carbon footprint. Being data driven by the nature of their own business, it is great to see how passionate the team at LeanIX is about making use of the aggregated data, tools, and applications of their own software for the effective tracking and management of their carbon emission. Cozero and LeanIX both share and support the vision of leveraging the power of data for cooling our earth – a true fit!"
Quick results with Cozero
During LeanIX's onboarding of the Cozero platform, we conducted a brainstorming session to uncover all relevant carbon emissions emitters at LeanIX that contribute to our corporate carbon footprint. The Log categories on the Cozero platform helped us to identify emission areas not previously known.
"Cozero helped us professionalize our carbon emission tracking," said André Christ, LeanIX CEO and Co-founder. "Now we are confident to take data backed decisions on how to reduce our footprint."

In the process of rolling out the Cozero tool at LeanIX, we focused on different areas of the footprint, one by one. First, we identified the responsible teams and persons within the company who could provide us with the necessary data to feed into the Cozero platform. In a second step, we developed processes for streamlining data collection and collaboration among the different teams.

Presently, we have entered data into the Cozero App related to LeanIX's travel, commuting, hosting, energy, and heating. As 2021 approaches its end, we are now almost ready to complete our carbon accounting for this year. This information will serve as a baseline as we identify areas for improvement. In particular, we can already see that cloud hosting and employee commuting are two major contributing factors to LeanIX's CO2 footprint.

Future plans with Cozero
Tracking and understanding our corporate carbon footprint is just the first step. Our ultimate goal is to develop an actionable strategy to reduce our carbon footprint and achieving carbon neutrality in a sustainable manner. For this mission, we will keep using the Cozero App and make use of its Act and Share tools.
LeanIX recognizes that every employee in the company makes decisions that influences its emissions. It is the sum of these decisions that reflect our carbon footprint, which is why taking action to become more sustainable requires the participation of every employee.
Our goal is to effectively Log our corporate carbon emission data so that we can openly share it with our internal and external stakeholders. We want to raise awareness about the importance of managing carbon emissions, be transparent regarding our challenges and success, and inspire other companies to take actions to combat climate change.
Becoming truly sustainable requires a shift in our company culture – a transformation that requires the assistance and skills of our entire network.