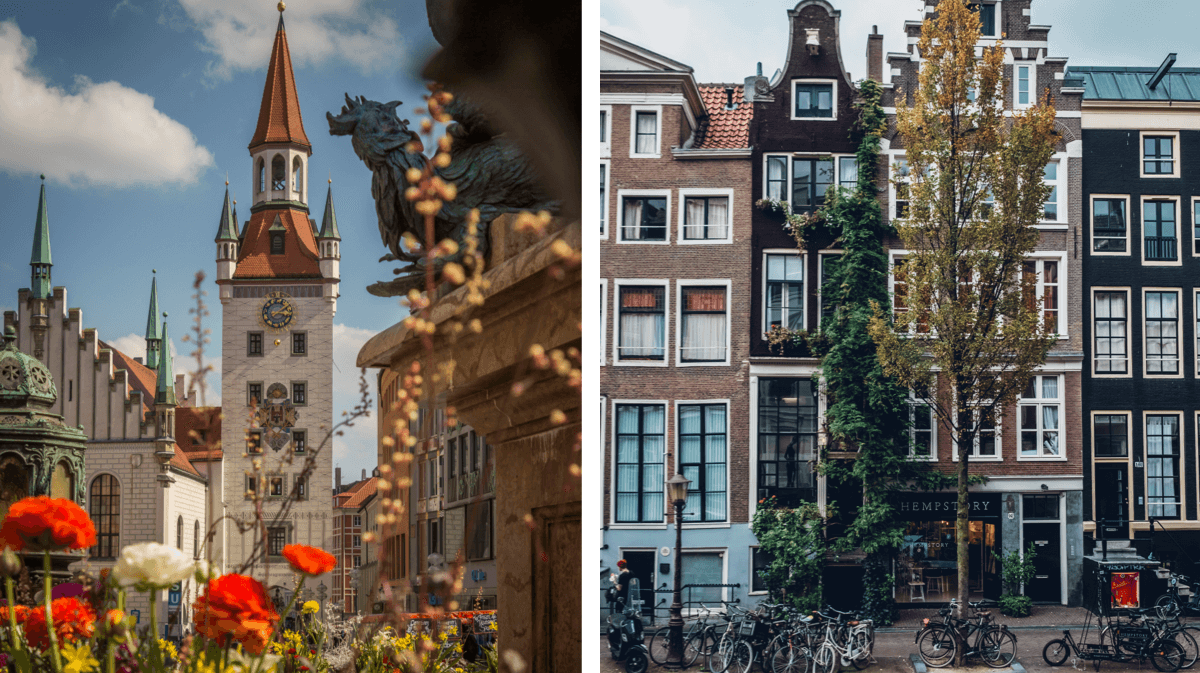 LeanIX just opened a new office in Munich's Karlsplatz, one of the most famous squares in the world-famous city. While LeanIX has had a presence in Munich for about a year already, with 20 employees in this new office, we're poised for continuous growth in Germany's own "Silicon Valley."
"Munich maintains a leading position in Germany's information and communications technology sector, with innovative companies, skilled professionals, and a focus on innovation," says Chris Cole, Senior Vice President EMEA, who heads the office.
The LeanIX team in Munich with CEO André Christ (center).
LeanIX has also recently established an office in Amsterdam, cementing our strong presence in the Netherlands.
"Amsterdam is praised for allowing easy connection with big corporations among the 200 multinationals that have their EU headquarters there," says Marc Zinnemers, LeanIX CFO and a leader of the office. "Ranking as a top of talent ecosystem, the city has a strong international tech talent base looking to progress in their careers. Our office provides a great foundation to serve one of our core markets as we continue to grow."
Since the beginning of 2020, the number of LeanIX employees worldwide has doubled to over 400. With the new office in Munich, the Amsterdam office, our branch in Ljubljana, Slovenia, and our Bonn headquarters, LeanIX continues to expand across Europe. We also foresee continued growth in the U.S., which already generates 40 percent of our total sales, as we add employees in our San Francisco and Boston offices.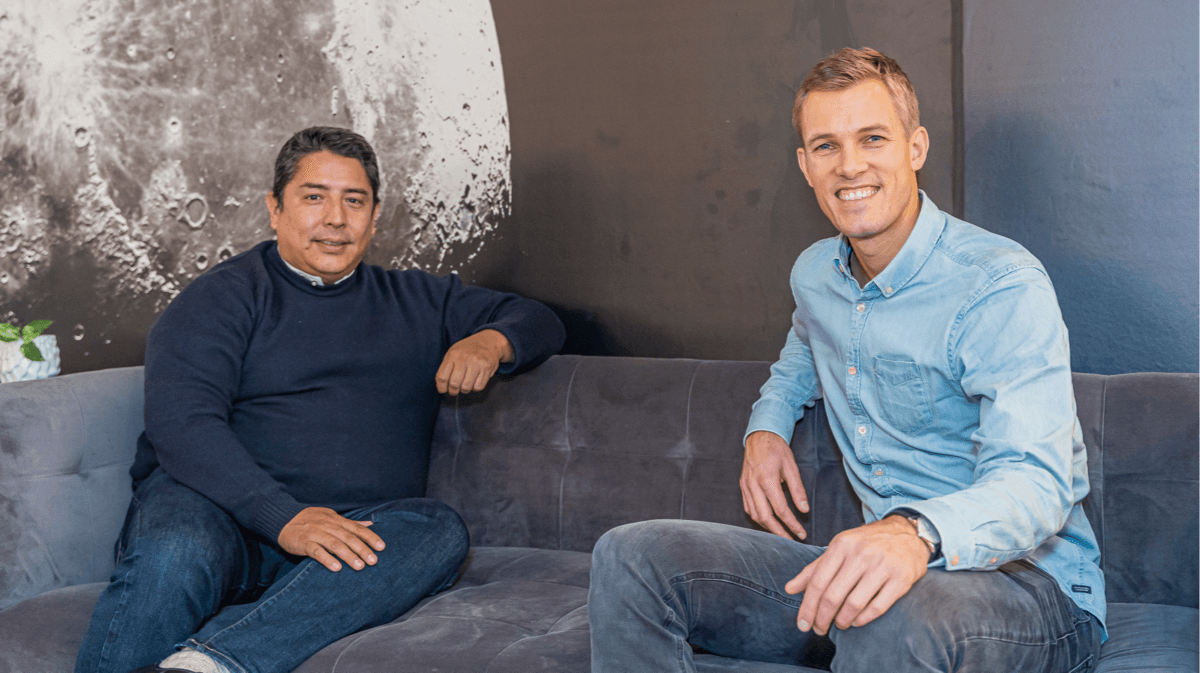 According to CEO André Christ (above right with Chris Cole), the new locations are the logical next step in the company's development.
"We have continued to grow since our founding in 2012. After our last financing round of over $80 million in 2020, we took over a US company this spring and thus entered the future market for SaaS management. Shortly before our tenth anniversary next year, we are sending a signal in Europe with the new offices and further expanding our product portfolio. We are ready for more!"