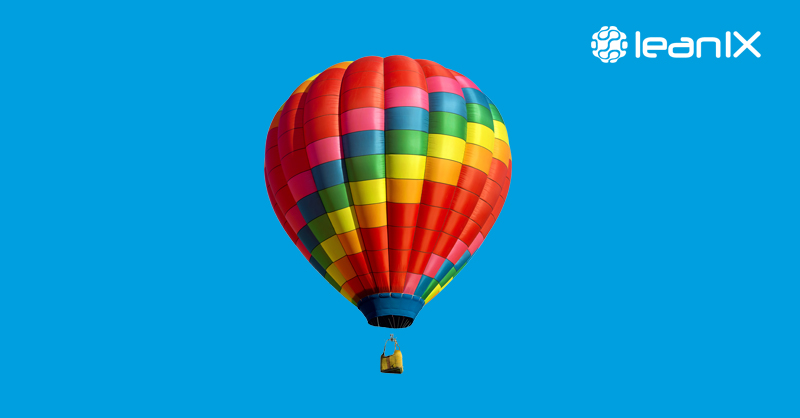 The quest of an enterprise for efficiency, cost consolidation and exploration of new sources of revenue is not something new. This quest pushes enterprises to routinely come up with newer and more efficient ways of doing business to remain ahead of the competition curve.
Cloud Transformation (moving IT infrastructure to the cloud) is one of those contemporary endeavours.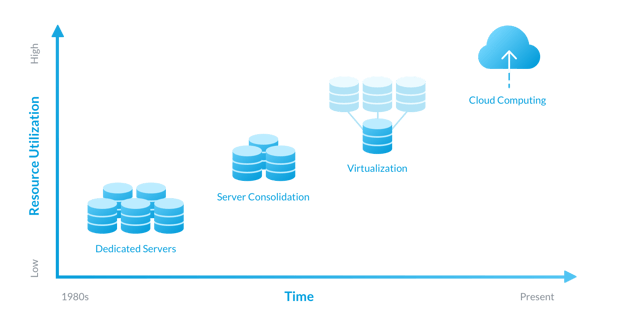 The image shows the evolution of IT infrastructure from dedicated servers through virtual machines to cloud-based infrastructure over time. The flexibility to commission and use IT infrastructure as and when required leads to higher efficiency (Image Source : LeanIX).
Cloud computing offers extensive advantages over traditional computing such as:
Flexibility:

The flexibility of scaling services to fit enterprise needs.
Portability: Ability to configure applications and access cloud services from anywhere with an Internet connection.
Cost Savings: Cloud computing uses remote resources and has a high asset utilization rate, saving organizations the cost of servers and other equipment.
Speed to Market: Cloud computing enables enterprises to get their applications to market quickly and provide a high level of customer experience.
Strategic Value: Cloud services give enterprises a competitive advantage by providing the most innovative technology available
But what happens when enterprises fail to keep a holistic overview of cloud computing initiatives which are often spearheaded by individual units or teams? Do enterprises pay enough consideration to the global alignment of these initiatives and the opportunity to exploit the idle or redundant IT assets?
A few abstracts from the soon-to-be-released study by LeanIX, "Enterprise Architecture Insights 2019", show that 36% of billion-dollar enterprises polled often have 1,000+ Applications in their IT portfolio while 14% of the enterprises have more than 2,000+ Applications in their IT portfolio. If you are a CIO of one such billion-dollar enterprise, a few questions may pop up into your mind.
Why are we using all these

A

pplications?

What

B

usiness

C

apabilities do they support?

I

n which Regions are they

in use

?

Who are the Owners and Users of these

A

pplications?

What sort of dependencies do these

A

pplications share?

And, how much money is being spent on acquiring, maintaining and running these

A

pplications?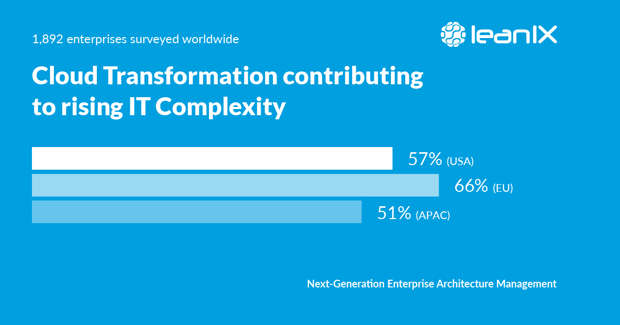 The image shows the percentage of technology leaders across Europe, USA and APAC who agree that cloud transformation is giving rise to IT complexity (Data Source : LeanIX, Enterprise Architecture Insights 2019)
The larger an enterprise becomes, the more difficult it gets to keep a track of its expanding IT assets; especially in the contemporary times of cloud computing as the costs of commissioning and decommissioning of IT assets fall. This lack of overview of IT assets results into a bloated application portfolio where IT resources are either redundant or sitting idle; keeping a lot of business value locked up. This large number of IT assets also cause substantial maintenance overhead, integration complexities and heightened security risks (arising out of Technology Obsolescence). There are other anomalies that may occur because of a bloated IT portfolio which includes:
No clear ownership of IT assets including the ones in

the

cloud and on

-

premise

Siloed

processes, tools and data

Data and

security

concerns

including

GDPR

Standards and compliance concerns
Navigating these challenges may not be easy, but Enterprise Architecture Management does offer respite to CIOs and EAs who frequently have to deal with the fallouts of unmanaged complexities of the IT landscape. A modern Enterprise Architecture Management tool like LeanIX has an intuitive way of listing the complete enterprise-wide IT inventory in relation to Business Capabilities, stakeholders and regions. The tool presents data in easy to visualize dashboards for making strategic decisions related to IT. It should come as no surprise that according to the "Enterprise Architecture Insights 2019" study, 52% of LeanIX customers use Enterprise Architecture for managing their cloud transformation efforts, which is 35% more than the industry average. For a large number of enterprises across the regions, cloud transformation management is the top use case which they are catering through Enterprise Architecture Management. Using the LeanIX Enterprise Architecture tool, CIOs and EAs can
Stay up to date on the IT

l

andscape

Identify which

A

pplications are on-premise and which ones are in the cloud

Align IT infrastructure with

B

usiness

C

apabilities

Rationalize

A

pplication portfolios

L

everage economies of scale in IT procurement
To understand in detail how Enterprise Architecture can be used for managing Cloud Transformation, please read the LeanIX white paper below.
A short and quick LeanIX primer on Cloud Transformation management is also available here.
The full study, "Enterprise Architecture Insights 2019", will be available for download on the LeanIX website towards the end of February 2019. Till then stay tuned to our blog channel.