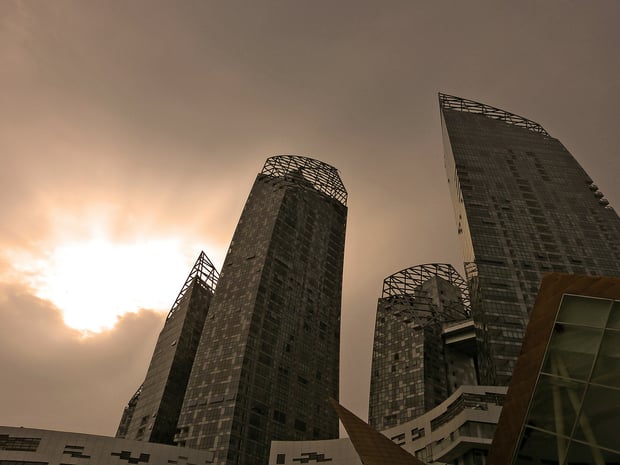 In conversation with Metis Strategy, a partner of LeanIX, Atlassian's Chief Information Officer Archana Rao shared insights into her company's much-publicized growth—a success she attributed heavily to Enterprise Architecture.
Rao joined Atlassian knowing IT was expected to both power and sustain the Agile software company's march towards $5 Billion in revenue. But what took the industry veteran by surprise, however, was the complexity (or "tech debt") accruing in the company's technology landscape due to its incredible scaling.
"There's a fair bit of clean-up that we have to do," said Rao. "But whose responsibility in IT is it to do this? Whose job is it to look ahead and around the corners?"
Or, to put the question in another way: Who makes sure delivery teams operate with a clean, efficient and properly-stocked workspace when designing IT capabilities to help spur growth?
1. Ongoing quality control
This need to temper aggressive scaling strategies with sustainable IT practices is what led Rao to create a dedicated Enterprise Architecture group—a taskforce with the primary objective to equip diverse stakeholders with relevant tools and platforms to support accelerated operations.
"Speed is critical at Atlassian, and at this pace of growth, the demand for IT capabilities and transformation is ever-present. [Enterprise Architects] are responsible for connecting the dots across the enterprise and for looking at what we can do opportunistically to clean up the environment we are in. There is a great deal of duplication, and there are many products that can be consolidated into one."
2. By correcting the past
In particular, when refining IT landscapes via Enterprise Architecture practices, Rao noted she puts as much emphasis on uncovering low-performing technologies as she does building/acquiring new ones. These teams are challenged to not only host "build parties" but also "decommissioning parties"—a sure-fire tactic for erasing technical debt. And it is all part, she says, of Atlassian's overall commitment to striking a balance between creating solutions for the present" while analyzing outcomes of prior strategies and "solving the past".
But perhaps the most refreshing insights from Rao's interview came in her service- and business-oriented remarks on modern IT as a whole. Having propelled her previous employers like Cisco and Symantec on their journeys to industry juggernauts, she has pinpointed the true mark of IT excellence as the following: Being completely aware of who your customers are (both internal and external) and how your solutions match their needs.
"From an IT perspective, our desire is to be trusted partners to all of our stakeholders—to drive a level of capability and transformation for their business and to delight them with amazing and innovative solutions."
[A guide to showing the value of Enterprise Architecture to stakeholders]
3. Delivering positive change
Rao's comments accurately reflect the brand of "continuous improvement" synonymous with Atlassian, and it makes perfect sense why the company sees value in a discipline like Enterprise Architecture which itself has become re-defined by Agile standards. In fact, as evidenced by 100% SaaS-based Enterprise Architecture Management tools like LeanIX, the profession has all but shaken its former image as a practice dependent on Excel and TOGAF. These static products/frameworks have been replaced in favor of collaborative platforms for inventorying IT landscapes and regulating data maintenance in large-scale organizations. And exactly in tune with modern understandings of IT like those of Rao, today's Enterprise Architecture is chiefly concerned with distributing architectural insights to every variety of stakeholder via configurable, data-driven analytics reports.
(It is also not a coincidence that LeanIX has a direct integration with Atlassian's own collaboration software, Confluence—the details of which can be seen here.)
Further resources
Atlassian products and Enterprise Architecture Management tools like LeanIX are becoming staples of modern businesses, and while it is difficult to say where the Agile revolution began, each is nonetheless relied upon to sustain its culture of absolute transparency and faster time-to-market.
Here's a link to the interview with Rao, but for additional information on this subject, we recommend reading the following:
From Models to Data: The Rise of Data-driven Architectures
How to Win the Digital Age With a Common Language for Business & IT