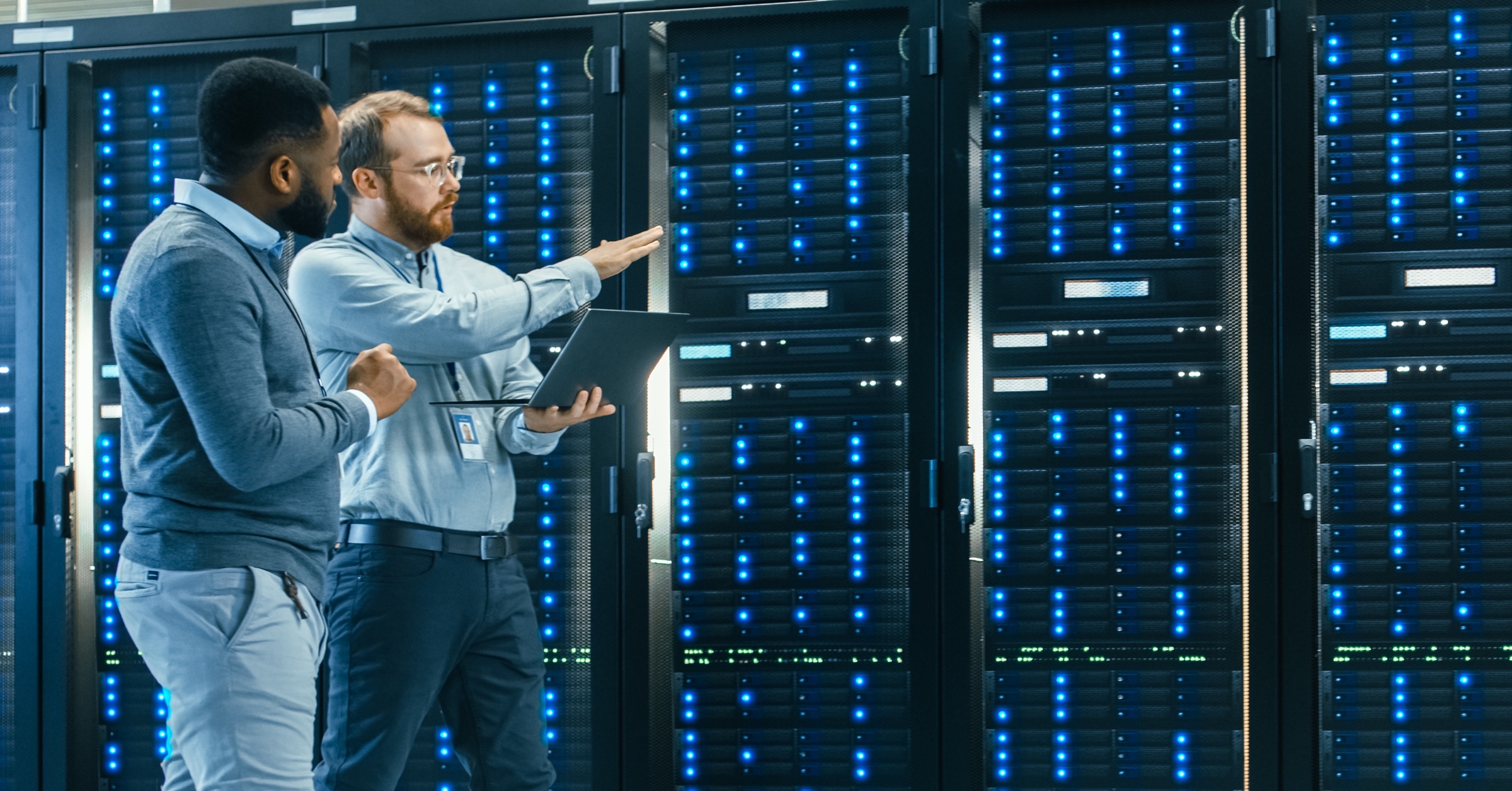 Having an organized technology stack is an integral part of any successful organization. Technology stacks represent an organization's IT capabilities, independent of its structure, processes, people, or domains. Think about it: How many applications does an enterprise use daily? Three? Four? Maybe even 10?
IT standardization in organizations promises many benefits, such as lower support and maintenance costs, increased bargaining power with vendors, reduced training time and costs, and enhanced communication. Centralization, the process of giving an IT department more control over IT purchases, often goes hand-in-hand with standardization. This is because any piece of software or hardware equipment added to an IT system needs maintenance, repairs, staff training, and more. It's easy to see that smoothly running an IT landscape is not a simple task.
Finding a balance between these moving parts requires an IT standardization policy specifically tailored to an organization's needs. For this reason, LeanIX created a six-step process to facilitate IT standards management in any organization.
Step 1: Establish a technology stack model based on proven best practices
The very first step of the process is to create a clear model of a technology stack. This can be done by listing foundational IT components based on processes, people, and domains. This will help everyone involved see the technology stack clearly and make any changes to it that are necessary (e.g., redundancies, high-cost applications).
Step 2: Define IT components to match best practices of an organization
Having the perfect, detailed set of IT standards for a business means simplifying methods of communication. Instructions on how to use all necessary applications must be easy to understand in order to avoid confusion and discord.
The list of IT components must have a clear naming strategy so everyone can easily find what they are looking for. Don't get too complicated with the deliberation of what to model. Only modeling data that is completely necessary to meet goals and help decision making will help projects and processes be completed efficiently. Use hierarchies only when needed to conserve time and energy. Finally, try to automate processes if possible. Automating can bring extra costs, but the time saved could be worth it.
Step 3: Start with the most important attributes
Before everything else, the most important attributes of applications need to be detailed in LeanIX Fact Sheets. Details must include the name and description of the IT component, the provider and/or hosting information, the lifecycle information, and the technology stack and resource classification. The resource classification refers to the attributes from the IT component to the technology stack that reveal whether a component is an acceptable standard.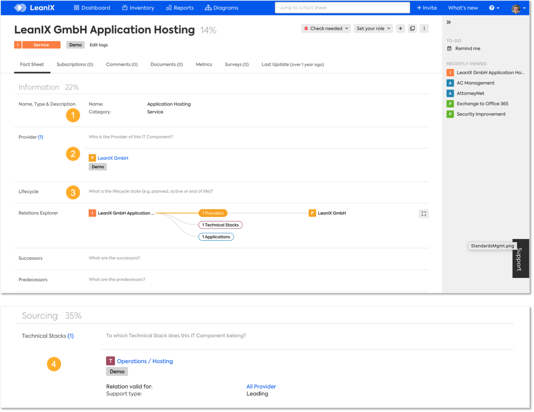 Step 4: Validate all information
Fact Sheet subscribers can assist in validating information within Fact Sheets. Regularly sending out surveys via LeanIX to subscribers supports the process of qualifying information in the system. The Survey Add-On in LeanIX is a function that allows users to gather information from people without the hassle of sending out individual emails. Also, running regular completeness checks ensures that there are no gaps in the data. TIP: Set alarms for if/when review dates are skipped to keep everyone on track.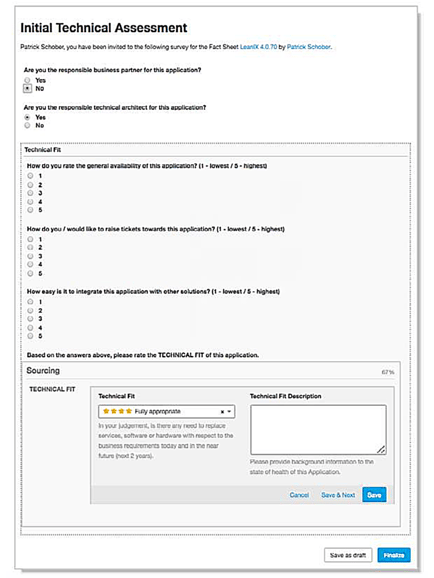 Step 5: Share results with stakeholders to gain feedback
By using the LeanIX IT Component Landscape Report, status updates of all resource classifications across the technology stack are provided. These resource classifications include Investigating, Approved, Conditional, Retiring, and Unapproved.
Step 6: Ask stakeholders for questions
Asking stakeholders if they have any questions, comments, or even advice will help develop IT standards that everyone can agree on. Setting standards into place with stakeholders will ensure that everyone is on the same page without question. Standardization practices must to be regularly aligned and updated, all while keeping up with the ever-changing organization realities of diverse leaders.
To learn more about Standardization Management best practices, take a look at our poster Best Practices to Define Technology Stacks. This poster will help EAs and IT professionals alike, in any industry, create a technology stack that caters to their specific needs.