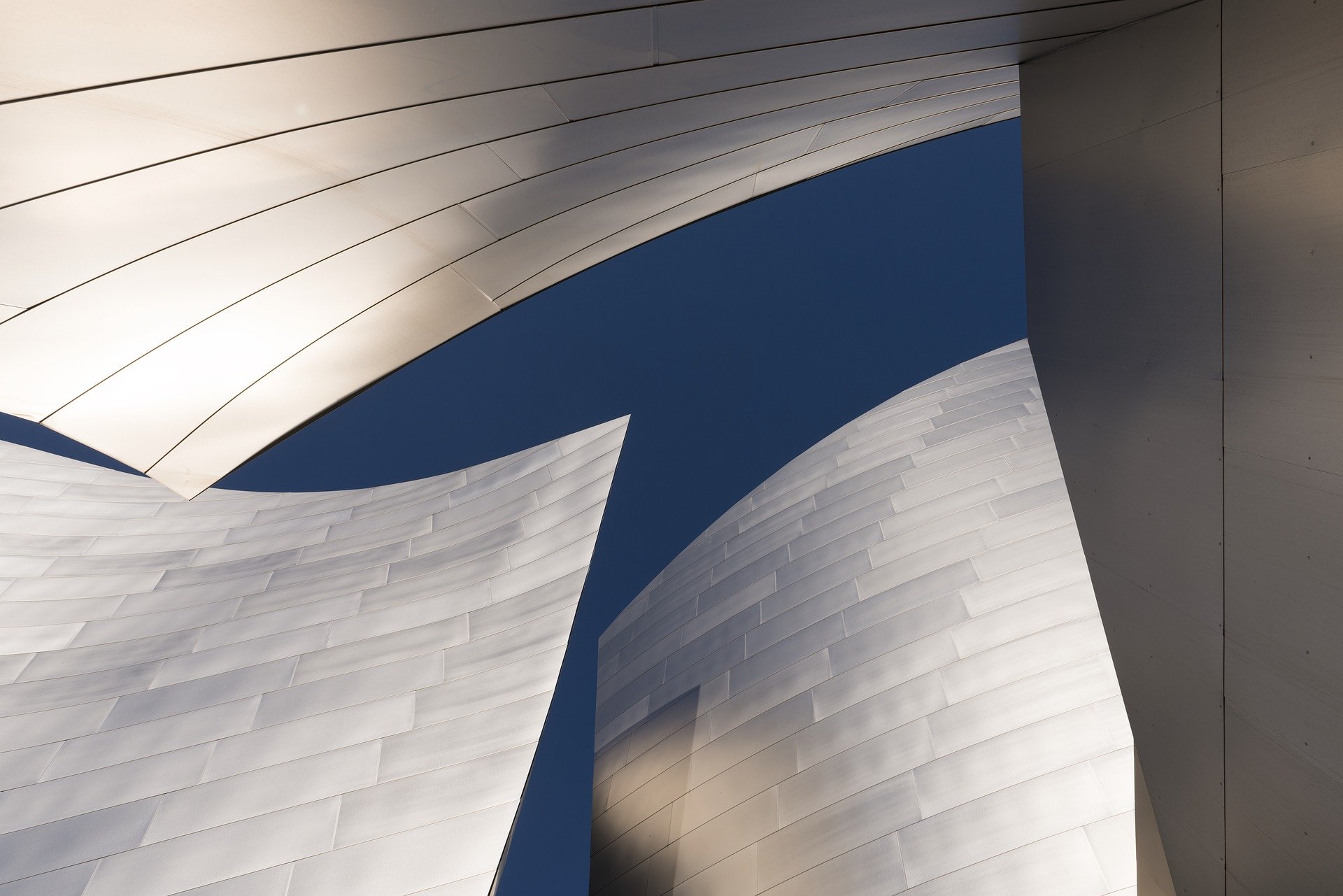 IT departments were once known only for their business enablement and operational support. If you were locked out of your workspace, you'd call the IT department. If you needed to set up a new network, Bob from IT was at your service. Due to the impact of digitization, many analysts predict that IT departments will play a more strategic role in supporting their companies through technology-based business innovation and digital initiatives.
As businesses embrace the impact of digitization, they often rely upon IT leaders to lead the way. Yet according to the newest McKinsey Global Survey on business technology, many IT executives are struggling to take the lead on technology-based projects. As the Fourth Industrial Revolution approaches, IT departments should be shaping strategy around digitization.
When technology leaders are involved in developing the business strategy, IT's ability to create value increases.
The survey outlines some harrowing facts: just 12% of all respondents believe that their IT organizations are effective at leading digital transformation across the business.
Results from the McKinsey Survey:

When asked about the ways that IT creates the most value currently, respondents could select up to two options; when asked about the value they expect IT will create five years, for now, they could only select one option. Respondents who answered, "don't know" are not shown; n = 709.

The above graph shows that respondents believe that IT would create the most value for their organizations through innovation and by integrating technology solutions in the future.
Many respondents fail to see IT's performance as very effective: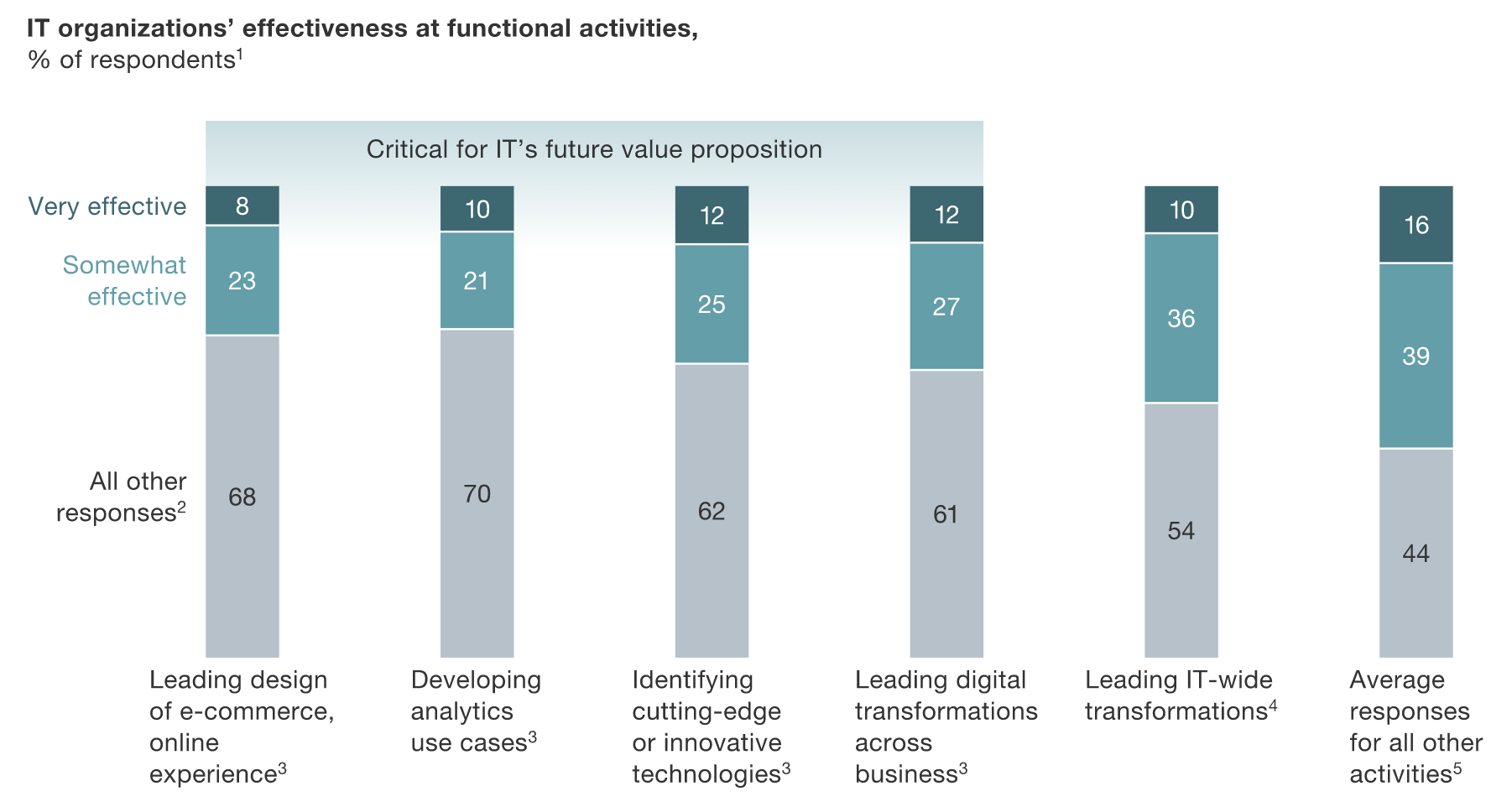 And even more surprisingly, a significant percentage of business executives believe that IT is significantly or fully replaceable by third-party services.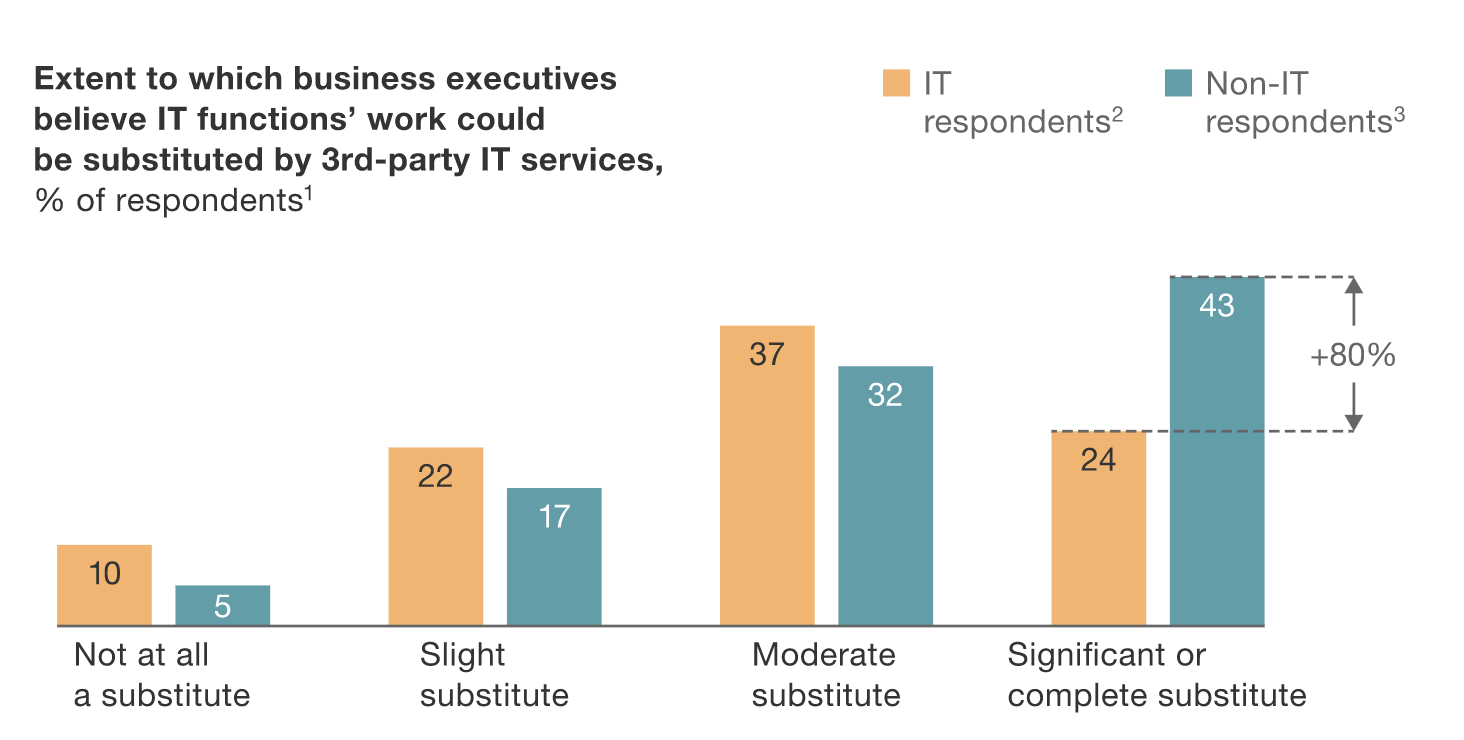 How can IT leaders take charge?
Enterprise Architects are the in position to deliver great value by cutting cost and complexity by aligning IT concerns, technology tools, and strategic business goals. With the agility and DevOps movement on today's IT management best practice, old IT mentalities are forced into obsolescence.
Enterprise Architects with their eye on the future must acquire strong traits to guide their company to success. They must have the ability to not only model - but also execute, be tech-savvy, be evangelistic, make data-driven decisions, and have an agile mindset. Implementing these traits will enable the company to scale up and quickly meet the speed and demands brought forth by digital transformation.
How to position yourself as an Enterprise Architect leader:
The Enterprise Architect role is increasing in demand - up 26% from previous years, and in overall perceived company impact. As organizations look to their IT departments for guidance, Enterprise Architects must mold themselves into EAs of Tomorrow.
There are a few steps to take to set yourself apart as a valuable IT leader:
Select high-quality data.
Not all data is useful for business decisions. Real-time relevant metrics are an EA's best tool. Ask "Is this data still relevant?" before making any subsequent changes to the framework.
Become easily accessible.
Constantly check in with each team and know what changes they need before they need it. Schedule review meetings as often as needed.
Use an Enterprise Architect Management software.
Be sure to select software that offers state-of-the-art reports that are automatically adjusted in real time. Read about LeanIX software tool.
Constantly look for areas to improve.
Ask questions like, "Are these tools still relevant?" or "Is this system working?" or "How I can I make this system run more smoothly?" on a consistent basis.
Stay abreast of industry conferences.
Check our calendar for world-wide EA events.
Listen closely to the needs of your team.
Teams perform better when they are allowed to decide which tools they use to carry out their tasks. In contrast to teams that are forced to use tools mandated by outside influences. Teams that can choose their own tools are able to make these choices based on how they work, and the tasks they need to perform.
Learn constantly.
Enroll in relevant university tech courses to stay abreast of emerging industry standards and apply constructive knowledge to current projects.
Collaborate with the best.
Leverage the experiences of innovative vendors that bring demonstrable experience on new topics that you need to drive.
Try an agile method.
Apply scrum or Kanban to a current project that is taking too long to deploy. Do not ask upper management for permission. Get started on a product backlog and start delegating tasks today.
Get started today.
Pick one current project where you can apply these traits and make a measurable difference for your company.