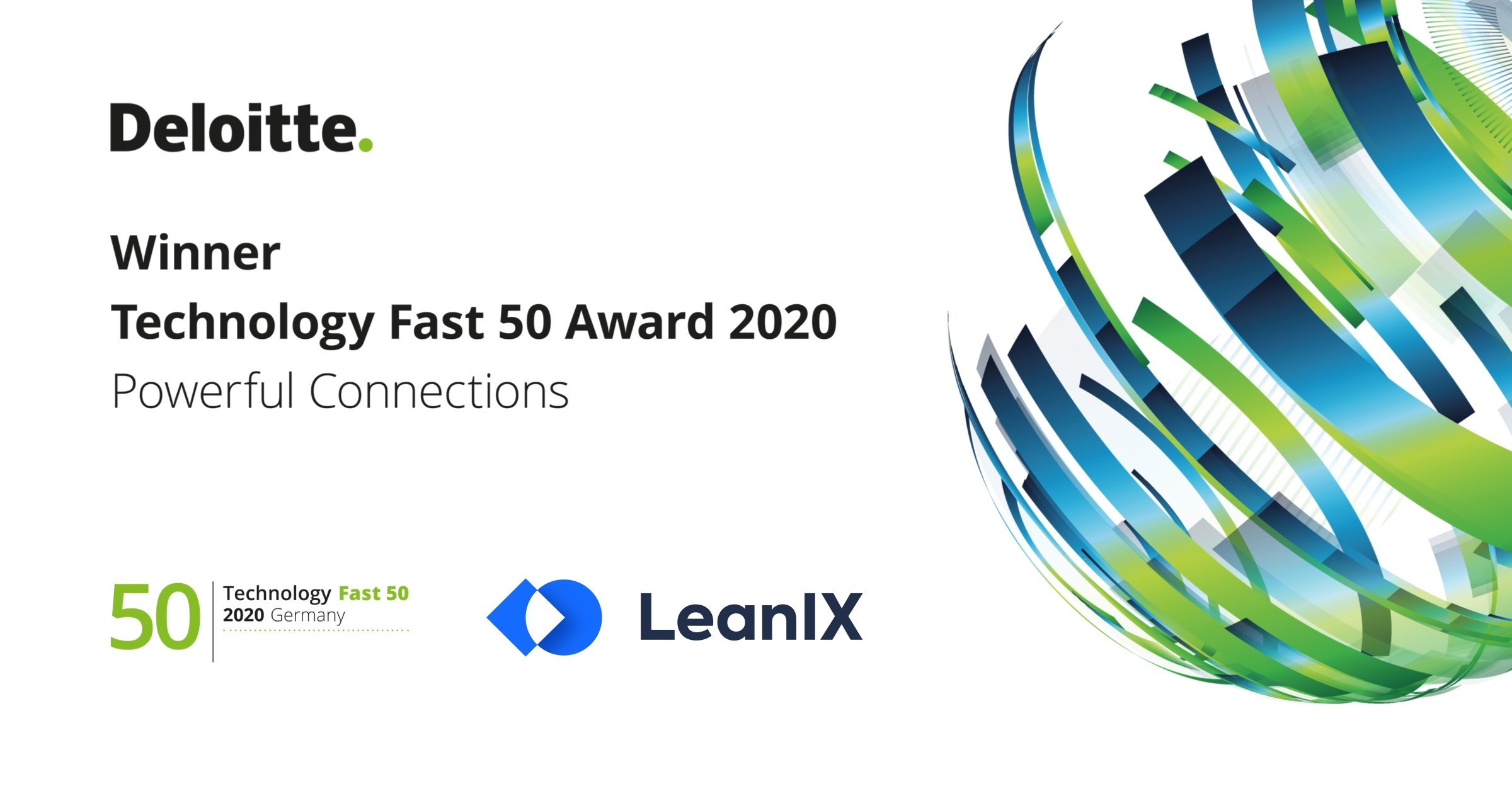 At LeanIX, we're focused on the growth and innovation of the Enterprise Architecture and Cloud Native industries. We consistently work towards enabling our customers to make faster, data-driven decisions within their IT transformation. That being said, we're thrilled to be awarded a place in the Deloitte Technology Fast 50 Award 2020. According to Deloitte, LeanIX has achieved a revenue growth of 758% from 2016 to 2019.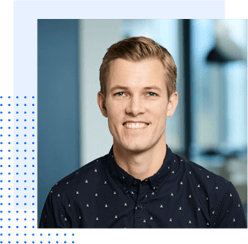 André Christ, CEO and Co-Founder of LeanIX, had this to say about the company's growth: "The high growth rate reflects three important factors for LeanIX: (1) More and more organizations rely on LeanIX to get ready for continuous transformation - a key capability in the digital age; (2) enterprise architecture is no longer a niche topic, but at top of the list of decision makers; and (3) the strong growth enables us to heavily invest in customer centricity and innovation..."
LeanIX is continuously developing new and innovative ways to manage enterprise architecture landscapes. From clearer diagrams to data-driven decisions, our enterprise architecture tool gives users real-time overviews of their IT environments and business capabilities to accelerate productivity. Our platform assists with Application Portfolio Management, Technology Risk Management, Business Transformation Management, and more.
With the LeanIX Cloud Native Suite, users can gain transparency into their multi-cloud landscape, including valuable insight into cloud transformation and cloud governance. The platform enables users to optimize cloud specific services, establish a single shared view for all their stakeholders on an entire cloud infrastructure, and accelerate productivity with easy access to relevant data.
Another component that has supported the rapid growth of LeanIX is our Partner Program (which includes Deloitte). By becoming a LeanIX partner, organizations can gain access to top EA frameworks and the latest EA technologies. We have an amazing network of technology partners, too, such as Flexera, Apptio, ServiceNow, and more. If you would like to learn more, check out our LeanIX Partner Ecosystem eBook to get a full introduction to the program and its benefits.
"Our close partnership with LeanIX enables us to deliver a modern enterprise architecture tool that services the various needs of customers throughout the region."

- Mark McConnell , CEO, The Citadel Group
If you want to see how LeanIX could help your organization, schedule a free demo to learn how to gain full value from your EA journey. Speak with one of our experts about your needs and discuss any EA challenges you may be facing.